One of my top travel tips for cruisers is to opt for the stairs instead of the elevator – even if it means climbing up 12 flights of stairs. Of course, I don't do it when I arrive or depart since I usually have heavy bags with me but taking the stairs definitely helps to work off those calories and offset the breakfast and lunch buffets. RELATED: Don't Make This Common Mistake When Riding the Elevator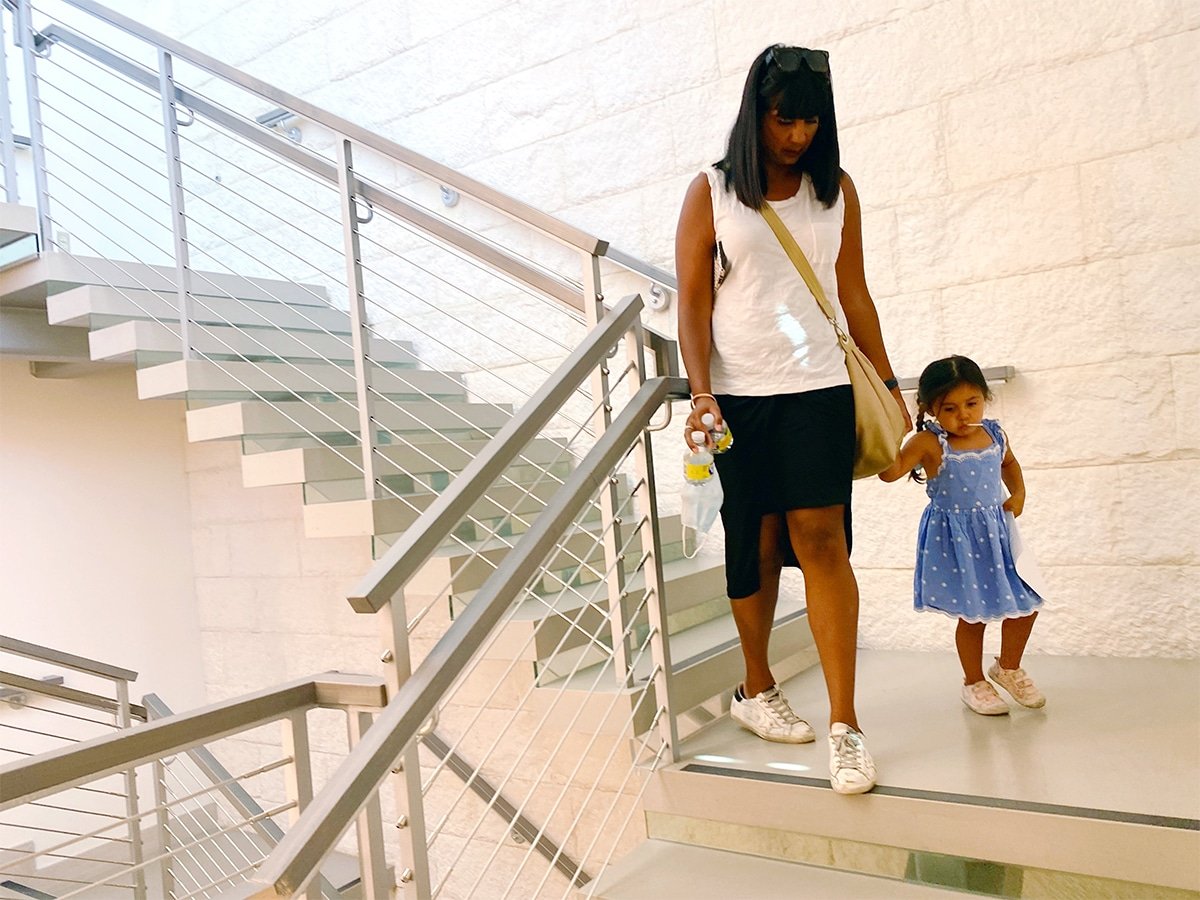 But that's not the main reason I take the stairs instead of the elevator when I travel – and especially when I'm home in California. The main reason I avoid elevators is because I'm afraid of getting trapped in one in the event of an earthquake. Of course, this might seem silly since there aren't many major earthquakes but in California, you just never know. According to National Geographic, every three minutes, an earthquake strikes in California, though of course most don't cause any significant damage and some aren't even felt at all. Even so, I rarely take an elevator unless it's much more convenient or unless I'm with my wife since she prefers it, especially depending on her footwear.
RELATED: How to Prepare For and What to Do in an Earthquake
I really started avoiding elevators when COVID-19 hit since it's an enclosed space and I didn't want to breathe in contaminated air.
The final reason and the inspiration for this article is what happened yesterday at Los Angeles International Airport (LAX). According to KTLA: "A power outage at LAX caused elevators to become stuck Saturday morning, trapping an undetermined amount of travelers and employees. The Los Angeles Fire Department sent crews to the airport after receiving more than a dozen calls regarding stuck elevators beginning around 11:30 a.m." Watch KTLA's news story below:
I know, you're probably shaking your head in disbelief because the odds of a power outage happening, again, are probably lower than winning the lottery but this incident is just another reason why I'll continue to avoid elevators in California and when I'm traveling.
RELATED: Traveling to the West Coast? This App Warns Users Before an Earthquake Hits
Since I like to end on a happy note, KTLA reports: "Firefighters arrived at the airport and assisted in efforts to get the elevators moving again." Hopefully nobody missed their flight!
KEEP READING
Love to save money when you travel? Sign up to Johnny Jet's free newsletter and check out these popular posts: 10 ways to find cheap flights and 12 ways to save money on baggage fees.
Follow Johnny Jet on  MSN, Facebook, Instagram, Pinterest, and YouTube for all of my travel posts.