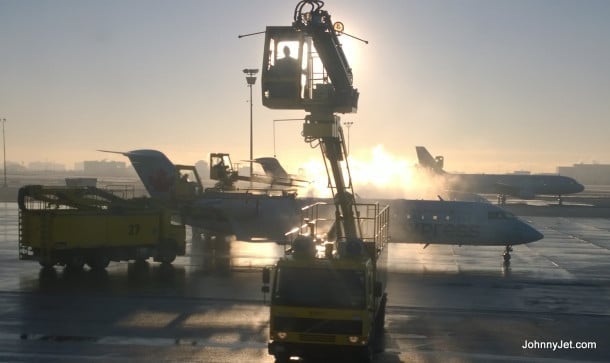 I'm a huge fan of American Airlines since in my opinion they have the most responsive social media team, best frequent flier program in the U.S. and arguably the top premium product for LAX/SFO-JFK flights.
However, I'm shocked and disappointed that they are currently the only U.S. airline that hasn't offered a fee waiver for the Northeast storm that's taking place right now (4:52am ET) and that's a huge safety issue.
@JohnnyJet The safety of our customers and crew is always our top priority.

— American Airlines (@AmericanAir) January 24, 2015
American claims (see my Twitter thread with them) they are monitoring the situation but I don't know what they are monitoring since it's snowing out and all the reports say it's heavy in the surrounding areas. Here's Weather.com's forecast for New York City and South Norwalk, Connecticut where  I grew up (42 miles north of New York City).
Especially in the suburbs when it starts snowing the roads get dangerous and quick since there's less traffic and they don't get plowed as often as in the Big Apple.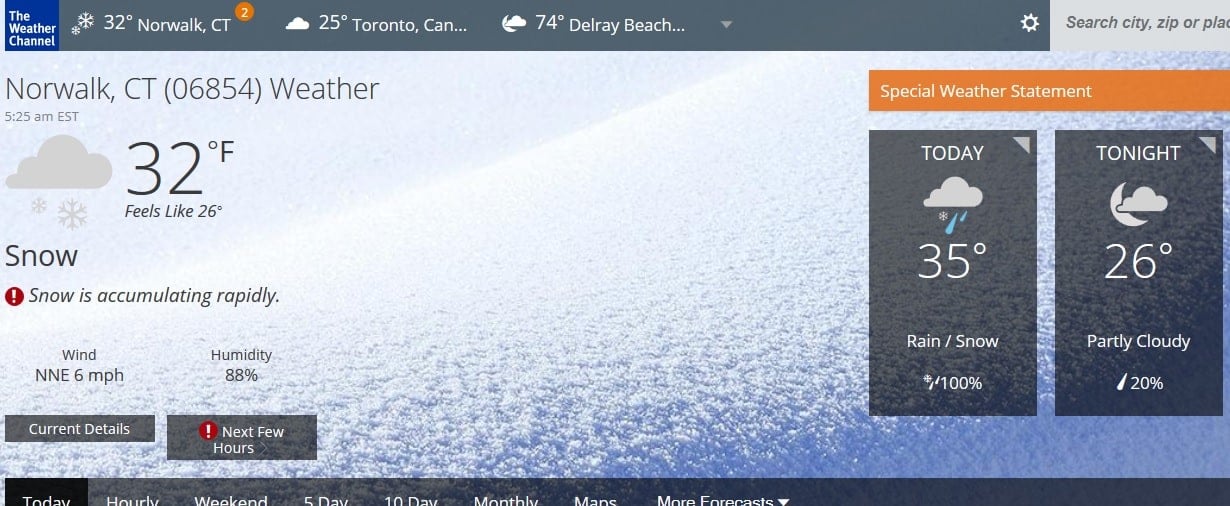 So when it's snowing and an airline doesn't offer a fee waiver like American then travelers are forced to make a trip out to the airport or risk losing their ticket or pay a huge penalty. Something the average traveler can't afford or should have to do.
It's mind boggling that American claims safety is their number one priority but it certainly doesn't seem like it in this case. Every other airline has issued fee waivers and they did it hours ago including Spirit Airlines (see screenshots below)!
What do you think? In light of the fact that every other airline has issued fee waivers, do you think American should, too?
UPDATED (2:45pm ET): American Airlines issued a fee waiver. If you ask me it was much too late since the roads were treacherous this morning and seem much better now (though they could get icy). In the future, I would like to see AA give travelers ample time to make their travel arrangements.
Delta Air Lines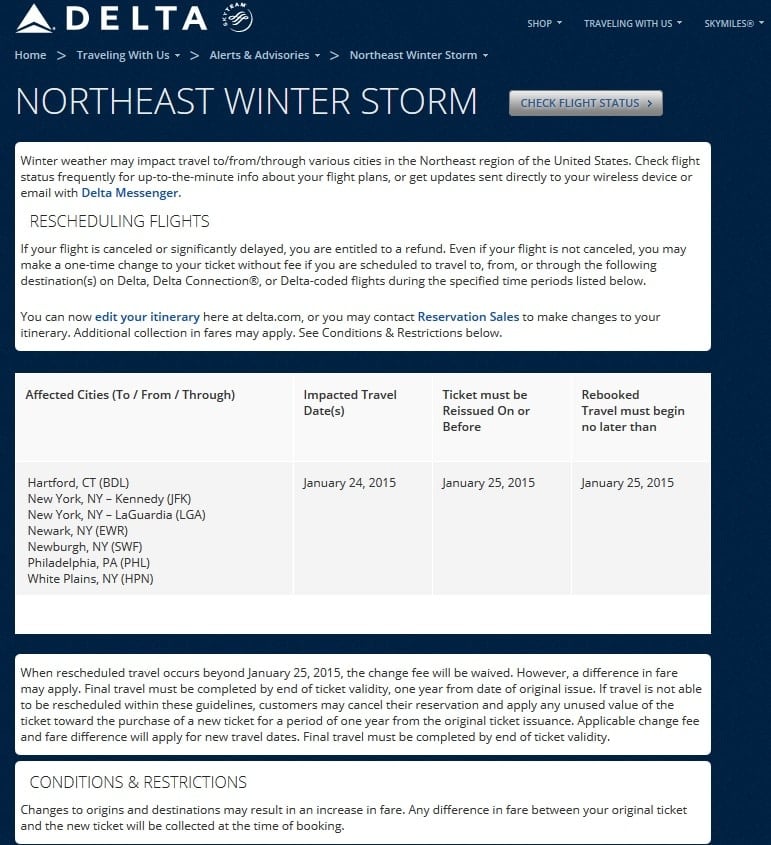 JetBlue

Southwest

Spirit

United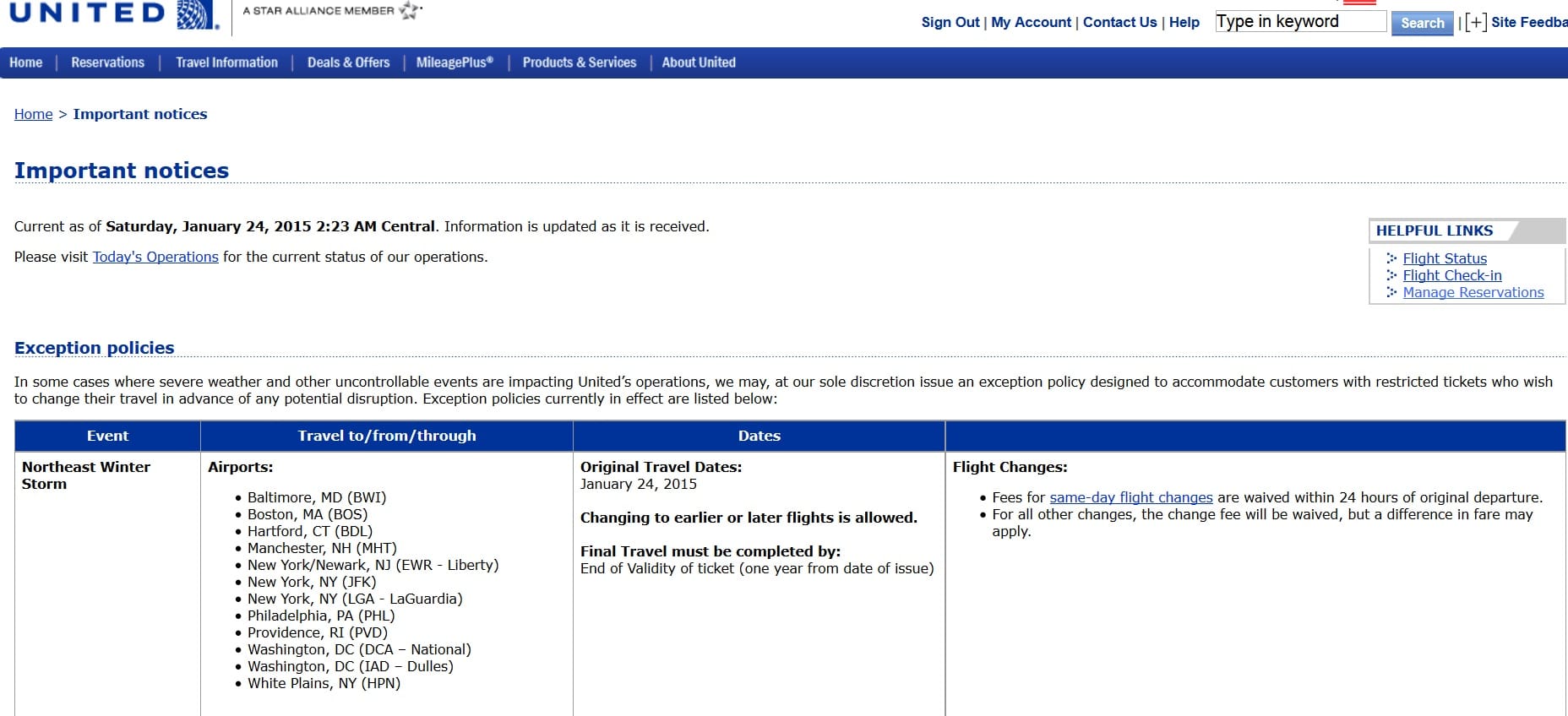 Virgin America