Following multiple terrorist attacks, Turkey's tourism business has been hit hard…understandably. The cruise ships have pulled out and so did Delta, the last US airline to fly there non-stop. Now, all airlines flying to and from Turkey to the US or via a third country have been banned. See the FAA's notice to airmen below:
"Per the Federal Aviation Administration's notice to airmen (NOTAM) dated July 15, 2016, following the launch of an unsuccessful military coup in Turkey, US airline carriers are currently prohibited from flying to or from Istanbul and Ankara airports. All airline carriers, regardless of country of registry, are currently prohibited from flying into the United States from Turkey either directly or via a third country."
This really only affects a small number of private planes and Turkish Airlines since they are the only ones presently flying between the two countries.
FYI: Turkish Airlines flies non-stop to/from Atlanta, Boston, Chicago, Houston, Los Angeles, Miami, New York, San Francisco, and Washington, DC (Dulles).
The ban came into effect after Turkey's failed coup on Friday night and airport security had significantly diminished.
Istanbul's primary international airport is now open but since no airline is flying to the US, that leaves passengers holding Turkish tickets in a predicament. The ban is in effect until August 15. It could be lifted much sooner (I think it will be) but there's also the possibility that it could be extended.
From the US State Department:
Please work directly w/ your airline to find alternate routes out of #Turkey. May include additional stops/security clearances en route.

— Travel – State Dept (@TravelGov) July 17, 2016
If you're in Europe and traveling on a Turkish Airlines ticket via Istanbul to get back to the US, what are your options? I would call Turkish and ask them to rebook you on a partner airline (one of my friends just did this after numerous tries). My recommended plan B would be to get a refund from Turkish. According to the Turkish Airlines website:
1. All rebooking/rerouting will be made without any charge provided that new destination is same IATA region & same cabin class
2. Refund requests:
a) Unused tickets: refund will be made without any charge; or
b) For partially used tickets, when planned trip is not complete; the remaining flights will be refunded without any charge.
3. Extension of ticket validity:
Validity of ticket can be extended until 15 August 2016 (inclusive) without any fare difference or penalty.
Then, I'd price out tickets from the closest major city to your location. If they're too expensive, try pricing out roundtrip tickets even though you won't be using the return, since sometimes it's cheaper that way (don't ask me why).
Or: Fly Norwegian
Another trick is to try cities that Norwegian flies out of (i.e. Copenhagen, Stockholm, Oslo, and London). They should offer good last-minute fares and you can usually get to them reasonably by train, ferry or low fare carriers like RyanAir, EasyJet and others (just pack light). See below.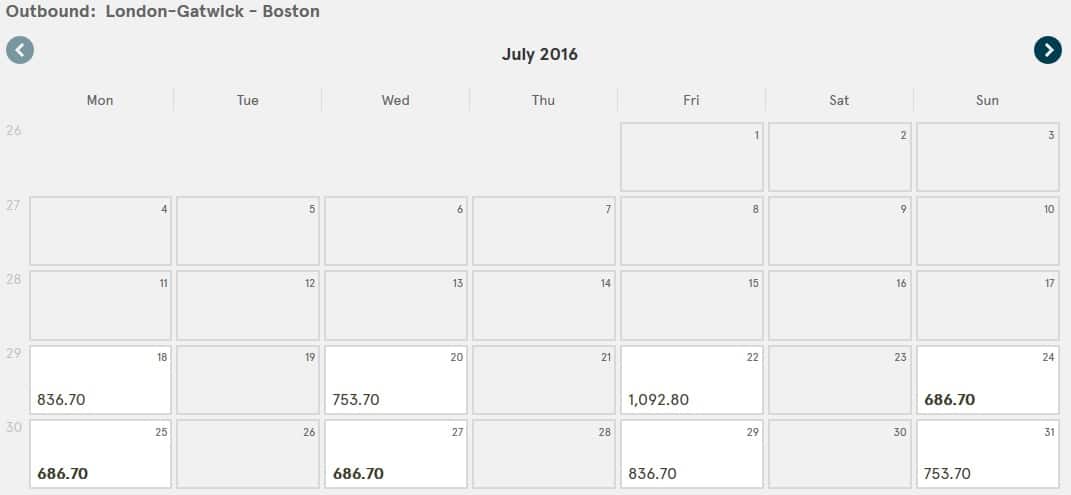 Or: Price out Meridiana
Other low fare options many Americans don't know about is Meridiana. They fly from a number of cities including to and from Naples (Italy) and New York. For instance, you can fly one-way for 467 Euro ($515) on Tuesday. Keep checking for updated fares.

Or: Fly business class
I would also look into flying the all-business class airline La Compagnie since they offer lie-flat seats for cheap from Paris and London.

More helpful websites: