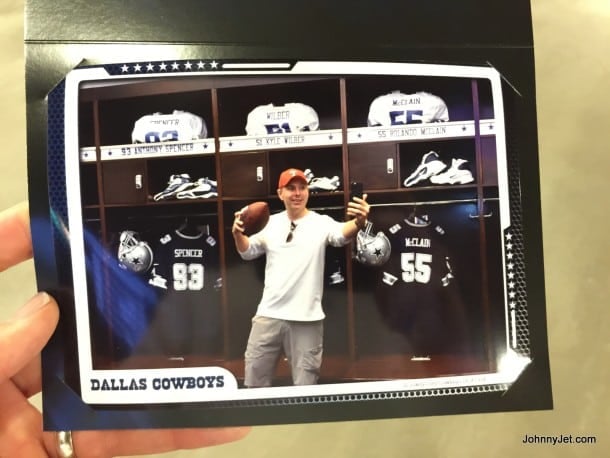 Located 17 miles east of downtown Fort Worth and right next door to Globe Life Park (home of the Texas Rangers), is the dazzling $1.2 billion AT&T Stadium (1 AT&T Way, Arlington, Texas 76011; 817-892-4000). It's the world's largest domed stadium and not only hosts regular NFL home games for the Dallas Cowboys football team but collegiate football games, and a variety of sporting events and larger-than-life concerts, including this week's ACM Awards.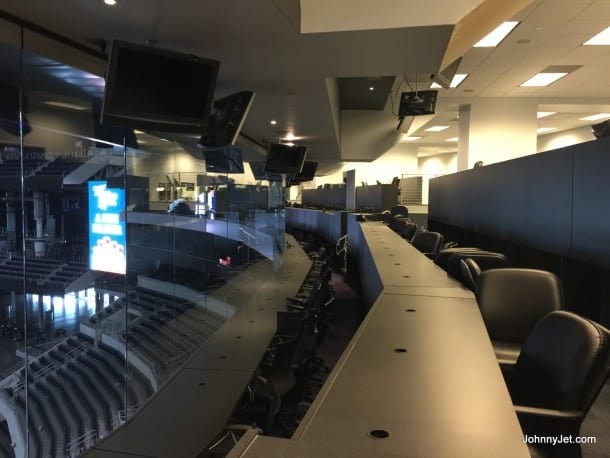 They offer two types of tours: Self-guided (adult $17.50 and children/seniors $14.50), which gives you access to the field, the Cowboys and cheerleaders locker room, the Miller Lite Club, and the post-game interview room.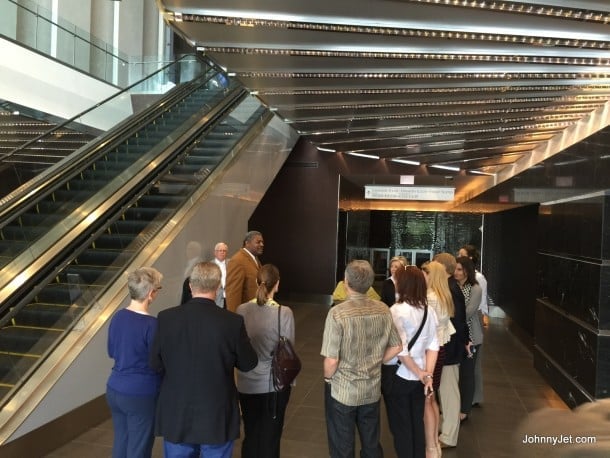 There are also VIP guided tours ($27.50 for adults and $22.50 for children/seniors) that last one hour and 30 minutes. This tour includes stops in a private suite, the print media press box, the Cotton Bowl office vestibule, and the Dr Pepper Star Bar or the Ford Motor Company Fountain and of course all of the stops on the self-guided tours. Not surprisingly all tours end in the AT&T Stadium Pro Shop, which is huge and you can buy anything Cowboys-related, from custom made boots to footballs.
Speaking of footballs, if you want to throw the football on the field, bring your own or buy one in the gift shop. (We went to Target and bought one for $14).
Some facts I learned on the tour.
-The stadium is so high that the Statue of Liberty would fit in with no problem.
-The main Mitsubishi screen is 260 feet long and has 30 million led bulbs. It used to be the largest until the Texas Motor Speedway outdid them.
-They have the most flat screen TVs (3,207 Sony HD) in the world
-There are no TVs in the bathroom since they want you in and out
-There are 1,600 toilets and 60% of them are for women
Good To Know: Parking is free
-Video recorders and cameras of a professional caliber (3 inch lenses or longer) are not permitted inside the stadium.
-There are blackout dates but usually the hours are Monday – Saturday 10 am – 6 pm (last tour departs at 4:30 pm) and Sundays 11 am – 5 pm (last tour departs at 3:30 pm).
-When there's an event going on, like the Country Music Awards, you can't access the field or take pictures of the field area.