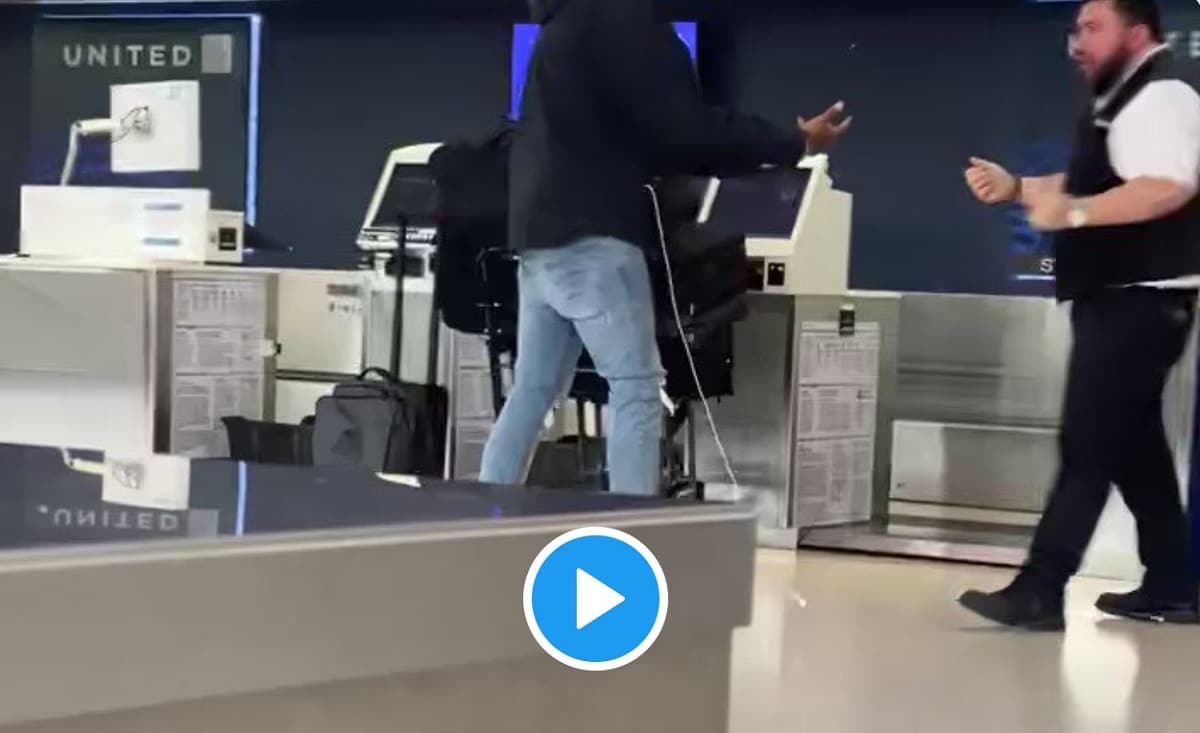 The pandemic really has brought out both the best and the worst in people. Unfortunately, in the last few years, I've posted about more passenger fights than ever. Here are just a few: incident 1 | incident 2 | incident 3.
At this point, I guess it's not surprising to see the latest viral video of a passenger and a United Airlines agent fighting like they're in a UFC Octagon ring. If you haven't seen the video already, you will as it has been shared over 10 million times already. That's how shocking it is.
The main video, which is being shared the most, just shows a United Airline agent slapping a passenger at check-in. But after reading the comments, I saw that someone else uploaded an earlier version of the ruckus, which shows the passenger hitting the United employee first. I'm embedding that one first but definitely watch them both.
Not that either are in the right, but here's how it started before this pic.twitter.com/wxrpSCxYWa

— HHBigBoss (@HHBigBoss) May 23, 2022
Nah it's too early ?????‍♂️ pic.twitter.com/j42G1XqJhH

— Nasa (@DMNTnasa) May 22, 2022
However, we still don't know when or where this took place and what caused the fight or who instigated it. But one thing is for sure: This incident doesn't portray United or the United States in a positive light.
UPDATE (May 24): We now know more details and they aren't pretty. According to ABC News, the incident happened on May 19 at Newark Airport and it all started when the United Airlines contract employee asked the passenger for the wheelchair he was using as a luggage cart. That's right. The traveler was using a wheelchair as a luggage cart, which right there deserves a good ass beating.
It turns out the passenger is Brendan Langley, 27, a former NFL player and current CFL (Canadian Football League) player. Langley played for the Denver Broncos in 2017 and was on the practice squad of the Seattle Seahawks.
Langley was arrested for simple assault and is now in Canada. His team, the Calgary Stampeders, issued a statement that they are investigating the incident but my guess is Langley's days are numbered.
The employee's name hasn't been released but he's been fired.