Yesterday, Québec Original—the tourist arm of Québec, Canada—launched a really cool new campaign. They're calling it "A room with many views," and it revolves around the amazing, Québec-wide, helicopter-involving trip of two avid New York travelers named Glennis LaRoe and Kip Geddes. It's all in the three-minute video above.
As you see in beautiful color in the video, LaRoe and Geddes wake up in a new part of Québec each morning. After each magical day, their mobile room is swung by helicopter or otherwise transported to another part of the province—where their adventure then continues.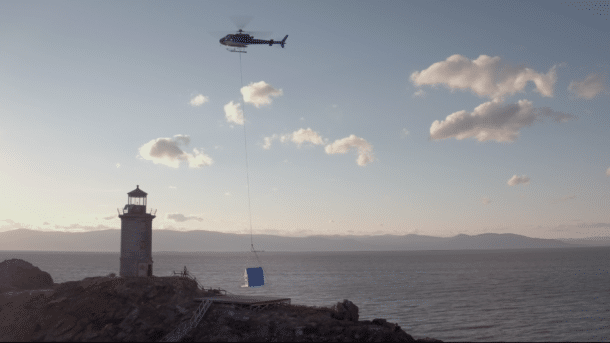 The really cool part—and I'm not sure how exactly they pulled this off—is that the couple went to sleep each night not knowing what they would wake to. One morning, they open their eyes in a great, green meadow dense with sheep nipping at their "door." On another, they wake to dancing whales in the St. Lawrence, and later, they are floating on another boat below Québec City's towering Château Frontenac.
At one point, they are mesmerized by the floating lights of Foresta Lumina, an experience I was not aware of prior to watching the video.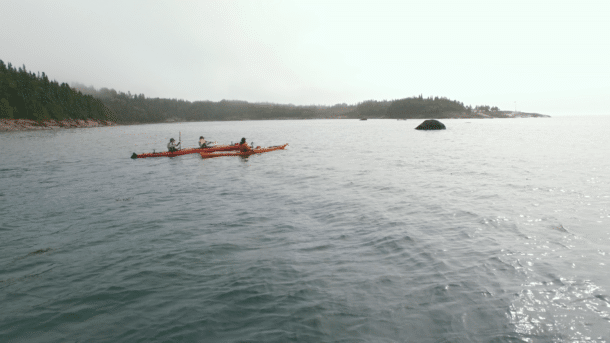 Said LaRoe and Geddes of their trip: "We had no idea what to expect, but when we opened the doors the first morning, we knew this trip was going to be amazing. Travelling with no expectations is like watching a movie without seeing the trailer." That's a nice way to sum up what was really a one-of-a-kind travel experience.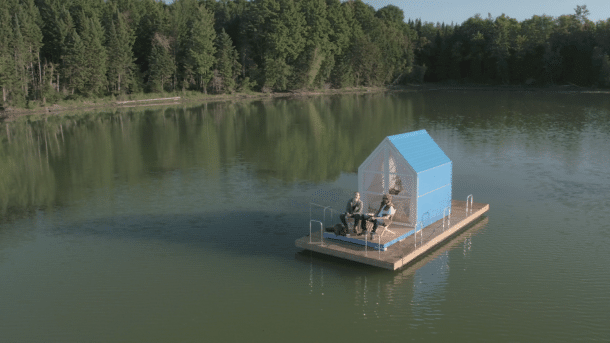 Québec Original has broken the trip into interactive pieces on this dedicated page, where you can follow in LaRoe's and Geddes' footsteps, albeit not in their mobile home. Where to stay, I guess, is up to you.
Related: