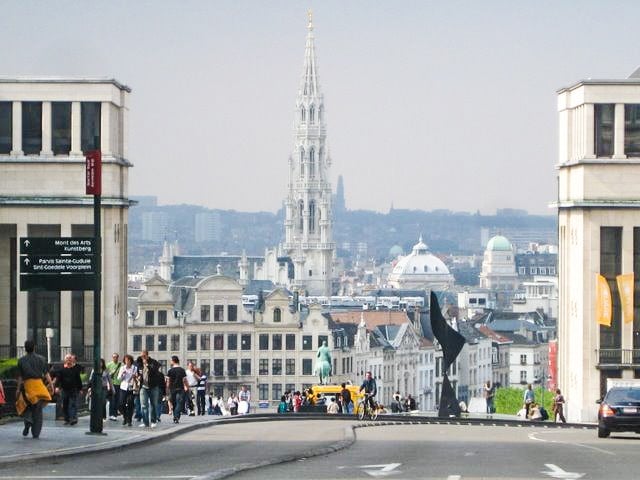 The US State Department issued a worldwide travel alert in response to "increased terrorist threats." According to the State Department, current information suggests ISIL, al-Qa'ida, Boko Haram, and others continue to plan terrorist attacks in multiple regions. The alert is in place until February 24, 2016.
Good to know
According to Time Magazine, the State Department has issued similar worldwide alerts four times in the last four years and the last one was in December 2014 after a man stormed a Sydney, Australia café.
Ever since that warning was issued, my inbox and social media feeds have been getting inundated with questions like:
What are your thoughts?
Are you planning to travel over the holidays?
Would you go to Europe right now?
A few minutes after the US issued the travel alert, CBS and ABC Los Angeles called to ask for my advice, as well. I told them that it's a difficult call. If I tell people not to let the terrorists scare them and to go about their travel plans and then something happens, I'll feel horrible for the rest of my life. If I say don't go and nothing happens, then I will have ruined their vacation.
Personally, I'm not going to let these b*stards scare me since that's exactly what they aim to do. But with warnings like this, I'll definitely be more cautious. I'll also continue to use common sense, be vigilant and avoid huge crowds, especially in tourist hot spots.
In fact, I'm supposed to be in France in a few days for a conference. I think France (specifically Paris) is probably the safest place on Earth right now but it's a little unsettling that nearby Belgium is on total lockdown. I don't ever recall that happening so I can only assume they have some serious intelligence that tells them something was (or is) definitely going to go down.
I think the most vulnerable spots will be queues at events, trains and other large public gatherings. If I had plans to attend a large-scale event, I'd either go super early or late to avoid being an easy target. Speaking of easy targets, this summer I took a number of river cruises and was amazed at the lack of security in place during reboarding of my ships. I'm sure that's changed by now but if it hasn't, I'd be on edge.
My colleague Wendy Perrin recently wrote a great piece filled with stats about the probability of getting caught in a terrorist attack abroad. With all the non-stop news coverage, I think it's a good time to sit back, take a deep breath and look at the statistics. Says Wendy:
"According to the U.S. State Department, the number of U.S. citizens killed overseas by incidents of terrorism from 2001 to 2013 was 350. If you're thinking home is safer, compare that number with the 3,030 killed in the U.S. by terrorism during the same period. In terms of street crime and gun violence, most of the U.S. cities we live in are statistically more dangerous than the places we visit abroad. Your risk of being killed in a car crash (one in 19,000), drowning in your bathtub (one in 800,000), or being struck by lightning (one in 5.5 million) far exceed your risk of dying from terrorism (one in 20 million)." So keep this in mind.
Will we go to Europe?
My wife, her family and my family don't want us to go to Europe. Obviously, I'm not going to drag my wife anywhere she doesn't want to go, nor do I want to worry our families. We'll wait a few more days to see how things shake out but I'll follow my own advice and go with my gut. If, for some reason, I feel much differently than I do now, I won't get on the plane but I highly doubt that will happen. If you want to follow along, follow my Facebook, Instagram and Twitter handles.
From Allianz Travel Insurance
I work with Allianz Travel Insurance and this is what they had to say about the worldwide terror alert: "The State Department regularly issues alerts and travel alerts alone are not a good reason to cancel a trip. The travel alerts should encourage international travelers to plan their trips carefully, making sure they are prepared for delays and other inconveniences and protecting their trip costs and themselves with travel insurance. Allianz Travel Insurance has operations in 34 countries and can help travelers anytime, anywhere.
Disclaimer: I work as an ambassador for Allianz Global Assistance (AGA Service Company) and receive financial compensation.
---
For more information about Allianz Global, visit AllianzTravelInsurance.com.