I'm sure you've been warned before to keep your purse, bag and/or backpack safe from potential thieves, but I bet you never knew just how fast thieves can act—and how they can really come out of nowhere. This video—filmed by a victim of theft, Eric Lau, a tourist from Hong Kong—shows just how quickly belongings can disappear.
The worst part of the video is that it appears that the Thai tuk tuk driver slowed down while cruising the streets of Bangkok and signaled to the thieves on the motorcycle that the time was right. According to the Daily Mail, the bag contained about $500 total (13,000 Thai Baht and HK$1,000), as well as all of Lau's travel documents. The suspect(s) have yet to be apprehended, even though the license plate is clearly visible in the video. Bottom line: Never leave your bag within easy reaching distance of crooks, regardless of whether you're in a tuk tuk, taxi, café, or train.
Related: Travel Tip of the Day: Keep Your Handbag Safe.
Want to keep your belongings safe?
Keep your belongings safe with a caddy or money belt that can be concealed beneath your clothing. Here are some of my recommendations from TravelSmith (and don't forget to use the promo code JOHNNY for 15% off and free shipping on orders of at least $50!):
1. Waterproof Caddy ($27)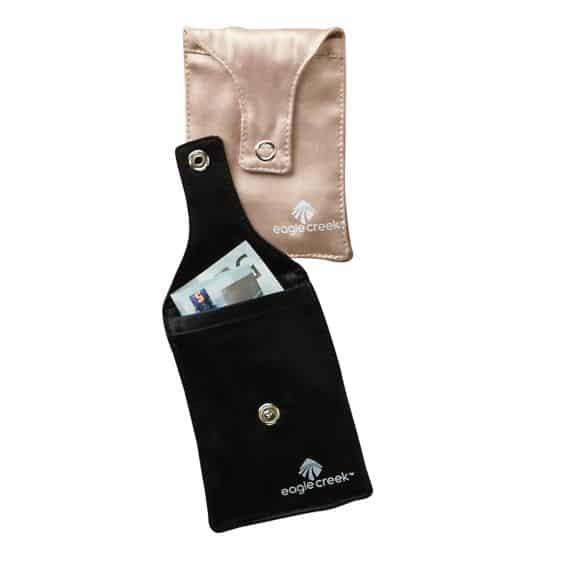 2. Eagle Creek Bra Stash ($13.95)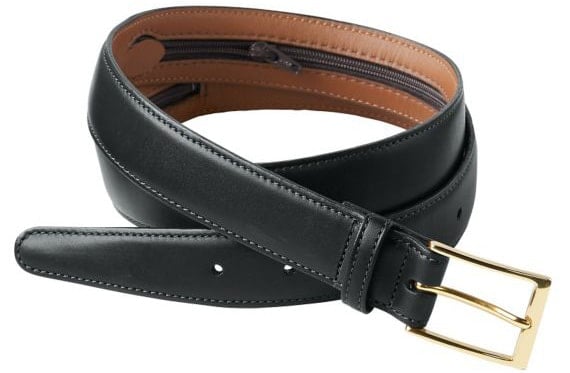 3. Leather Money Belt ($49)