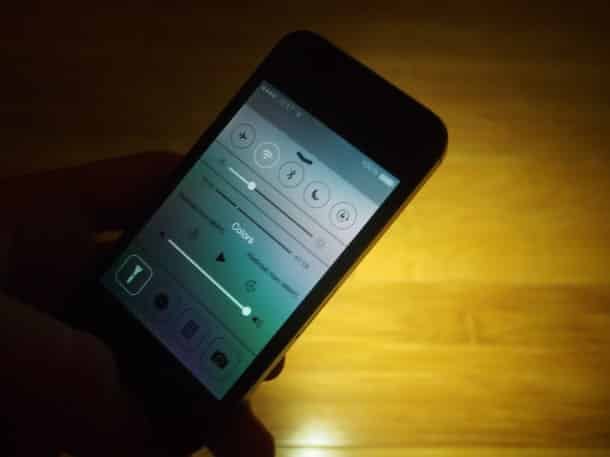 Free Flashlight
I don't know about you, but either I'm getting older or restaurants are getting darker. Luckily, technology is keeping up. When it's too dark to read the menu, or if I'm trying to find the keyhole to my patio door at night, I just whip out my smartphone and bring up the flashlight app that I've already downloaded for FREE. It's saved me so many times. All you need to do is search "flashlight app" and you'll be given plenty of options—like this one. Or, you can just use the built-in flashlight function that comes standard with many phones these days (see image).
_________________________________________________________________________________
Tried this tip? Let me know in the comments!
Have your own tip? Email it to whitney@johnnyjet.com!
Want to see more tips? Click here for all 161!
Want even more travel tips? Subscribe to the Daily Travel Tip newsletter! All you have to do is sign up for the weekly newsletter by filling in your email address and checking the Daily Travel Tip box in the top-right corner of the homepage.
If you already subscribe to the newsletter, fill in your email and check the Daily Travel Tip box in the same top-right corner of the homepage and you'll receive an email with a link to update your JohnnyJet.com preferences. On that page, just click the Daily Travel Tip box and Update Profile and you'll have Johnny's best tips, straight to your inbox each day. And don't worry—it's easier than it sounds!