Want to know how to travel in style, just like the pros? We check in with frequent fliers to find out how often they fly, their favorite destinations and what they never leave home without.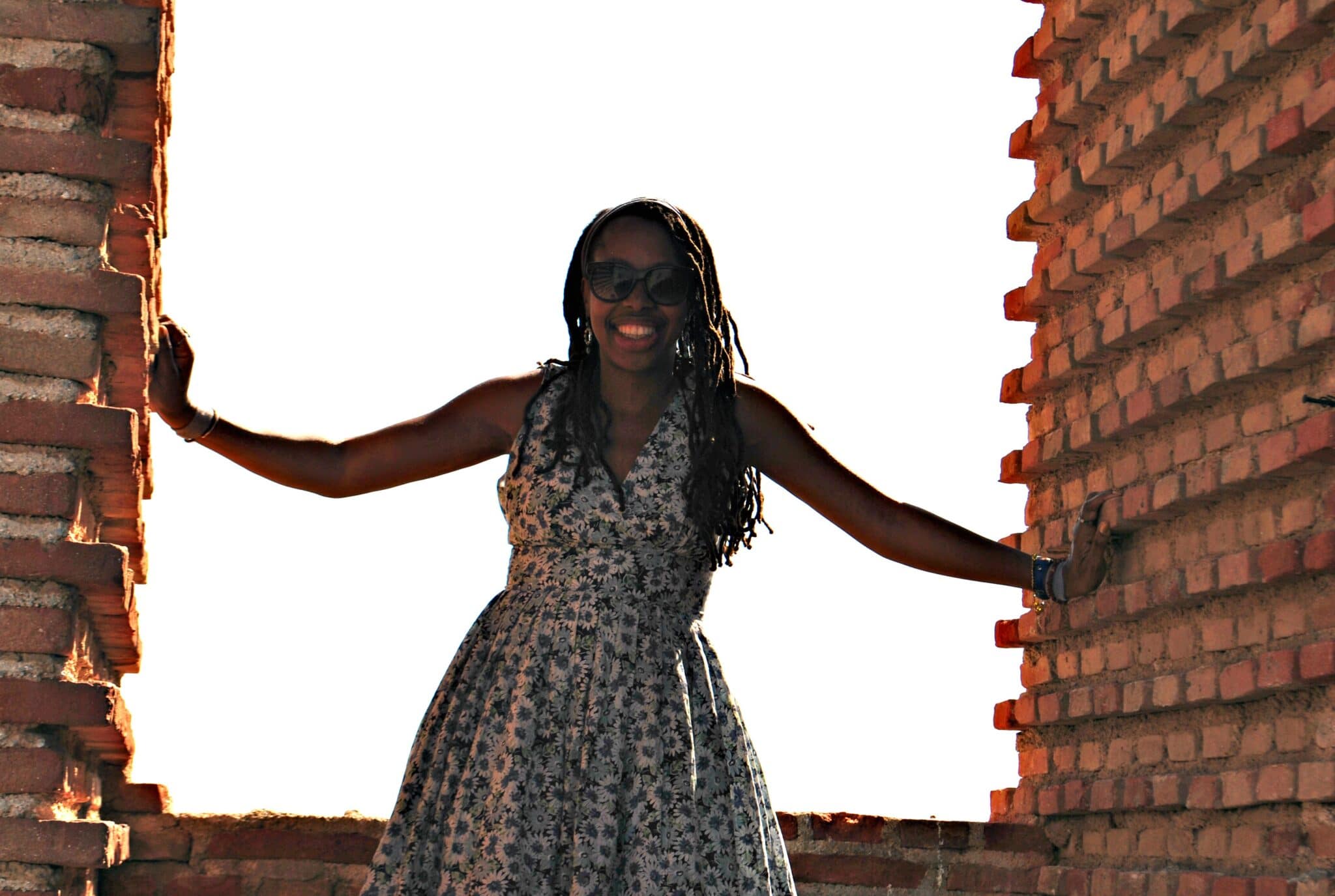 Name: Rosalind Cummings-Yeates
Occupation: Freelance Journalist/Author/Blogger
Hometown: Chicago
Residence: Chicago
Website: rosalindcummingsyeates.com
Twitter: @farsightedgirl
Facebook: Farsighted Fly Girl
Pinterest: Farsighted Fly Girl
Instagram: Farsightedgirl
Short bio: Rosalind Cummings-Yeates is a freelance journalist, blogger, and arts critic specializing in travel and lifestyle topics. She's the author of "Exploring Chicago Blues: Inside The Scene, Past and Present (History Press)," a guidebook to Chicago blues history and landmarks. Her other credits include Woman's Day, Hemispheres, MSN, Salon, Brides, Yoga Journal, Miami Herald, Go Magazine, Relish, Time Out Chicago, Mojo, Allmusic.com, Get Lost, Rough Guide to Women Travel, and the Chicago Sun Times, among other publications. She writes a monthly blues column for the Illinois Entertainer, travel blogs for various publications, and teaches journalism at Columbia College Chicago. She's based in Chicago, from which she manages to escape during the Windy City's six official winter months. Her professional memberships include the Society of American Travel Writers and American Society of Journalists and Authors.
How often do you fly? 8-9 times a year.
How many countries have you been to? About 30 but I don't like to quantify travel like it's the numbers that are important. I believe it's about the experiences and there are always too many to count.
How many continents have you been to? 4
Earliest travel memory: My grandmother visiting 6 continents and bringing me a doll back from each country. I still have them and I think that planted the travel seed early on.
Favorite American city: I love the coastal vibe and culture of Charleston and everything about Chicago, except the cold!
Favorite international city: Salvador de Bahia, I could go a thousand times and still be hypnotized by the history and warm people.
Least favorite country: No such thing, some countries resonant more than others but I've never not enjoyed a country. 
Favorite World Heritage Site: Salvador de Bahia Historic Center.
Favorite airline: Porter Airlines, this Canadian airline wins every time for hospitality and style.
Favorite aircraft type: A seaplane! I'm a water baby.
Aisle or window: Window, I like to catch the first glimpse of a place from the plane.
Favorite U.S. airport: Hartsfield-Jackson Atlanta International airport, for Paschal's and the rocking chairs.
Favorite international airport: London Heathrow airport, because I can get my Thornton's toffee fix in terminal 3 and relax in the art gallery in terminal 5.
Favorite hotel: Ladera, St. Lucia.
Favorite cruise line: If entirely necessary, Norwegian.
Favorite island: That's an extremely hard question for an island girl at heart. It's between St. Lucia, Jamaica and Kauai.
Favorite beach: The pink sand beaches of Barbuda!
Favorite fancy restaurant: Dasheene at Ladera in St. Lucia. It pairs elegant Caribbean fusion dishes with stunning view of the Pitons.
Favorite hole-in-the-wall: Snack N' Blues in Montreal. They had me at the candy bar at the door but then the blues selection stole my heart.
Favorite fruit: Passion fruit and coconut.
Favorite food: Italian, Jamaican, Senagalese. 
Least favorite food: Anything slimey.
Craziest thing you've eaten: Grilled grasshoppers in Oaxaca. 
Drink of choice (in the air and on the ground): In the air it's ginger ale, on the ground, caipirinhas.
Favorite travel movie(s): Roman Holiday (Italy), Black Orpheus (Rio), Volver (Barcelona).
Favorite travel show(s): Globetrekkers.
Favorite travel book(s): "The Alchemist" by Paulo Cohelo, "Tell My Horse: Voodoo and Life in Haiti and Jamaica" by Zora Neale Hurston, "Holy Cow: An Indian Adventure" by Sarah Macdonald, "Dirty Blonde and Half Cuban" by Lisa Wixon.
Right now I am reading: "One Day I'll Write About This Place" by Binyavanga Wainaina.
Top 3 favorite travel newsletters/magazines: Afar, Caribbean Beat, Perceptive Travel.
Favorite travel website(s)—besides JohnnyJet.com, of course! Worldhum, Outbounding, UncommonCaribbean.
5 things you bring on a plane: A book, my tablet, a scarf, a piece of moonstone jewelry, a sweater or jacket, I'm always freezing on planes!
What do you always seem to forget? I'm usually pretty organized but I have been known to forget to bring cash.
What do you like least about travel? The upheaval of taking yourself apart for security.
What do you want your loved one to buy you from an airport Duty Free store? I'm not a huge duty free fan because I prefer handmade, artisan souvenirs but I do like local candy or jams.
Favorite travel iPhone app(s): TripIt because I like having itineraries and all my travel details in one place and I like Gogobot to find interesting things in the destination. Also GateGuru when I have a long layover and need to figure out what the airport offers.
Most embarrassing/worst travel moment: When I essentially called Lennie Kravitz a sex fiend in an art gallery in Eleuthera. I had just been scuba diving on a very rocky beach and I believe I hit my head, I must have been delirious.
What's your dream destination? Tahiti.
Favorite travel charity: Unicef, Doctors Without Borders, and Passports with Purpose.
Best travel tip: Always be open to new possibilities and experiences, leave your judgments, and pre-conceived expectations at home.