Want to know how to travel in style, just like the pros? We check in with   frequent fliers to find out how often they fly, their favorite destinations  and  what they never leave home without.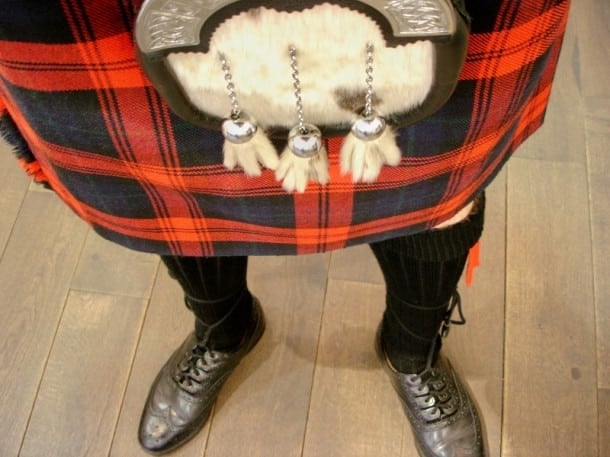 Name: Peter Mandel 
Occupation: Adventure travel writer, and children's book author
Hometown:  Manhattan's Chelsea neighborhood
Residence: Providence, Rhode Island
Website: PeterMandel.html
Twitter:  Never. Have signed the pledge.
Facebook: Should have signed the pledge. Why didn't I? Peter.mandel.39
Pinterest: My nieces like it.
YouTube: You've got to be kidding.
Short Bio:  Peter Mandel is an adventure travel journalist and an author of books for kids including the new Jackhammer Sam (Macmillan/Roaring Brook), called "wonderful and overwhelming, rattling and mesmerizing" by Publishers Weekly.  Also new is Zoo Ah-Choooo (Holiday House), a PBS Reading Rainbow selection, and Bun, Onion, Burger (Simon & Schuster).  A regular contributor to the travel sections of The Washington Post, The Boston Globe, and Huffington Post, Mandel often writes about the misadventures he's gotten stuck in–including experiencing a coup in Ecuador, trying to hike a suburban strip mall, suiting up as a theme park character, sailing to Antarctica, camping in the African bush, seeing America by metered cab, and kayaking to the Statue of Liberty.  Originally from Manhattan's Chelsea district, Mandel lives in Providence with his wife, Kathy, and cats, Betty, Emily and Cecil.  He's written essays and op-eds for Reader's Digest, The Los Angeles Times, The International Herald Tribune, and The Wall Street Journal, and his books have been translated into Japanese, German, Chinese, Italian, Dutch, Swedish and Danish.
How many continents have you been to: These include Antarctica and Greenland.  (Does Greenland count?)
Favorite American city: Toss up between San Francisco, New York, and Providence. (I swear I'm not kidding).
Favorite international city: Do you mean other than Paris?   
Least favorite country: The U.S.  (Sorry.)
Favorite World Heritage Site:
Favorite airline: A dead heat between Yangon Airways (Burma) and Petroleum Air (Egypt).
Favorite aircraft type: Fixed-wing.
Favorite U.S. airport:  Someone please tell me if you've found one that's anything besides a shopping mall.
Favorite cruise line: Cunard. At least you feel like you're on a ship. 
Favorite food: Floppy-crust New York pizza, or a Sabrett hot dog w. mustard and onions. 
Drink of choice (In the air and on the ground) Cheap, fizzy beer like Pabst.  And, okay, a decent red wine if I can get it.
Favorite travel book(s): By far, West With the Night by Beryl Markham (though, like all good books it's about, well, pretty much everything…not just travel.)
Right now I am reading: William Boyd's Waiting for Sunrise.  The guy's a genius.
What do you want your loved one to buy you from an airport duty free store?  Nothing. Please.
Favorite travel iPhone app(s): Last guy on earth not to carry a smart phone, or any type of cell. You got a problem with that?
Most embarrassing travel moment: Confessing a crime to a big, fat British cop (when, as it turned out, he'd showed up simply to collect for a policeman's charity).
Worst travel moment: Falling asleep on deck of a Nile cruise ship and, when I crawled back below at 3am, scaring the cr..p out of a machine-gun wielding soldier on duty.
What's your dream destination:  Space.  Maybe the moon.
Favorite travel charity: Anything that helps animals…endangered ones especially.
Best travel tip: Do me a small favor: Lay off the gear, the 'travel clothing,' the apps, and the gadgets. Just leave home.