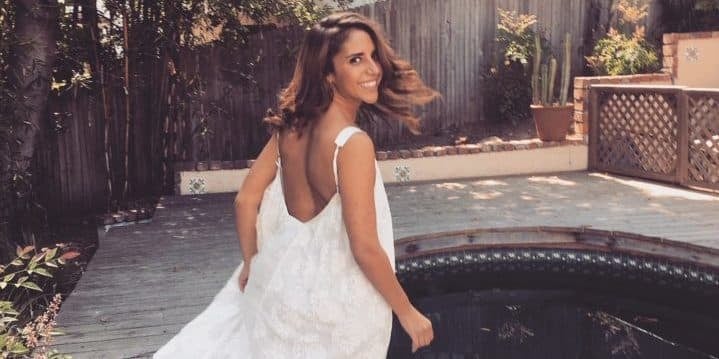 Want to know how to travel in style, just like the pros? We check in with frequent fliers to find out how often they fly, their favorite destinations and what they never leave home without.
Name: Latifah Al-Hazza
Occupation: Travel Journalist + Co-Founder of Women's Boutique Travel Company 
Hometown: Virginia Beach, VA
Residence: Santa Monica, CA
College: University of Southern California (M.S.) + University of Illinois at Urbana-Champaign (B.S.)
College major: Journalism + Broadcast Journalism
Website: thealhazzaadventures.com & femscapesojourns.com
Twitter: @Latifah_AlHazza
Facebook: Femscape Sojourns
Instagram: tifahhhh & femscapesojourns
Pinterest: Latifah Al-Hazza & Femscape Sojourns
Short bio: I've swam with Amazonian Candiru fish in Peru and Ecuador, I've contracted Dengue fever in Puerto Rico, I've fallen on a colony of fire ants on Mt. Kilimanjaro + I've been on hotel lockdown for bomb threats in Taiwan. I took my first international trip at four months old + have never stopped. Since then, I've lived in four countries, been to five continents + have explored 33 countries.
I started my travel career when I decided to do my high school capstone project in Tanzania. I produced a documentary about the school conditions in the country. I went on to major in journalism + was later selected to travel to Turkey for an international reporting class. I combined travel + journalism even more during graduate school by deciding to produce a documentary in Nicaragua for my master's thesis.
I've worked as an editorial assistant at CNN Travel + as a social media manager at Frommer's Travel Guides. I now create custom travel itineraries and I am the co-founder of Femscape Sojourns, an upscale small group travel company for women.
How often do you fly? Domestically: 2-3 times per year. Internationally: 2-4 times per year.
How many countries have you been to? 33
How many continents have you been to? 5
Earliest travel memory: My parents and I were driving through the mountains and villages around the Kykkos Monastery in Cyprus when my dad stopped the car because he couldn't see the road ahead of him. He got out of the car and walked to a ledge. The road had ended with no warning sign at all! It was a complete drop off! I remember I started crying because I was scared my dad was too close to the ledge. I was two-years old.
Favorite American city: Los Angeles.
Favorite international city: Hong Kong.
Least favorite country: Taiwan. I couldn't eat anything because everything was cooked in pork oil. I was also on hotel lockdown because of bomb threats for a couple of days while I was there. I need to go back having researched more places to visit/activities.
Friendliest people in the world: I have yet to travel to a place that I haven't encountered friendly people.
Country with the meanest immigration officers: USA.
Favorite World Heritage Site: The Great Wall.
Favorite airline: Cathay Pacific.
Aisle or window: Window!
Favorite U.S. airport: Hartsfield–Jackson Atlanta International Airport.
Favorite international airport: Amsterdam Airport Schipol.
Favorite hotel: Rooms Hotel Kazbegi, Georgia.
Favorite island: The Galapagos.
Favorite beach: Nissi Beach, Ayia Napa, Cyprus.
Favorite National Park: Grand Canyon.
Favorite fancy restaurant: Rub 23, Akureyri, Iceland.
Favorite hole-in-the-wall: All of the Indian fast food stops in Kuwait.
Favorite bar: Marini's on 57 in Kuala Lumpur, Malaysia.
Favorite fruit: Mango.
Favorite food: Pizza + donuts.
Least favorite food: Korean food.
Drink of choice (in the air and on the ground): Sangria.
Favorite travel movie(s): Under the Tuscan Sun.
Favorite travel show(s): Anthony Bourdain: Parts Unknown.
Favorite travel book(s): "What I Was Doing While You Were Breeding" by Kristin Newman.
Right now I am reading: "The Good Girl's Guide to Getting Lost" by Rachel Friedman.
Top 3 favorite travel newsletters/magazines/blogs: Conde Nast Traveler, The Discoverer, We Are Travel Girls.
Favorite travel website(s)—besides JohnnyJet.com, of course! Afar.com, TravelandLeisure.com, CNNTravel.com.
5 things you bring on a plane: Phone charger (when I remember), chapstick, lotion, perfume, and grip socks.
What do you always seem to forget? Contact solution + phone charger.
What do you like least about travel? Trying not to go over the luggage weight requirements.
What do you want your loved one to buy you from an airport Duty Free store? Probably a teddy bear wearing a shirt with the destination name or perfume.
Favorite travel app(s): maps.me and Airbnb.
Most embarrassing travel moment: Being rejected from boarding a flight to Belgium because my friend's passport was going to expire in two months (needs to be valid for six months).
Worst travel moment: Probably during my trip to Iceland. I went in the midst of December's cold, rented a car and drove around the entire island. It was spectacular! But, there were days when the one highway around the island would close down for hours because of inclement weather. When it would reopen the weather would still be absolutely terrible/downright dangerous (but I guess better than it was before?). I just remember trying to see even a foot ahead of me while driving. The roads were icy, snow was heavily falling, it was pitch black out. I would get so dizzy from staring so hard at the ground that I would think I was driving backwards at times. Luckily, I eventually caught up to cars ahead and the visibility became clearer.
What's your dream destination? Cambodia and Antarctica.
Favorite travel charity: The Pulsera Project.
Best travel tip: Try everything! Something that may be weird or gross to you is a huge part of another person's culture, try it!