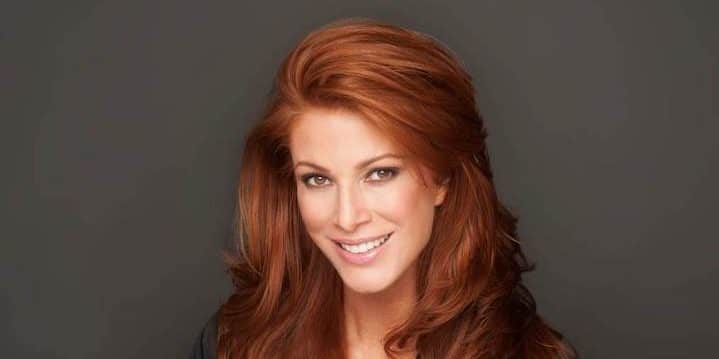 Want to know how to travel in style, just like the pros? We check in with frequent fliers to find out how often they fly, their favorite destinations and what they never leave home without.
Name: Angie Everhart
Occupation: Supermodel, Actress & Philanthropist
Hometown: Akron, Ohio
Residence: California
Twitter: @angieeverhart
Facebook: Angie Everhart
Instagram: angieeverhart1
Short bio: World-renowned supermodel and actress Angie Everhart has become an advocate for healthy organic living. After being diagnosed with cancer in 2013, it became a wakeup call to lead a healthier, more natural lifestyle.
Now Everhart is the face of ORALGEN NuPearl.32x, a revolutionary at-home teeth-whitening system that acts as a natural and safe way to brighten your smile without harsh ingredients. As a public figure who makes red carpet and on-camera appearances often, Everhart swears by NuPearl's results and the way it helps her show up as her best self.
How often do you fly? I have gone through a bunch of passports with extensions—I have traveled so much in my life. I travel more now for work than I have in a while.
How many countries have you been to? I am not sure how many countries I have been to, but I can say Australia is the remaining continent to be discovered!
Earliest travel memory: My early travel memories are about Myrtle Beach with my family in the summers. 
Favorite American city: There is no favorite American city for me. I love the people in NYC, the weather and opportunities in LA, the beaches in Miami, and the list goes on!
Favorite international city: I have to say I am partial to Paris because of my life as a model. I became a woman in Paris. I am also a huge fan of London at the moment. 
Friendliest people in the world: A place that I hold dear to my heart is Africa—all parts of Africa. Every time I go to Africa, whether it's North Africa, South Africa, or somewhere in the middle, they have to drag me onto the plane because it's so hard to leave. The sunsets in Africa are the most beautiful sunsets in the world, and the people in Tanzania are my favorite people in the world. I loved climbing Mount Kilimanjaro, the safari I went on, and the animals. What an amazing experience! The people there are spectacular.
5 things you bring on a plane:
32x Advanced Teeth Whitening Kit to keep my smile its whitest for photos.
32x Perfecting Whitening Pen for a quick touchup before I head out of the airport.
Lip balm. The altitude can be drying for lips. I like to keep them moisturized, especially right after my whitening session with my NuPearl.
Organic moisturizer. My skin feels so much better on a plane when it's good and hydrated!
Probiotics—especially when you travel, your body can be exposed to things your body isn't used to, and probiotics can help keep you healthy. I use Probiogen Probiotics. I take them for skin health, too!