Want to know how to travel in style, just like the pros? We check in with frequent fliers to find out how often they fly, their favorite destinations and what they never leave home without.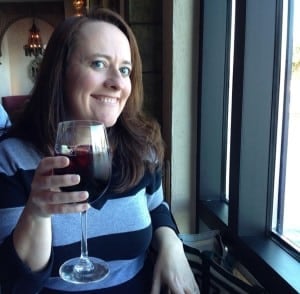 Name​: Amanda Tinney
Occupation​: Blogger on a Permanent Vacation
Hometown​: Born in Kentucky. Grew up on Florida's Space Coast. Graduated Key West High School and then moved to Orlando to attend college.
Residence​: Orlando, FL
College: ​University of Central Florida
College major: ​Legal Studies…college is SO overrated
Website​: WheresAmanda.com
Twitter​: @amandatinney
Facebook​: Where's Amanda?
Pinterest​: The Amanda Tinney
Google+​: Amanda Tinney
Instagram:​ amandatinney
YouTube​: The Amanda Tinney
Short bio​: I like to experience travel through my taste buds. Before I visit a resort or destination I am researching the restaurants, bars and menus and planning my attack. You'll find a lot of food posts on my social media channels and website. I live in the vacation capital of the world, Orlando. There are tons of things to do and see here in the state of Florida so you will see a lot of that on my blog. I'm also an avid cruiser. If you're into culinary travel…let's be friends!
How often do you fly? ​3­4 times a year.
How many countries have you been to? 1​4
How many continents have you been to?​ 2
Earliest travel memory: ​Growing up as a child we had a yearly vacation to Blackwater Falls State Park in Davis, West Virginia. This is the only annual trip that I have continued into adulthood and the only annual trip I continue to take with my mother and now daughter. My parents would pack up the VW van and make the 18 hour drive from FL to WV. Anyone else sleep in the pop up of their VW van? We also did a lot of camping at Florida Springs since my dad was a SCUBA diver.
Favorite American city: ​New York, NY for their food scene alone.
Favorite international city: ​Willemstad, Curacao is pretty amazing to wander through.
I have no desire to go to: ​Never say never.
Friendliest people in the world: ​Why us Southern folk of course.
Favorite airline: ​JetBlue…you just can't beat their freebies.
Aisle or window: ​Window. I'm not the best flyer. I have to be able to see out.
Favorite U.S. airport: ​The small and obscure ones that I can easily get in and out of.
Favorite hotel: ​The Waldorf Astoria Orlando and attached Hilton Bonnet Creek. I staycation there at least once a month.
Favorite cruise line: ​Carnival and favorite ship in their fleet would be the Sunshine.
Favorite travel credit card:​ I own zero credit cards.
Favorite island: ​Key West. I can be there in 7 hours.
Favorite beach: ​Magens Bay on Saint Thomas, US Virgin Islands.
Favorite fancy restaurant: ​Bull & Bear in the Waldorf Astoria Orlando Resort.
Favorite bar: ​Alchemy Bar on any Carnival Cruise Ship. Also the lounge in La Luce inside the Hilton Bonnet Creek (ask for Tony or Debra).
Favorite fruit: ​Not a fruit eater.
Favorite food: ​Mexican. I could sustain myself on chips, salsa and guacamole for years.
Least favorite food: ​Anything with the consistency of pudding, jello, flan or panna cotta.
Drink of choice (in the air and on the ground): ​In the air…nothing. Remember. I'm a window girl. Window seats and liquids don't mix unless I have the entire row to myself. On the ground…Dirty vodka martini with blue cheese olives.
Right now I am reading: "E​ssentialism: The Disciplined Pursuit of Less."
Top 3 favorite travel newsletters/magazines/blogs: ​I don't consume a lot of content. I'm too busy creating it.
Favorite travel website(s)—besides JohnnyJet.com, of course! I ​like World of Wanderlust but mainly for her Instagram feed.
5 things you bring on a plane: ​iPhone, Yurbuds, backup battery, carry-on, gum.
What do you always seem to forget? ​I once traveled to Atlantis in the Bahamas for four nights and forgot to pack a lick of underwear. I had to make due with the pair I had on, a bathing suit bottom and the bathroom sink. Needless to say underwear is the first thing I pack now and I pack double what I think I will need.
What do you like least about travel? T​ime wasted in airports and taxis.
What do you want your loved one to buy you from an airport Duty Free store? Nothing. I don't need anymore stuff.
Favorite travel app(s): ​Yelp.
Most embarrassing travel moment: ​Losing my ID and having to try and get through airport security in Dallas so I could fly back home to Orlando.
Worst travel moment:​ Getting lost in a rental car in Washington, DC on the Fourth of July as I tried to leave the city.
What's your dream destination? S​antorini.
Best travel tip: ​Don't wait. Go now.