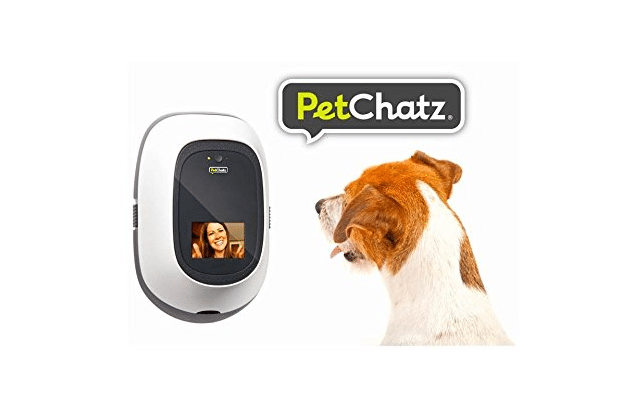 Are you a pet parent who worries about your pet when you leave home? If leaving your furry friend at home gives you anxiety while you travel or even when you just go to work for the day, we think we've found the solution to the problem. PetChatz is a tech gadget that offers an HD two-way audio and video system that connects you with your pet while he's at home and you're away!
With PetChatz, you can call your pet and even remotely dispense treats (that's a pretty good incentive for them to take your call!) and using the PawCall feature, your pet can actually call you. There's a motion and noise sensor and you can even activate a scent that will help to calm and soothe your pet if he's agitated or overly excited.
Just download the PetChatz app to your smartphone and you and your pet can stay easily connected throughout the day.
For more information, check out PetChatz on Amazon ($379) and especially read the reviews, which are pretty funny. I especially love the comment from the user who said that their dog "quickly learned how to call us, which can be a little annoying when you are trying to vacation without the 'kids', and sometimes I just had to block the number, to get some peace and quiet."
LOL!