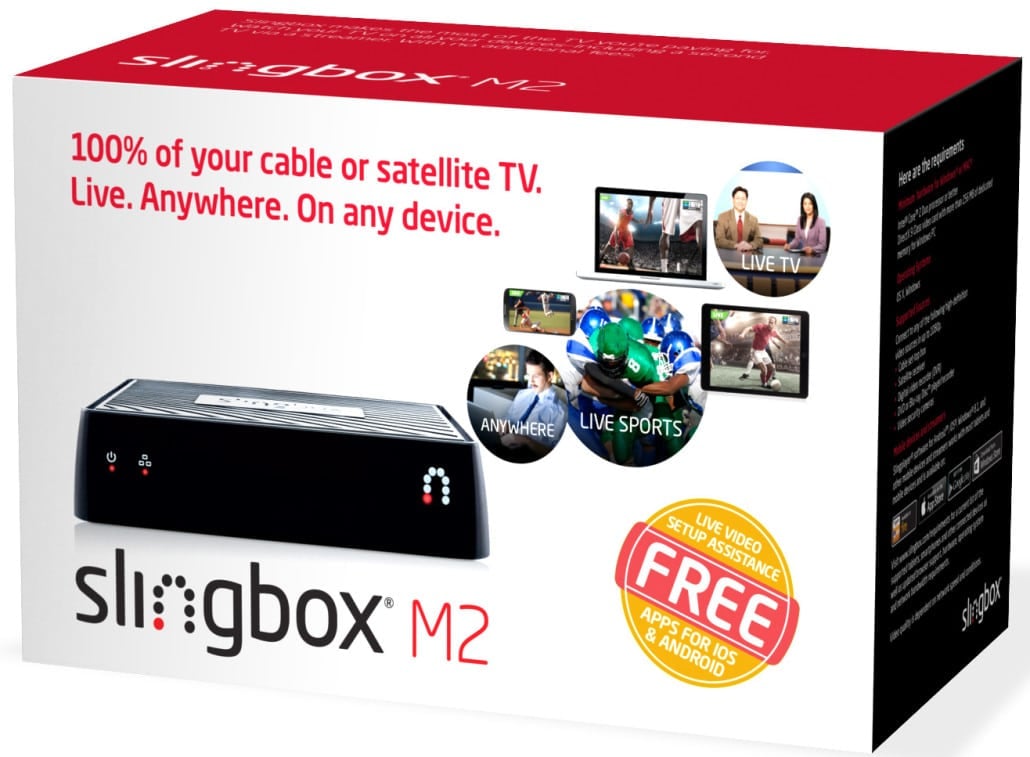 Were you traveling out of the country this past Sunday and really wanting to watch the Super Bowl, but your hotel didn't offer the channel and there was no nearby sports bar showing it? I know I've missed many playoff games of my favorite sports teams because I couldn't find them airing anywhere. I've spent countless hours searching for them overseas, including on sketchy websites. And even though my wife has Netflix, it still doesn't satisfy her thirst for her favorite shows while we travel internationally since all of her friends spoil the outcome on Facebook and Twitter.
To avoid missing out on sporting events, your favorite shows and awards shows, get a Slingbox M2. It's the only entertainment accessory that delivers users 100% access to live and recorded TV content from anywhere in the world on a mobile device.
The M2 comes with unlimited downloads of the Slingplayer mobile app, allowing users to view their home TV content on any and all household media devices (e.g. tablets, smartphones.). It's easy to install, but if you have difficult they offer a complimentary live video setup service making it even easier.
Imagine just setting your alarm, rolling over to the nightstand and grabbing your phone or tablet, logging into your TV at home no matter where you are in the world, and being able to watch the big game in real-time from the comfort of your hotel room. No getting dressed or risking getting jumped in the middle of the night.
The Slingbox M2 is available at many retail stores and Amazon.com sells it for $179.95.