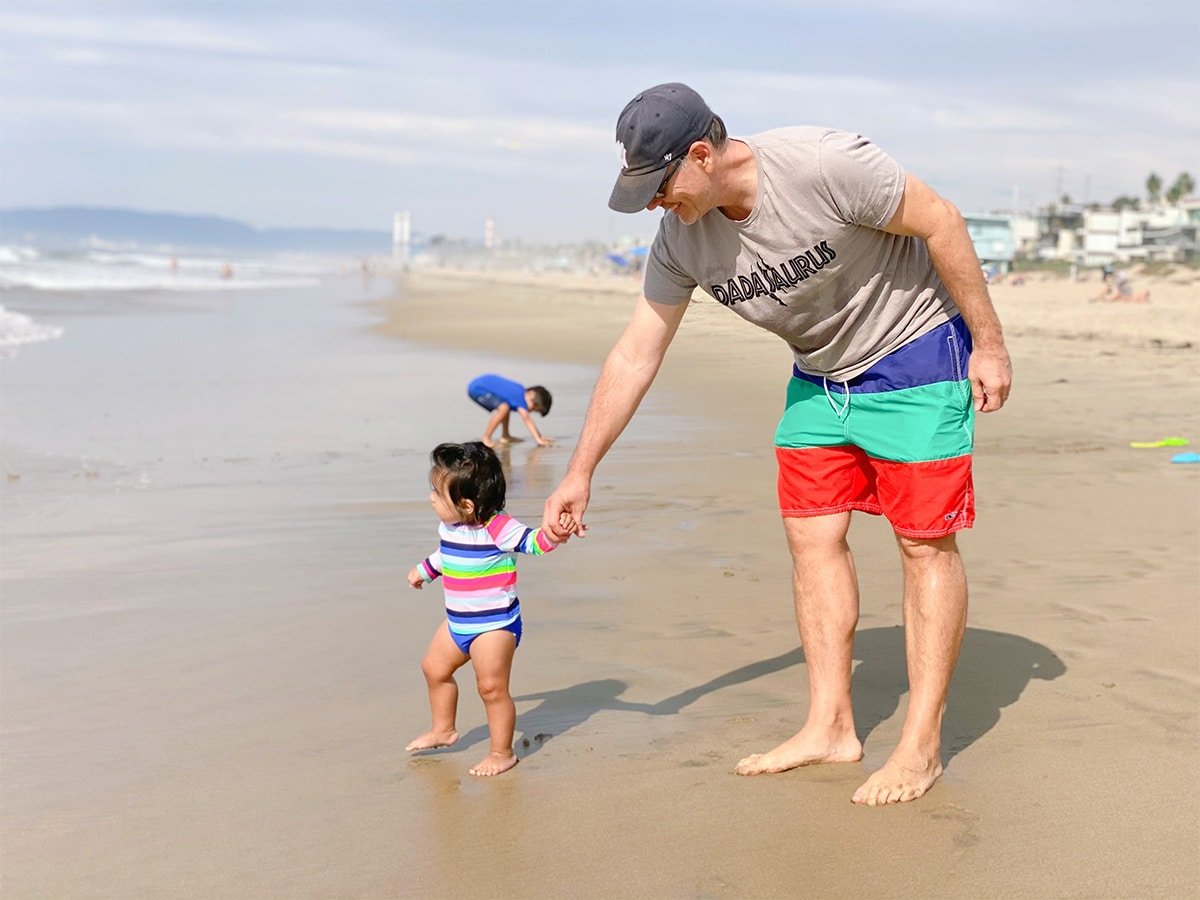 Hello from warm and sunny Southern California!I might not be saying that very often in the coming weeks because the weather is supposed to turn and get (relatively) cold and even rainy. I'm talking 59-52F tomorrow and 61-39F on Sunday. Brrr. But I'm not complaining because it's the perfect weather for putting up the Christmas tree. I know it's early but my Canadian wife loves Christmas more than anyone. When we first got married I told her that Americans don't put up their decorations until after Thanksgiving but she argued that Canadian Thanksgiving is the second Monday of October and I lost that argument. Anyhow, I figure there are way worse things to argue about so we put our Christmas decorations up early and this year, I think we all need some holiday cheer.
FYI:
I make sure I close our blinds at night so our neighbors don't see the tree (which sometimes goes up on November 1) and think we've lost our minds!
The Election Distraction You Didn't Know You Needed
Early on Tuesday, I sent out a tip with an election day distraction since I'd seen a news study stating that over 70% have anxiety over the election. If you are still anxious and stressed out, then you will definitely want to check out this 'election distractor'. There's no talk of politics so it's a safe space where you can take a break from the news for a while. Plus, we've included an app that will help to calm your nerves. Read the story here.
Our First Pandemic Hotel Stay at Lido House in Newport Beach
Last month, I wrote about my first hotel stay since March. We take COVID-19 and our stay-at-home orders very seriously around here, which is why we haven't been traveling. My post was mostly about what our first pandemic hotel experience was like and I promised another post about the hotel, which my wife wrote. In her story, she goes into detail about why we chose Lido House in Newport Beach and shares some beautiful photos of the interior. You'll see why it was the perfect pandemic getaway. Read Natalie's review here.
The Cheapest Countries to Live and What's It Like to Live In Mexico?
I haven't created any new content for my podcast or YouTube channel in almost two months but that changed this week when I interviewed Tim Leffel, an award-winning travel writer, whose stories have appeared in more than 50 publications and he is the founder of the Cheapest Destinations blog and has written five books including A Better Life for Half the Price. Here's the story including links to both my Podcast and YouTube channel.
Believe it or not, a lot is going on in the world besides the U.S. elections. In the travel world, some of the big headlines for the week are:
UK Bans Leisure Travel
COVID-19 is out of control and not just in the USA. On Saturday, Prime Minister of the United Kingdom, Boris Johnson, implemented a four-week lockdown, which is supposed to end on December 2 but there's already talk of it being extended. What does that mean for travelers? Read the story here.
NY Travelers Must Get COVID-19 Tests | United Offering Free Tests On NYC to London Flights
This is obviously a devastating blow to tourism but especially New York City and England because last week, United Airlines just announced the world's first free transatlantic COVID-19 testing pilot program for customers. Also, Governor Andrew M. Cuomo announced new guidelines allowing out-of-state travelers to New York to "test out" of the mandatory 14-day quarantine. Read more here.
Hawaii's Lanai Imposes Stay-at-Home Order, Closes to Visitors
I wrote a few weeks ago that I just can't see Hawaii staying open with COVID-19 out of control on the mainland and their 72-hour testing just isn't going to cut it. Here's the story. It's already starting since, according to SF Gate, "Hawaii's governor has implemented a stay-at-home order and travel restrictions for the island of Lanai beginning Tuesday because of an outbreak of coronavirus infections."
I was invited to go to Hawaii by an airline to see firsthand how they're managing it but I kindly declined since I didn't want to risk it with two little kids at home. However, my buddy Brett from CrankyFlier went and here's his story:  Pre-Testing Program in Hawai'i: There Has to Be a Better Way
US Cruise Lines Cancel Sailings Through End of 2020
Last week, the CDC announced it was not extending the full no-sail order that had shut down the cruise industry for months. "The no-sail order, as a result, expired on Oct. 31, and in its place the CDC introduced a conditional sail order laying out the requirements that cruise lines must meet to resume operations. However, on Tuesday, the Cruise Line International Association, the primary trade group representing the cruise industry, announced that its members had elected to voluntarily suspend operations in the U.S. through the rest of the year." Here are stories from MarketWatch and CNN.
Canada Extends Restrictions on Cruise Ships
"The temporary restrictions for cruise ships announced by Canada earlier this year were scheduled to end on October 31. However, yesterday Transport Minister Marc Garneau, extended those measures pertaining to cruise ships and pleasure craft until February 28, 2021. That means cruise ships with overnight accommodations carrying more than 100 people fare prohibited from operating in Canadian waters." Read the story via Travel Industry Today.
This Week's TSA Numbers
Two weeks ago (Sunday, October 18) the TSA crossed over the one million mark (1,031,505) for the first time since the pandemic's low point of April 14, when only 87,534 people were screened. The numbers have been going down ever since. You can do your own comparison using the TSA website but  below are the Total Traveler Throughput numbers from this week (on the left) and the number on the right is Total Traveler Throughput (1 Year Ago – Same Weekday). Keep in mind that those numbers are not just for passengers but also account for everyone who goes through security, including airport workers and airline crew.
Date Total       Traveler Throughput             Total Traveler Throughput (1 Year Ago – Same Weekday)
11/5/2020           867,105                                                         2,507,365
11/4/2020           636,533                                                         2,147,882
11/3/2020           575,829                                                         2,005,101
11/2/2020           846,138                                                         2,403,304
11/1/2020           936,092                                                        2,459,525
10/31/2020        618,476                                                         1,836,781
10/30/2020        892,712                                                         2,319,906
According to my own analysis, the numbers for the week went down 412,429, which is not good.
Last 7 days (10/30-11/5): 5,372,885
Previous 7 days (10/23-10/29): 5,785,314
More travel news below …
Airline and Airport News:
Cruise News:
Domestic News:
International Travel News:
Hotel and Lodging Travel News:
Miscellaneous Travel News: