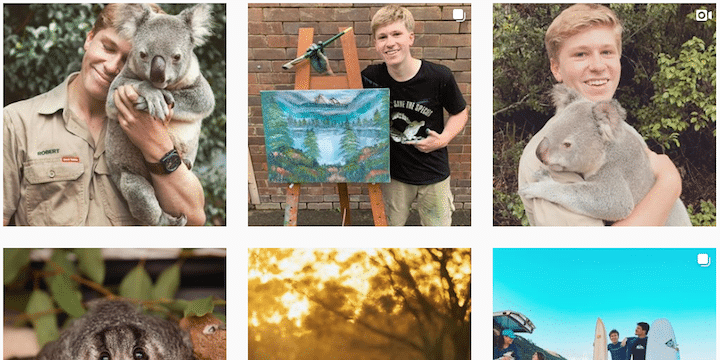 I was a huge fan of the late Steve Irwin. His passion and his love for animals, Australia, family, and travel were addicting. Now his son Robert, who is a mature 16-year-old, not only has followed in his father's footsteps but also looks just like him. See this post, for example:
View this post on Instagram
Robert, per Wikipedia, "is an Australian television personality and wildlife photographer. He hosts Robert's Real Life Adventures, a program on his family's zoo's internal TV network. He co-hosted the Discovery Kids Channel TV series Wild But True and co-created the book series Robert Irwin: Dinosaur Hunter, and currently stars on the Animal Planet series Crikey! It's the Irwins with his mother, Terri, and sister, Bindi."
He documents his love for animals, people and travel on Instagram, where he has almost two million followers. His photos including a whole range of things, from hanging out with Robert Downey, Jr, to caring for wildlife to traveling on an African safari. If you like animals or you loved his father as I did, give him a follow!
More from Robert Irwin
This isn't the first time that we've featured Robert Irwin on this site. Back in 2017, when he was just 13-years old, Robert Irwin appeared on The Tonight Show with Jimmy Fallon. He brought out a number of animals for Jimmy to touch (including a screaming armadillo). Check out the video of that appearance below:
More travel Instagrams