My mother was my everything and I wasn't ashamed of being called a mama's boy by my friends and siblings. When my amazing mother passed away in 2000 from cancer, part of me died, too (here's my eulogy). For over a decade, I did everything to avoid Mother's Day. Usually, I spent it in a foreign country that didn't celebrate the occasion to avoid the pangs.
When I got married in 2012, the Mother's Day pangs slowly subsided. As I grew older, I learned to appreciate how lucky I was to have my mom for 31 years and how lucky I am to have a mother-in-law that I truly love being around. To top it off, my beautiful wife is pregnant so come next year, Mother's Day is going to have a whole new meaning to me and I look forward to showering her with gifts.
To get a head start, I partnered with TravelSmith to find the ultimate practical travel gifts for moms on the go; use the promo code JOHNNY for 15% off and free shipping on orders of at least $50!
1. Bernie Mev Charm Woven Walkers ($59.00)
Everyone knows that you need a good, solid pair of shoes when you travel. There's nothing worse than having sore feet when you are on a walking tour or running through an airport. These lightweight slip-ons are designed to hug your feet while flexing with every step to give you the feeling of walking on air. Best of all, they are easy to pack.
2. Birkenstock Madrid EVA Sandals ($29.95)
On my first trip with my wife, she brought a suitcase worthy of a Titanic passenger. Her big problem was that she had way too many shoes. Now, she brings one pair of heels, one pair of walking shoes and one pair for the beach or pool. That's where this popular Birkenstock Madrid style comes in. They're a mere 5 oz. per pair so they don't weigh your suitcase down and they have an anatomically designed footbed and shock-absorbing cushioning to provide all-day comfort. They also have an adjustable top strap and they even float.
3. ShedRain Flat-Pack Vented Umbrella ($30.00)
I always carry a compact umbrella in my carry-on. What's funny is that I bought one for Natalie and of course, on our next trip a few weeks later, we were walking from the Tube to our hotel in London and it started to rain. I quickly grabbed my umbrella and asked why she wasn't using hers. She said she hadn't brought it because she didn't like the colors of the one I bought her. I tried not to make any remarks but she knew I was right (for once) in saying she should have brought it. Fortunately, she now carries a plain black, compact umbrella like the one above. This one is lightweight and features an aerodynamic, vented canopy and a folding fiberglass frame that won't invert. Opens and closes easily.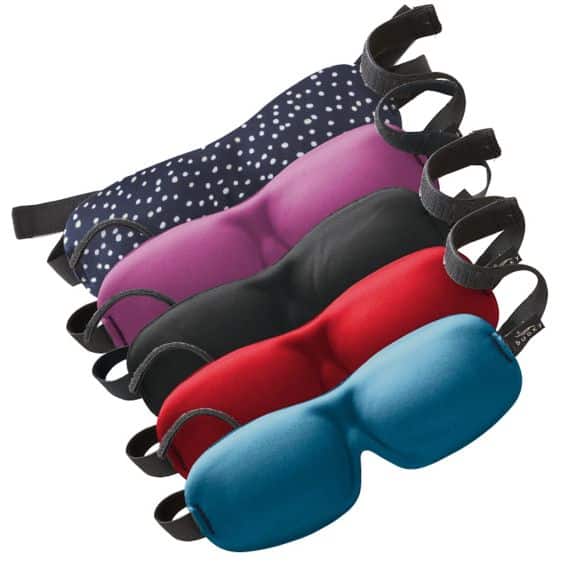 4. 40 Blinks Eye Mask ($15.00)
Eye masks help you create an ideal sleeping environment by blocking out all the light. Instead of using those cheap, scratchy eye masks that the airlines sometimes pass out on long flights, bring your own. This one is rated No. 1 by Good Housekeeping and is made of featherweight, light-blocking, molded foam. Its contoured shape eliminates eye pressure and won't make a mess of mascara.
5. TravelSmith Leather RFID-Blocking Passport-Ticket Wallet (Regularly $65.00 but now $52.00)
RFID stands for radio-frequency identification, and new passports are made with these chips in them so they can wirelessly use electromagnetic fields to transfer data. The problem with RFID chips is that identity thieves can steal your information from them if you aren't careful. I keep my passport in a pocket with this type of technology but it's not as nice as this one that's crafted exclusively for TravelSmith. This slim leather wallet features a passport pocket, snap pocket for tickets and documents, four card slots and is made of 100% leather.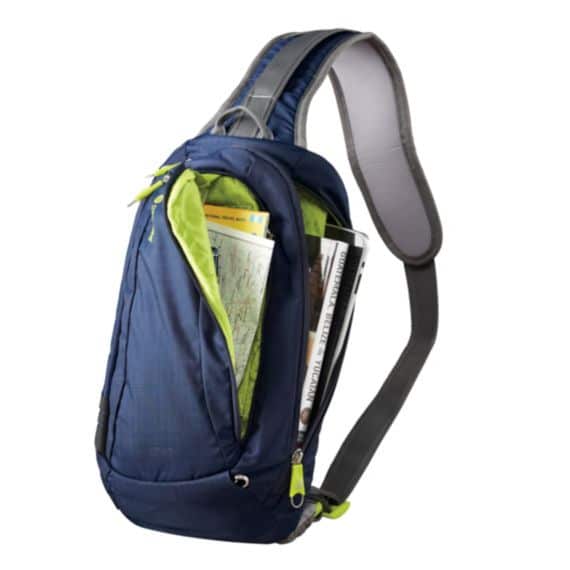 6. Pacsafe Venturesafe 325 Crossbody Pack ($79.00)
One of the basic rules of travel, which I always see tourists break, is hanging their bag/purse on their shoulder or on their back, instead of wearing it across the front of their body. You should always wear a crossbody bag and keep your arm over it – especially in crowded places or on public transportation. This Pacsafe bag is roomy enough for an iPad or tablet plus all your in-flight essentials. It's loaded with anti-theft features, including an RFID-blocking front zip pocket that safeguards your passport, credit cards and ID. It's made of durable, water-resistant nylon and is reinforced with a slashproof steel strap.
7. Spring Fling Shawl ($29.00)
My wife has learned on our travels that no matter if it's 100 degrees outside, to always bring a shawl. That's because restaurants and indoor shops are often freezing thanks to air conditioning. This supersoft scarf will not only keep Mom warm but it adds a gorgeous pop of color to every outfit. It's made of 100% rayon from bamboo.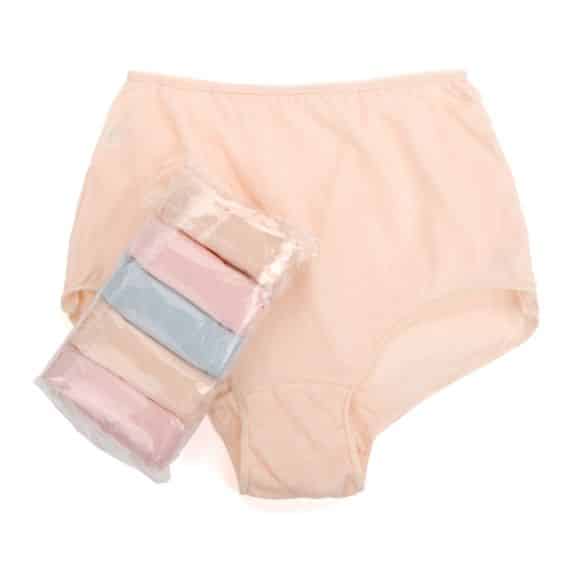 8. Pack of 5 – Women's Multicolor Disposable Classic Briefs ($10.50)
I'm not a fan of disposable clothes but sometimes when you travel you just don't have room in your bag on the return trip home. Hmmm … I wonder why? If you like to travel with just carry-on and buy souvenirs, then you might want to consider these disposable underwear. After all, who wants to pack or wash dirty underwear? These aren't the sexiest things around but they are supposedly comfortable, come in pretty pastel colors and they're lightweight and ultra-compact for easy packing. The soft, breathable 100% cotton is biodegradable for very low ecological impact and if you wish, you may wash the briefs a few times before you toss them. Each pack contains two pink, two peach and one light blue.

9. SuperGoop! SPF30 Anti-Aging City Sunscreen Serum ($42.00)
Since being diagnosed with skin cancer, I've become vigilant about putting sunscreen on and encouraging my loved ones to do the same. This one isn't meant for the beach since you need SPF50 but this SuperGoop SPF30 will protect your skin from sun exposure in urban areas, where ambient and direct rays can be as damaging as they are at the beach.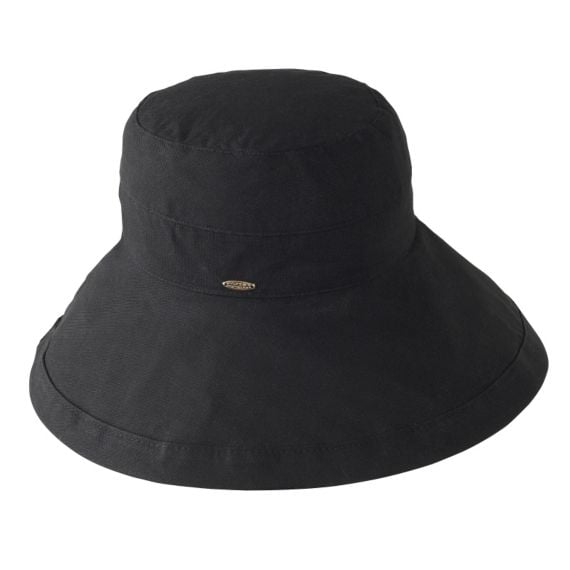 10. UPF-50+ Cotton Hat ($32.00)
Last but not least, you need a good hat for the best protection under the sun. After my skin cancer scare, you will never see me out in the sun without a hat on and this one is perfect for women. It's made of 100% cotton and has a 4 1/2″ wide brim. It's packable, crushable, has an adjustable inner drawcord to keep it from blowing away and has a UPF50+ protection guard. I just wish they made one like this for men.
So there you have it. If you have a special mother in your life who loves to travel, I bet she would appreciate one, if not all, of these gifts.
GOOD TO KNOW: Use the promo code JOHNNY for 15% off and free shipping on orders of at least $50!