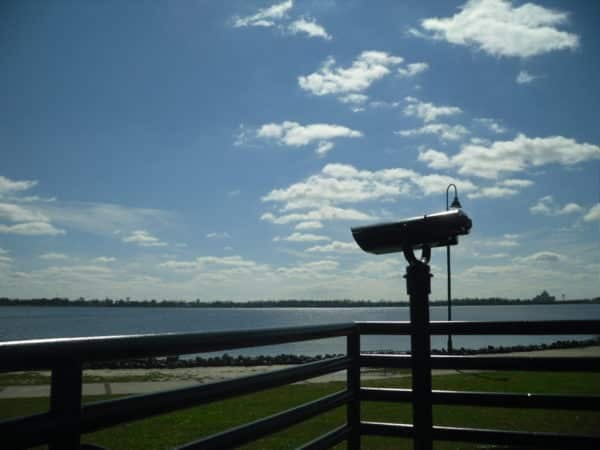 So often it's only the obvious that comes to mind when we think of destination events and in the case of Mardi Gras, it's New Orleans. New Orleans is a fantastically wild and fun place any time of the year, but not the type of Mardi Gras destination most people would consider a great low-key stay or a family oriented vacation. Head out of the bubble and book a trip to Lake Charles, Louisiana for Mardi Gras instead. It's less congested, family friendly, and piece of Americana that shouldn't be missed. The area is known for Cowboy Cajun, but no matter what the label, the overriding fact is – it is Louisiana southern to the core, which means great hospitality, friendly people, amazing food with abundant history.
Easy Access
I flew in from Los Angeles on United and the flight was surprisingly short and easy. Three hours to Houston and on a prop plane for under an hour to Lake Charles airport (which, by the way, looks just like a southern plantation).
STUFF TO DO
Surrey With A Fringe On Top
Seeing the Lake Charles Margaret Place Historic District from a horse buggy is a unique way to get a feel for the history of the town and hear about the cast of characters that make up its ancestry. My group was greeted with Mrs. Johnny's Sweet Dough Sweet Potato Pie and milk and then helped onto the carriage where our guide, Adley Cormier, lead us back in time as we clip-clopped through the neighborhoods of one-hundred-year-old craftsman homes. Be sure to bring a jacket, the winds off the lake can be chilly during the winter. Contact Adley Cormier (337)433-2385 or A.C. Boudier (337) 855-2854 for availability and cost.
Creole Nature Trail on the All American Road
If you're interested in discovering what the local wetlands have to offer, head to the Travel Bureau to pick up a GPS Ranger® unit that will guide you along the Creole Nature Trail. The tours are available in four languages and closed captioning. Or, if you own a SmartPhone, another option is to download the tour on iTunes or Android Marketplace. 1205 N. Lakeshore Dr, Lake Charles, LA 70601, (800) 456-7952 – M-F, 8am-5pm; Sat-Sun 8am-3pm.
Zydeco Dance Lessons
An undeniably fun part of Mardi Gras and Louisiana in general is the music. If you have music, you have dancing. Even if you're that wedding guest invitee that makes everyone cringe when you hit the dance floor (à la Elaine Benes style), Zydeco is for you. It's simple and the whole point is to add your own flair. Get in the Creole groove and take some lessons while you're in Lake Charles. Harold Guillory is the local Zydeco TV show host and, after taking a class with him, I believe he can teach anyone the basics of Zydeco dancing with a penache that will have a smile on your face the entire time. Contact Harold Guillory (337) 513-2236
Get Your Mardi Gras Bling On!
Get in the party mood and pick up some Mardi Gras paraphernalia – when in Rome or Lake Charles… The Party Time Store is a feast for the eyes  – Wall-to-wall color,  sparkle, and feathery wonder. You and your alter ego will appreciate the abundance of choices in masks, capes, crowns, beads, boas, costumes, and blingety-bling. If you're looking for a unique trinket to take home, this is the spot. The Party Time Store (337) 477-2789, 4452 Lake St, Lake Charles, LA
I've traveled to many different countries and loved every minute of going abroad – Lake Charles, Louisiana reminded me of the cultural discovery a traveler can have by packing up and crossing into other borders, but its right here in the U.S. It is in many ways just as fascinating fun and eye-opening as a foreign destination. And, let's face it, for those of us from a cosmopolitan center in the U.S.  – there are many tucked away parts of our country that are foreign and waiting to be discovered and explored.  Above all the warmth emanating from every person I met in this part of my country gave me a great familial feeling that will stay with me for a very long time. So, Laissez les bons temps rouler, ya'll!