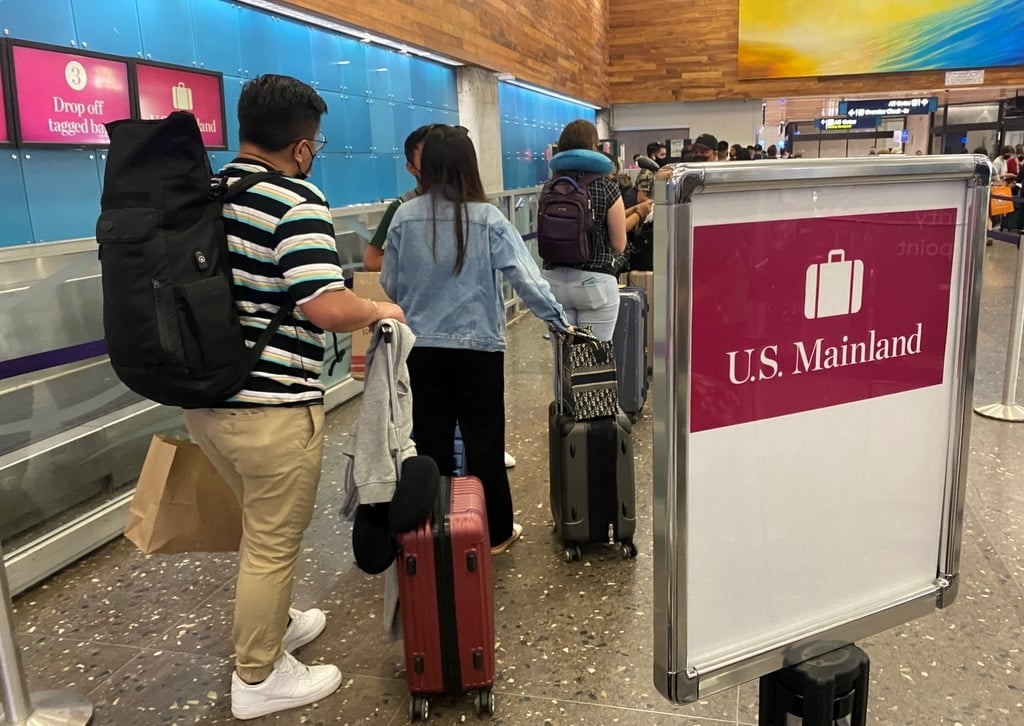 Usually when I travel, I fly American Airlines (AA) since I have elite status with them. Or, I choose one of their partners so I can enjoy perks like free assigned seats, upgrades and checked baggage. There are some exceptions. I would book a competitor if it was cheaper, including when you add in all the extras, and if they offered a nonstop instead of having to make a connection. Or, if they operated a larger plane or had better seats.
If you've been following along with my trip to Hawaii, then you know my family and I flew from Los Angeles to Honolulu on United Airlines. We flew United for two main reasons: On one of their daily flights they fly a plush widebody 777-300 (compared to American's uncomfortable single aisle A321). They also had a really good deal for First Class and their seats fully recline while AA's don't.
American was not only offering an inferior product but their fares were higher. Not a good combo. Here's my United Polaris trip report.
On our flight back to L.A.,  we flew Hawaiian Airlines because they also fly a widebody plane (A330), they were cheaper and they have a great exclusive economy plus cabin that not many people know about. Here's my trip report: Honolulu to Los Angeles in Hawaiian Airlines Extra Comfort Seats and Exclusive Cabin.
One thing I unintentionally left out of the report is that because I was flying an airline I didn't have status with, I had to pay for checked bags. This might be a common sense tip but I mentioned it to a friend and they said it's good to know, which is why I'm sharing it.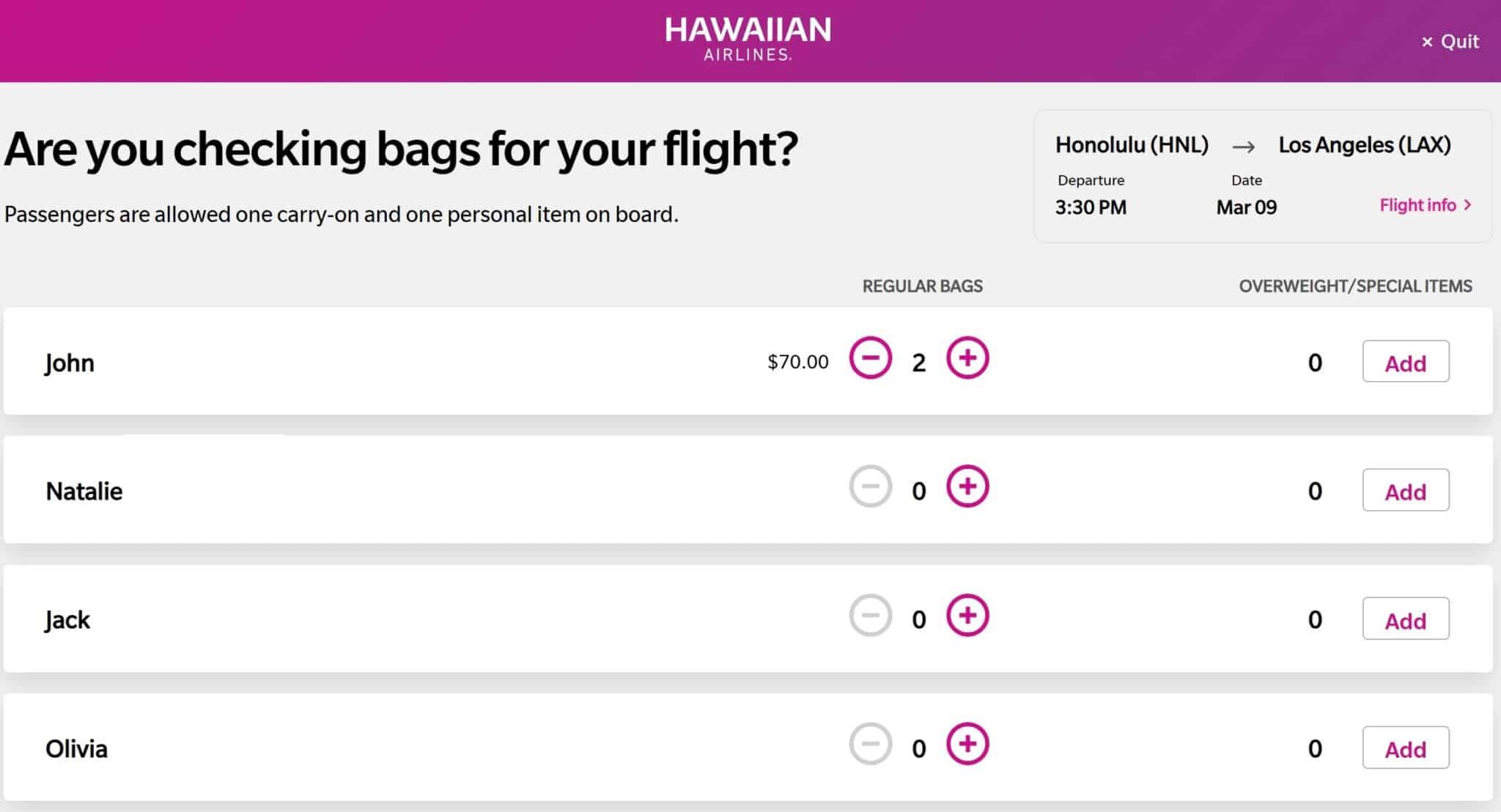 So, if you're checking multiple bags and you're traveling with someone, then don't put all of the bags under one name. That's usually what I do when we travel since it's easier to check-in and easier to track. Tip: Always download your airline's app so you can keep track of the location of your bags, such as when the bag was checked in, loaded on the plane, unloaded and arrived at the baggage carousel.
Hawaiian Airlines (and I know it's the same for most other airlines as well) typically charges $30 for the first checked bag and $40 for the second. So instead of putting both bags under one name, split them up, which takes a second and saves you $10.
Of course, if you're flying Southwest Airlines, you don't have to worry about this since they allow each passenger to check two bags for free. The same goes for those who have elite status or an airline credit card that gives passengers the free perk. Here's how to avoid baggage fees by using credit cards.