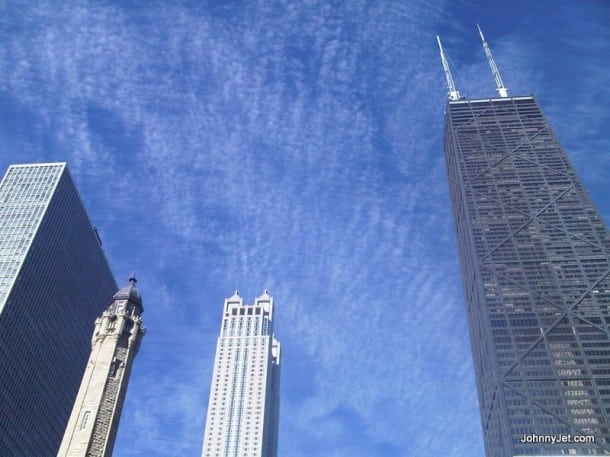 Last month, I spent a couple of nights in The Chicago Hilton to attend a European tourism conference that was being held in one of the hotel's 50 meeting rooms. That's right – 50 – and that number doesn't even include its three ballrooms. In fact, The Chicago Hilton has 234,000 square feet of meeting space making it the largest total of any Chicago hotel.
Obviously, with those numbers it's a popular conference hotel and massive. In terms of rooms it's the third largest hotel in Chicago with 1,544 (Hyatt Regency has the most with 2,019). The Chicago Hilton is almost a destination within itself with three restaurants, a lobby bar, fitness center, indoor pool, business center, 14 elevators, and valet and self- parking.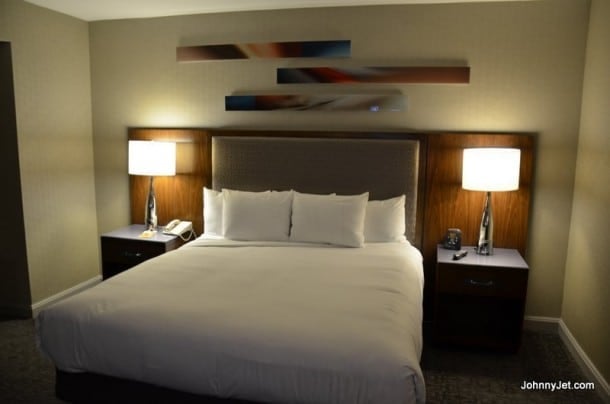 But I didn't love the hotel and mainly because of the wallpaper. Yep, the wallpaper. It was dark and dreary and just made the hallways and rooms depressing. That's a shame because the hotel is a landmark that has housed every United States President since 1927 when it opened.
With the exception of the wallpaper the rooms were comfortable and feature HDTVs, wireless internet and some have excellent views of Lake Michigan and Grant Park.
The hotel is also a little too big for me and I could tell during these difficult economic times they had to cut back on staff when I walked what seemed like a mile just to find an employee to ask for directions to the meeting room. The Executive Club's food was anything but special and a note from the GM (I was being hosted) wasn't handwritten or personalized.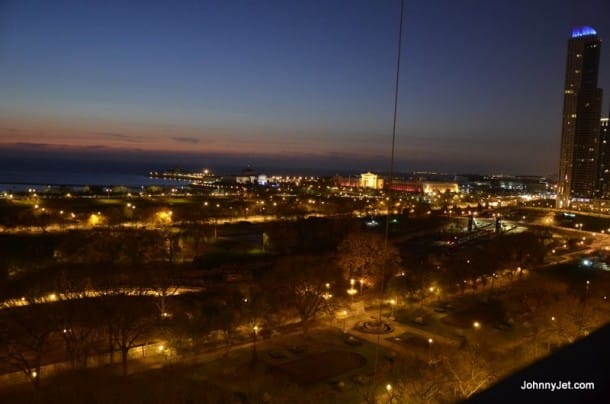 Would I stay here again? Absolutely! Especially if I was attending a conference or if the price was right – average room rates range from $119-$450.
What I found most surprising were the housekeepers. They were the happiest and friendliest bunch I've ever come across and since the hallways are so long I met a lot. I also loved the location which is in downtown Chicago right on Michigan Avenue within walking distance to tons of shops and attractions including Field Museum, Shedd Aquarium, Adler Planetarium or Soldier Field.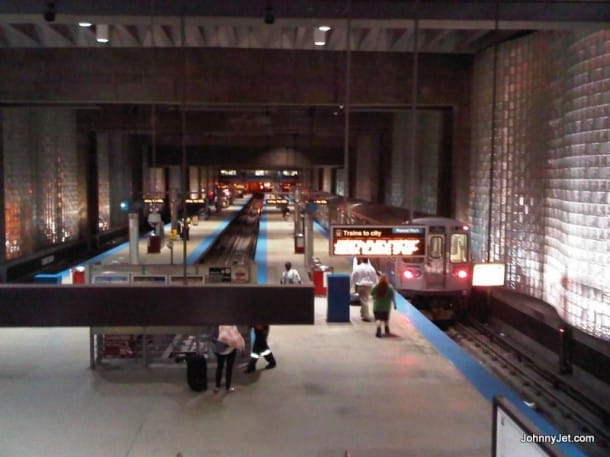 Getting there was easy (and cheap) too. Since I landed at rush hour I passed on an expensive ($40) taxi and instead took the 'L' (Blue Line) which leaves right from O'Hare. The ride to downtown takes 45-minutes and costs $2.25. If it wasn't such a beautiful day I would've hopped in a taxi once I arrived at Clarke/Lake but instead I walked half a mile to the Chicago Hilton (took me 12-minutes).
The Gage
If you are looking for a great Chicago place to eat or drink that's within walking distance (around five blocks) check out The Gage (24 S. Michigan Avenue; Tel.: 312-372-4243). It's my cousin Sheridan's favorite restaurant and tavern.  It's open late and serves delicious, upscale comfort food, fine wines, boutique beers and whiskeys in a relaxing atmosphere.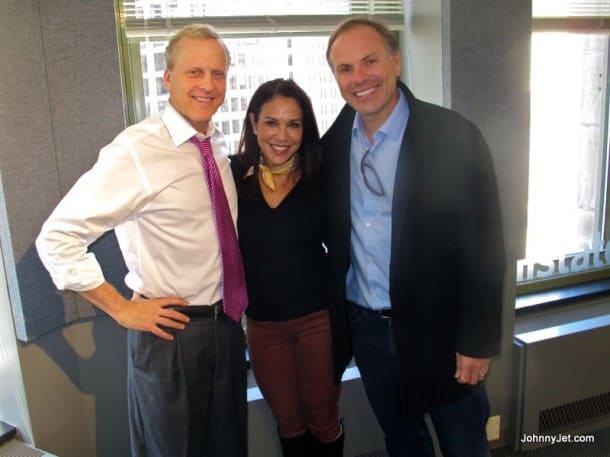 WGN Radio
FYI: While I was there I taped a 35-minute WGN radio show with two of my favorite radio hosts: Bob Sirott and Marianne Murciano. You can listen to the podcast here.