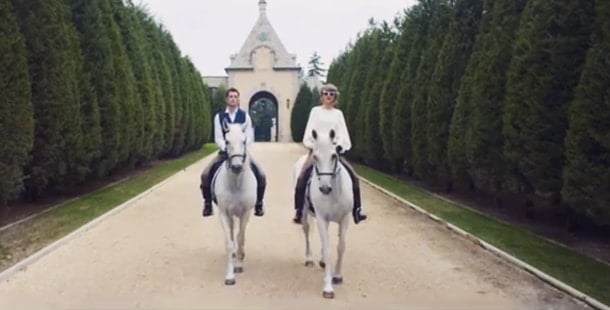 Listen, the whole thing took me by surprise. I was driving to work recently and suddenly found my toes tapping to a tune on the radio. The tune stayed with me throughout the day. It was only a few days before I knew all the words. To a Taylor Swift song. When I downloaded the song from iTunes, I knew it was all over. I had unwittingly contracted Taylor Swift fever (and apparently, according to this Saturday Night Live skit, I'm not alone) and there ain't no cure.
Fast forward a few weeks and once again, she's everywhere, dominating the radio waves with another catchy ditty (damn you, Taylor!) And she's hijacked headlines, too, with the release of her latest single Blank Space. The gossip mill is working overtime, whispering about the hot guy who smoulders in the video, the new interactive app that was released with the song (where adoring fans can sneak a peek into the backstage antics of filming the video among other things) and speculating whether Taylor did or did not destroy a rare vintage vehicle for the filming of the video. For the record: She did not. Those were some pretty spectacular special effects.
But as I watched the glamorous, Gatsby-inspired video, I was most taken with the setting. Filmed in a magnificent mansion with sprawling and impeccably tended gardens, and sweeping staircases, this place is positively palatial. Oozing old world charm, I was sure the video was filmed somewhere in Europe. France was my guess.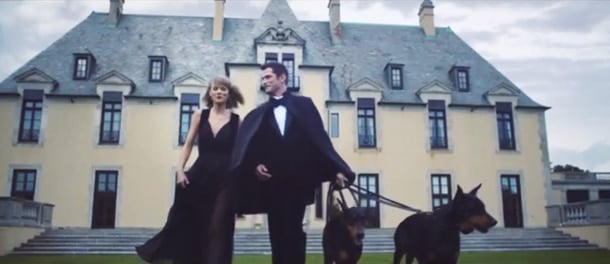 Imagine my surprise when I discovered that the filming location was Oheka Castle, situated on the highest point of Long Island. Um, what? New York? I would have lost a lot of money on that bet.
According to the website, Oheka Castle "emanates the elegant refinement of a chateau in France coupled with world-class service and a rich history that is distinctly American." The mansion was built in 1919 by financier Otto Hermann Kahn, who commissioned architects Delano and Aldrich to design a country residence for him. Some country residence! The estate is now a luxurious event venue and offers up 32 incredibly appointed guestrooms and suites, a private members-only golf course and formal, perfectly manicured gardens that are nothing short of spectacular.
Taylor Swift is hardly the first person to scout Oheka for a filming location. In fact, the property boasts a long and impressive list of film appearances, dating all the way back to 1941 where it made an appearance in Citizen Kane. Since then, Oheka has been used as a shooting location for countless films, videos, commercials and photo shoots. And it's no secret amongst the elite – many actors, politicians and pro athletes have been spotted on the grounds.
So, while Taylor herself is a rising starlet, the real star of this video is Oheka Castle (sorry, Taylor) and I'm glad to have discovered it. Not that I'll ever stay there but it sure is pretty to look at. Here's a closer peek:

If you want to really see Oheka Castle in all its glory, you should just watch the video. But if, after seeing this, you start humming this song incessantly and can't … ahem, Shake It Off … don't blame me. I warned you. It can happen to the best of us.