Should you recline your seat on a short flight? For some people, that question may have a simple answer: If your seat reclines, you're allowed to recline it. But what about the person behind you? What if their seat doesn't recline, too? On a short flight, especially, shouldn't you be mindful of that passenger and their space? RELATED: 10 Terrible, Horrible, No Good, Very Bad Airplane Habits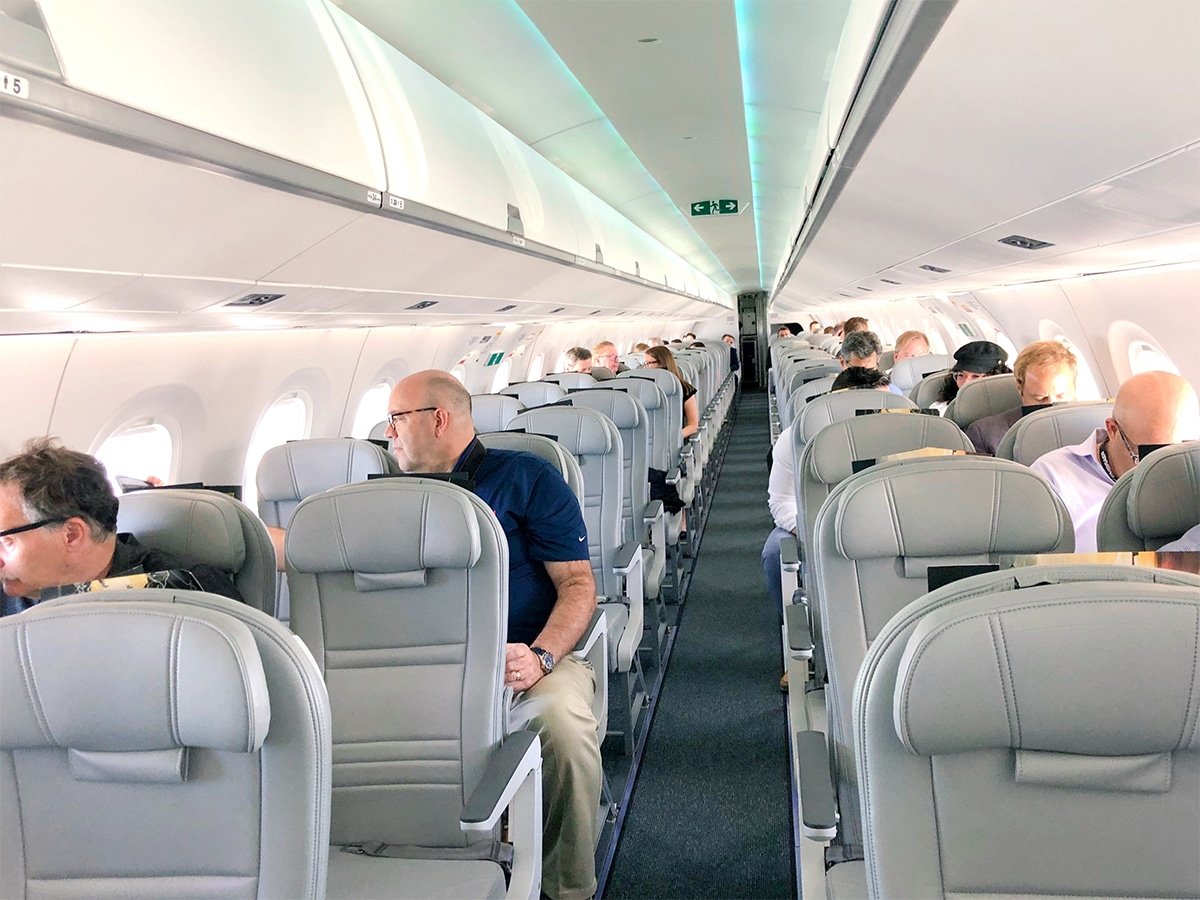 The story of a dispute over reclining etiquette on an American Airlines flight from 2020 drew opinions from all sides of the issue. On a flight from New Orleans to Charlotte, passenger Wendi Williams recorded a video of the passenger behind her repeatedly jabbing her reclined seat with his hand, seemingly in response to her reclining her seat into his space. This, Wendi said, happened after he had already "punched" her seat nine times. The man's own seat did not recline, and he had allegedly previously asked that she not recline while he ate, a request she complied with.
According to the Daily Mail, "Wendi also claims that despite complaining to a flight attendant, they offered the man a complimentary drink and threatened to have her escorted off the plane. She also says that after complaining to American Airlines, she was told she would have to get in touch with the FBI 'to get any resolution.'" Here's more about the incident if you haven't already seen it:
My Take
This particular story may be old but the question persists: Is it ok to recline your seat? Personally, I usually don't recline my seat on a short flight. But if I'm tired or if the person in front of me reclines into my space, then I will. When I do recline, I always give the person behind me a heads up that I'll be leaning back so I don't crush their laptop or food.
RELATED: The One Thing Some Women Do on Airplanes That Drives Me Nuts – And I Can't Believe It's Not Illegal
Once, on a flight from Paris to Lyon, I reclined my seat because the person in front of me did and I'd just gotten off a 10-hour LAX-CDG flight on which I'd barely slept. I was exhausted. The American woman sitting behind me snapped at me, telling me that she had a bad back. I can understand a concern like that, but if the person in front of you reclines and you don't, you end up squished. What made matters worse is that the woman had her own seat reclined but didn't want me to recline mine. I told the woman to ask the person in front of me to sit up, and that if that person stopped reclining, then I would, too. If she hadn't been so nasty about it, I would have just asked the person in front of me myself. If you ask me, she should have paid for first class or just stayed home.
Once I even paid the passenger in front of me not to recline by giving them a coupon for an inflight wi-fi Gogo session.
What do you think? Should you recline your seat on a short flight?
KEEP READING: