Hiya! Michaela Guzy, Founder of OhThePeopleYouMeet.com, reporting live from a crazy storm rolling right over Joy's Camp in the Shaba Conservancy in Northern Kenya.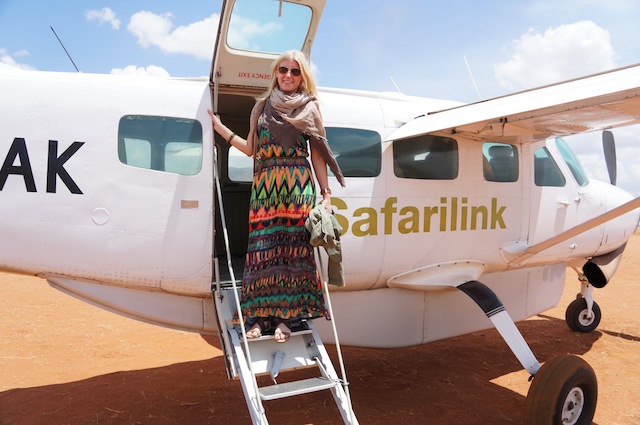 I have over 600 photos in the first couple days of my trip!  The selection below has been carefully edited for your viewing pleasure to give you just a taste of how just one place, can have so much variety.  Saruni Samburu is:
–  a luxurious tented lodge.
– with delicious Italian food, the owner Riccardo hails from Italy, served by Sebastian (he will always claim it's squirrel– it's not, it's pasta).
– surrounded by some of the most ruggedly beautiful settings.
– with five species that can only be found in Eastern Africa (pictures are all below).
BUT…what makes it truly unique is the dedication to the local community, through employment, co-operatives and renting the land from the people.
Including driver and guide LEPAYON who managed to hold his calm when the elephants decided we had gotten a bit too close (below).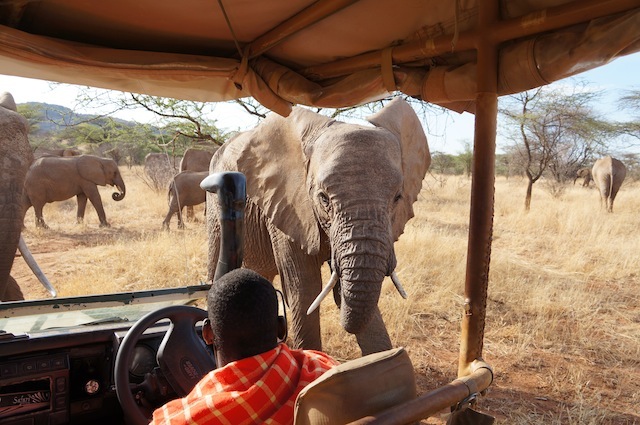 THE UNIQUE FIVE YOU WON'T FIND ON SAFARIS OUTSIDE OF NORTHERN KENYA/EASTERN AFRICA:
1. Beisa Oryx 

2. Reticulated Giraffe

  3. Somali Ostrich 4. Grevy Zebra

  5. Gernuck
AND WHO JUST DOESN'T GET EXCITED ABOUT THESE GUYS?
The lioness patiently waiting to feed her two cubs.  She was hunting alone and ended up feasting on a baboon
Baboon, and no, not the same one that the lioness above ate

ELEPHANTS!  These guys are everywhere
Save