This post contains references to products from one or more of our advertisers. We may receive compensation when you click on links to those products. For an explanation of our Advertising Disclosure, visit this page.
Calling your website the 'Front Page of the Internet' is a bold claim. Reddit backs up this substantial boast with fairly staggering analytics. According to Statista.com, Reddit received 1.6 billion visitors. Alexa.com ranks Reddit as the 6th most visited site in the U.S., outshining Wikipedia, Netflix, and Bing. Connoisseurs of Reddit peruse and contribute to a variety of subreddits on topics ranging from science fiction pop culture to student loan debt. There's also a place for Reddit's best travel credit cards.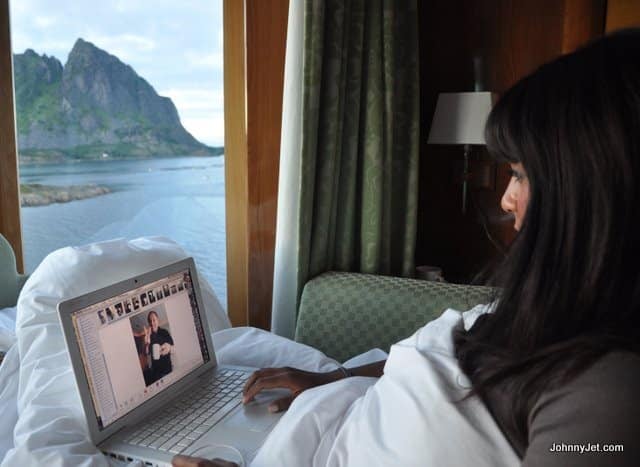 Terms apply to American Express benefits and offers. Enrollment may be required for select American Express benefits and offers. Visit americanexpress.com to learn more.
Reddit Best Travel Credit Cards
Increasingly, a large portion of Reddit Contributors concern themselves with practical considerations including debates about popular travel credit cards on /r/creditcards and other subreddits. There are a lot of subreddits on this macro-topic, with sub-topics ranging from the best travel cards for infrequent travelers to discussions of specific cards such as the Chase Sapphire Reserve. 
While Reddit's non-promotional candor can be a major asset, the openness of the platform also lends itself to a lot of confusing crosstalk and misinformation. It's difficult for even the most discerning devotee to sort through the collateral confusion. With this in mind, I've delved through Reddit's vaults and curated some of the more pertinent information on the best travel credit cards according to Reddit.
Travel Rewards
When we ask the question 'What is the best travel credit card on Reddit?' there is no definitive answer. A more pertinent approach is to educate yourself on what exactly that question entails. Determine what you prefer and learn what your priorities are. Then consider top contenders along with those metrics.  
Probably the number one feature that people want to be aware of when comparing travel credit cards is their rewards. I've dissected our discussion of rewards into:
s

ign-up offers
miles/points multipliers
cashback
travel perks
Sign-Up Offers
Many of the best travel credit cards offer one-time or introductory incentives for approved applicants. Two of the most common are bonus miles and 0% APR promo.
Bonus Miles
Credit card miles are the currency of loyalty programs attached to certain travel rewards credit cards. These miles are generally redeemable for flights, lodging, and other travel expenses. Credit card companies often offer a large number of points/miles (e.g. 50,000) upon sign-up so long as they meet the spending criteria. 
While these miles do not have a specific dollar value, the industry standard is to consider one mile = one cent. Therefore, 50,000 miles = $500 sign-up bonus. However, restrictions like meeting the spending threshold within a certain amount of time from card opening usually apply. 
Also, credit card issuers like to entice consumers and business owners with special offers. See the best credit card offers to learn more.
Credit Card Points = Credit Card Miles
Credit Card Points and Credit Card Miles are the same things. Some credit cards, like the Chase and American Express families, call them 'points'. Others, like some of the best Capital One credit cards, call them 'miles'.
0% APR Promo
Another common incentive is for credit card companies to offer 0% APR (i.e. no interest) for an introductory period. This can be a very lucrative offer for members transferring existing credit card balances.
Cardholders should be aware that once the promotional period is over, the remaining balance will begin to accumulate interest. This interest will be at the general purchase APR rate.
Mile Multipliers
Another enticing benefit is an offer of credit card mile multipliers.
General Purchase Points/Miles Multipliers
Certain credit cards will offer 2x, 3x, or even 4x miles/points rewards on all purchases made with the credit card. Sometimes this offer is only for a specific period of time. 
Specific Purchase Points/Miles Multipliers
Credit cards often have a lower multiplier (2x) for general categories (e.g. spending) and higher multipliers (3x or 4x) for specific categories (e.g. groceries or restaurants). Check the credit card details of any cards you are considering to see the specifics of these offers. 
Credit Card Miles ≠ Airline Frequent Flier Miles
Because both Credit Card Miles and Airline Frequent Flier Miles are accumulated by traveling, people often confuse the two.  
Specific Airline Frequent Flier Miles are generated by flying that airline or using a credit card specifically branded with that airline. Generally, they can only be redeemed with that airline or specific partners. Learn more about some of the top airline cards and what they have to offer.
Generic Credit Card 'Miles' are generated whenever you use your travel credit card and can be redeemed using a much larger range of options. You can see some examples of these in our rewards cards post.
Cash Back
Another major category of rewards is cash-back incentives. Cashback is exactly what it sounds like. A credit card returns you a certain percentage of your spending as a cash bonus.
Generally, a credit card either offers you miles/points or cash back, not both. Learn more about some of the best cash-back credit cards.
Flat-Rate Cash Back
The information for the Citi® Double Cash Card has been collected independently by Johnny Jet. The card details on this page have not been reviewed or provided by the card issuer.
As with the mileage/points multipliers, there are different systems of cash back. Some credit cards offer you a fixed-rate cash return on all purchases, regardless of what you spent the money on. These are generally preferred by spenders who don't want to take an active role in monitoring and maximizing their rewards.
An example of this would be the Citi® Double Cash Card. Cardholders earn 2% on every purchase. They get an unlimited 1% cash back on purchases plus an additional 1% when they pay for those purchases. If they want to earn 2% cash back, they must pay at least the minimum balance due on time every month.
Tiered Bonuses
Other credit cards return different percentages for different types of spending. For example, purchases at restaurants might return you $2 for every $100 spent while groceries return $3 per $100. The Capital One Savor Cash Rewards Credit Card is an example of a great card for dining. Cardholders earn an unlimited 4% cash back on dining, select streaming services, and entertainment. 
This type of reward system can ultimately be more profitable and is preferred by members who want to 'play the game'. With any type of cash-back system, the funds are issued to the member directly and can be used however the cardholder desires. They can opt to pay down the credit card balance or make further purchases.
The information for the Capital One Savor Cash Rewards Credit Card has been collected independently by Johnny Jet. The card details on this page have not been reviewed or provided by the card issuer.
Which is Better: Cash Back vs. Points/Miles
Cash-back

rewards are generally lower. Since they are cash, they are not limited in how you ultimately use them.

Points/Miles

generally give you more for your money but they are limited in how you can use them.
The superiority of one system over the other depends entirely on the user. Cards that generate points/miles take additional work and more purchasing savvy. But, they can be more rewarding if used properly.
Travel Perks
While rewards like cash back benefit all users of a travel credit card, other perks have a lot more appeal for members who actually travel a lot. These travel perks can vary widely, often depending on which airlines and other institutions the credit card has partnered with.
Incidental Credit
Incidental credit refers to benefits such as Free Checked Bags that save you money on certain kinds of ancillary services. Compare your travel habits to the benefits offered by the card to decide if these will save you money or improve your travel experience.
Luxuries
Other perks such as access to Centurion Lounge or credit toward fees for Global Entry or Priority Pass can decrease your stress or increase your enjoyment when traveling. However, unless you were already paying for these services, these perks may not save you money.
Insurance
Some of the top travel cards offer to cover common premiums, such as insurance. This allows you to make a last-minute flight change or to have full collision coverage for your rental car.
Popular Travel Credit Cards
Capital One Venture Rewards Credit Card

Chase Sapphire Preferred® Card

American Express® Gold Card

Intro Offer

75k miles*
60,000 points**
60,000 Membership Rewards points***

Mile/Point Multiplier

2x miles on purchases; earn 5x miles on hotels and rental cars

booked through Capital One Travel. 

5x points on travel purchased through Chase Ultimate Rewards®, 3x points on dining, and 2x points on all other travel purchases

It earns 4X Membership Rewards® Points at Restaurants, plus takeout and delivery in the U.S., and earns 4X Membership Rewards® Points at U.S. supermarkets (on up to $25,000 per calendar year in purchases, then 1X). Plus, earn 3X Membership Rewards® Points on flights booked directly with airlines or on amextravel.com.

Additional Perks

$100 fee credit for Global Entry or TSA PreCheck
25% more value through the Chase Ultimate Rewards travel portal
Get a $100 experience credit with a minimum two-night stay when you book The Hotel Collection through American Express Travel. Experience credit varies by property.

Credit Required

Good (700 – 750)
Good (700 – 750)
Excellent (750+)
* earn 75,000 miles after spending $4,000 on purchases in the first 3 months (annual fee $95)
** After spending $4,000 on purchases in the first 3 months of account opening (annual fee $95)
*** after spending $6,000 on eligible purchases in the first 6 months of account opening (annual fee $250 (See Rates & Fees))
In Closing: YMMV
For those of you not fully fluent in Reddit acronyms, YMMV stands for 'Your Mileage May Vary'. While the content of the article makes this a wonderfully convenient pun, the actual meaning is much more general.  Reddit authors use this expression as a disclaimer meaning: 'What works for me may not work for you'.
This is a perfect closing for an article on Reddit's best travel credit cards. There are lots of options out there. While some are stronger candidates than others, the real 'best card' comes down to the travel patterns, spending habits, and preferences of the individual.  
For rates and fees of The American Express® Gold Card, please click here.
Links: