This post contains references to products from one or more of our advertisers. We may receive compensation when you click on links to those products. For an explanation of our Advertising Disclosure, visit this page.
Growing up in Connecticut with Italian grandparents, we spent practically every Sunday at my Dad's parents house after attending church. My grandmother was amazing, welcomed everyone and her gravy was delicious. I was very fortunate to grow up having these fun-filled Sundays that entailed eating good food and playing with many of my 18 cousins. I could've done without the rabbit cacciatore but that's another story.
Unfortunately, I never learned my grandmother's marinara recipe and although my siblings have it I just don't have the time or patience to make it. As you can tell, I'm not a big cook. So instead, I spend a little extra on buying the best pasta sauce there is … Rao's.
Rao's is a legendary New York restaurant that later expanded to Vegas and L.A. and used to sell their expensive sauce in the Tri-State area. But about a decade ago, they expanded and started selling their sauces nationwide. It's now in most supermarkets and at Target. Whenever it goes on sale, I buy it by the case. It's so good it's been declared by many as the best jarred pasta sauce. Check out this Bon Appetit article extolling its virtues.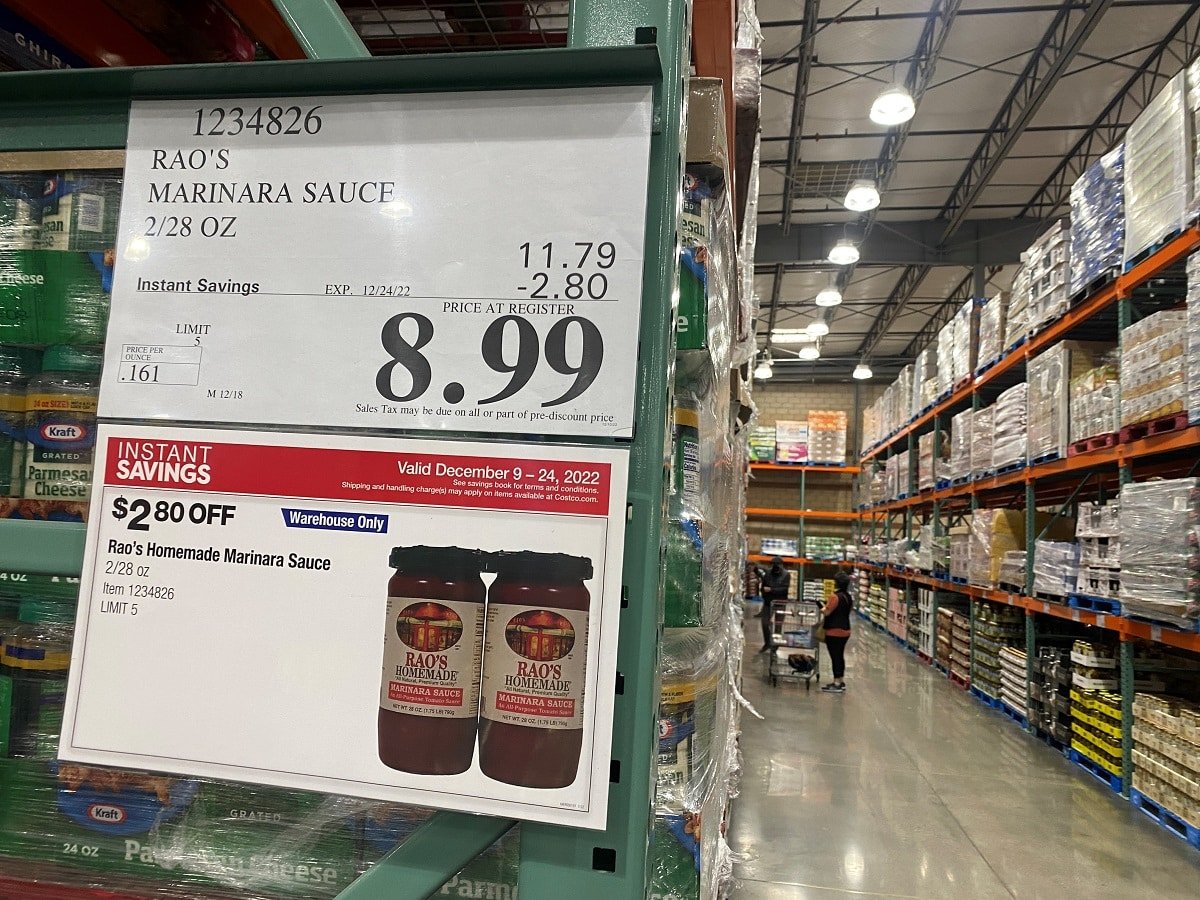 If you love Rao's too or if you're looking for a great marinara sauce to try, then you'll appreciate knowing that it's currently on sale. Although you can't buy a case of them, Costco has them through December 24 for only $8.99 for TWO 28oz jars which is about a third of the price of grocery stores. Note: There's limit 5 but the cashier said you can just walk out and walk back in and buy five more but you have to go to a different cashier line.

I'm not sure if my grandmother used Rao's on occasion when she was too tired or not feeling well because their sauce sure is close to hers. So if you're a Costco member and you like Italian food, I highly suggest you pick up some up. While you're at it, you might as well make my roasted peppers. Now this is easy — even for me to cook — and so delicious. The perfect complement to your pasta.
You can also buy Rao's on Amazon but not at the same price.