Our gracious hosts put us up at the Omni Fort Worth Hotel, which is arguably one of the nicest hotels in the heart of downtown Fort Worth. It's right across the street from the Convention Center so it's a popular business hotel. There are 614 guest rooms so the lobby can get crazy when conventions are in town.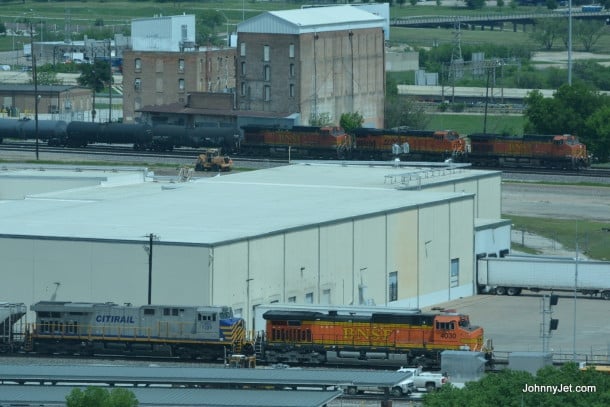 The rooms all feature a touch of Texas as well as natural linens, plush bedding with saddle blanket throws and stitched pillows. The hotel doors could use a sweep to block out hallway noise and the windows aren't that soundproof so you can hear trains and motorcycles going by. But if you are a light sleeper, they offer white noise machines. I didn't need it.
The hotel staff is friendly, especially the morning operator who couldn't have been nicer over the phone. She sent up toothpaste within three minutes and then called back to make sure it was delivered.
There's a Starbucks in the hotel lobby and a solid restaurant with a great breakfast buffet for $19. You have to love that the maids come twice a day and drop off two bottles of water each time.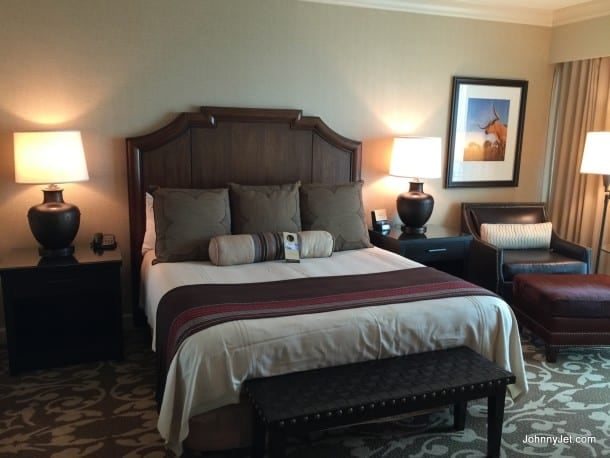 In my notes I wrote that the bed pillows are just okay but doing my research, I see that the Omni offers guests a choice of three types of pillows. Maybe I should do my research before checking out.