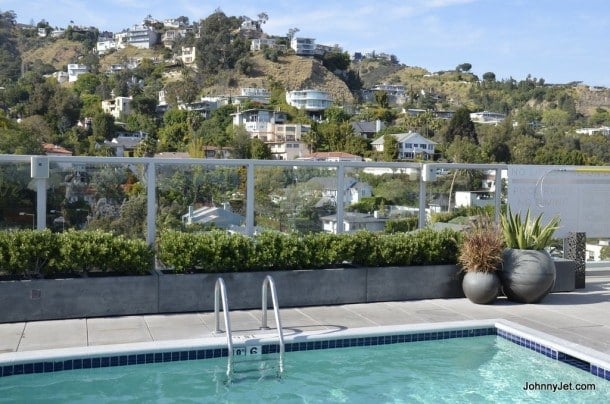 Now in its fourth year, Hotel Week NYC, is expanding to Los Angeles. Hotel Week LA. has 16 hotels signed up to participate in its West Coast debut, scheduled for Nov. 29-Dec. 14, 2014.
Hotel Week offers weeklong discounts at fine hotels, many of which typcially charge upwards of $500 per night. For this limited time, guests receive special rates at participating hotels and can book rooms for $100, $200 or $300 per night.
More than 25 of Manhattan's hotels have participated in Hotel Week to date, including the Viceroy New York, The Surrey and The Marmara Park Avenue. Next year's NYC dates are Jan. 3-18, 2015.
Hotel Week NYC was created by hotel publicist Nancy J. Friedman in 2010 to address the occupancy dip most hotels experience before and after the holiday season and her office just confirmed the following hotels for the year's Hotel Week's:
NEW YORK CITY HOTELS
REGION
RATE*
HOW TO BOOK
Gansevoort Meatpacking
Meatpacking
 $200
Book online with promo code HWP or call +1 212-206-6700 and mention Hotel Week
Gansevoort Park Avenue
Gramercy, NoMad
 $200
Book online with promo code HWP or call +1 877-830-9889 and mention Hotel Week
Viceroy New York
Midtown
 $300
Book online with promo code HW2015 or call +1 855-647-1619 and mention Hotel Week
The Surrey
Upper East Side
 $300
Book online with promo code HTWEEK or call +1 877-626-0174 and mention Hotel Week
The Marmara Park Avenue
NoMad, Murray Hill
 $300
Book online with promo code HotelWeek or call +1 212-427-3100 and mention Hotel Week
The Marmara Manhattan
Upper East Side
 $200
Book online with promo code HotelWeek or call +1 212-427-3100 and mention Hotel Week
The Jade Hotel
Greenwich Village
$200
Call +1 212-375-1300 and mention Hotel Week
Hotel Hugo
SoHo
$200
Book online with promo code HOWK or call +1 917-409-2584 and mention Hotel Week
Cosmopolitan Hotel – Tribeca
Tribeca
 $100
Book online with promo code HOTELWEEK or call +1 888-895-9400 and mention Hotel Week
Hotel Belleclaire
Upper West Side
 $100
Book online with promo code HOTELWEEK or call +1 877-468-3522 and mention Hotel Week
Marrakech Hotel on Broadway
Upper West Side
 $100
Book online with promo code Hweek15 or call +1 212-222-2954 and mention Hotel Week
Pod 39 Hotel
Midtown East, Murray Hill
 $100
Call +1 212-865-5700 and mention Hotel Week
Wolcott Hotel
NoMad
 $100
Book online or call +1 212-268-2900 and mention Hotel Week
Affinia Dumont
Midtown East
 $200
Book online with promo code HTWEEK or call +1 866-233-4642 and mention Hotel Week
Affinia Gardens
Upper East Side
 $200
Book online with promo code HTWEEK or call +1 866-233-4642 and mention Hotel Week
Affinia Manhattan
Chelsea
 $200
Book online with promo code HTWEEK or call +1 866-233-4642 and mention Hotel Week
Affinia Shelburne
Murray Hill
 $200
Book online with promo code HTWEEK or call +1 866-233-4642 and mention Hotel Week
Archer New York
Garment District, Midtown
 $200
Book online or call +1 855-695-6690 and mention Hotel Week
Broadway @ Times Square Hotel
Times Square
 $200
Call 1-800-567-7720 (toll free within US only) or +1 212-790-2710 and mention Hotel Week
Casablanca Hotel Times Square
Times Square
 $200
Book online or call +1 212-869-1212 and mention Hotel Week
Cassa Hotel & Residences
Times Square
 $200
Book online with promo code HW2015 or call +1 888-532-2772 and mention Hotel Week
Hotel Chandler
Flatiron
 $200
Book online with promo code HOTELWEEK or call +1 866-627-7847 and mention Hotel Week
Hotel Elysee
Midtown East
 $200
Book online with promo code HOTELWEEK or call +1 212-753-1066 and mention Hotel Week
Hotel Giraffe
NoMad
 $200
Book online with promo code HOTELWEEK or call +1 212-685-7700 and mention Hotel Week
Hotel Mela Times Square
Times Square
 $200
Book online with promo code HOTELWEEK or call +1 212-710-7000 and mention Hotel Week
La Quinta Inn & Suites Manhattan
Herald Square
 $200
Call 1-800-567-7720 (toll free within US only) or +1 212-790-2710 and mention Hotel Week
Library Hotel
Midtown East
 $200
Book online with promo code HOTELWEEK or call +1 212-983-4500 and mention Hotel Week
nyma, the new york manhattan hotel
Herald Square
 $200
Call 1-800-567-7720 (toll free within US only) or +1 212-790-2710 and mention Hotel Week
Ramada New York Eastside
Murray Hill
 $200
Call 1-800-567-7720 (toll free within US only) or +1 212-790-2710 and mention Hotel Week
Sanctuary Hotel NYC
Times Square, Theater District
 $200
Book online or call +1 212-234-7000 and mention Hotel Week
The Hotel @ Times Square
Times Square
 $200
Call 1-800-567-7720 (toll free within US only) or +1 212-790-2710 and mention Hotel Week
The Lexington New York City
Midtown Eastside
 $200
Book online or call +1 800-223-4932 and mention Hotel Week
| | | | |
| --- | --- | --- | --- |
| LOS ANGELES HOTELS | REGION | RATE* | HOW TO BOOK |
| SIXTY Beverly Hills | Beverly Hills |  $200 | Book online with promo code HotelWeek or call +1 800-441-5050 and mention Hotel Week |
| Andaz West Hollywood | West Hollywood |  $200 | Book online with promo code HTLWK or call +1 323-656-1234 and mention Hotel Week |
| Avalon Hotel Beverly Hills | Beverly Hills |  $200 | Book online with promo code Hotel Week or call +1 800-670-6183 and mention Hotel Week |
| Hotel Erwin | Venice Beach |  $200 | Book online with promo code HWEEK or call +1 310-452-1111 and mention Hotel Week |
| Hotel Palomar Los Angeles – Westwood, a Kimpton Hotel | Westwood |  $200 | Book online with promo code LAHW or call +1 800-472-8556 and mention Hotel Week |
| The Hotel Wilshire – a Kimpton Hotel | Miracle Mile (next to Museum Row & Beverly Hills) |  $200 | Book online with promo code LAHW or call +1 866-650-2154 and mention Hotel Week |
| Le Meridien Delfina Santa Monica | Santa Monica |  $200 | Book online with promo code HTLWKLA or call +1 888-627-8532 and mention Hotel Week |
| The Redbury @ Hollywood & Vine | Hollywood |  $200 | Book online with promo code HWLA or call +1 877-962-1717 and mention Hotel Week |
| Huntley Santa Monica Beach | Santa Monica |  $300 | Book online or call +1 888-532-5155 and mention Hotel Week |
| Loews Santa Monica Beach Hotel | Santa Monica |  $300 | Book online with promo code EVENT or call +1 800-235-6397 and mention Hotel Week |
| Mr. C Beverly Hills | Los Angeles |  $300 | Book online or call +1 310 277 2800 and mention Hotel Week |
| The London West Hollywood | West Hollywood, Beverly Hills |  $300 | Book online or call +1 866-282-4560 and mention Hotel Week |
| Luxe City Center Hotel | Downtown Los Angeles |  $200 | Book online with promo code HWLA or call +1 213-748-1291 and mention Hotel Week |
| The LINE Hotel | Downtown/Mid-Wilshire/Koreatown |  $200 | Book online with promo code HWLA or call +1 213-381-7411 and mention Hotel Week |
| Hyatt Regency Century Plaza | Century City |  $200 | Book online with promo code HTLWK or call +1 800-228-1234 and mention Hotel Week |
| Hollywood Roosevelt Hotel | Hollywood |  $200 | Book online with promo code HWLA or call +1 800-950-7667 |