Recently, I wrote about notorious European travel scams. As I mentioned in that article, it's important to remember that those scams and others like them don't just happen in Europe. They take place all over the world, including here in the United States of America. RELATED:  Don't Fall For the Falling Lady Scam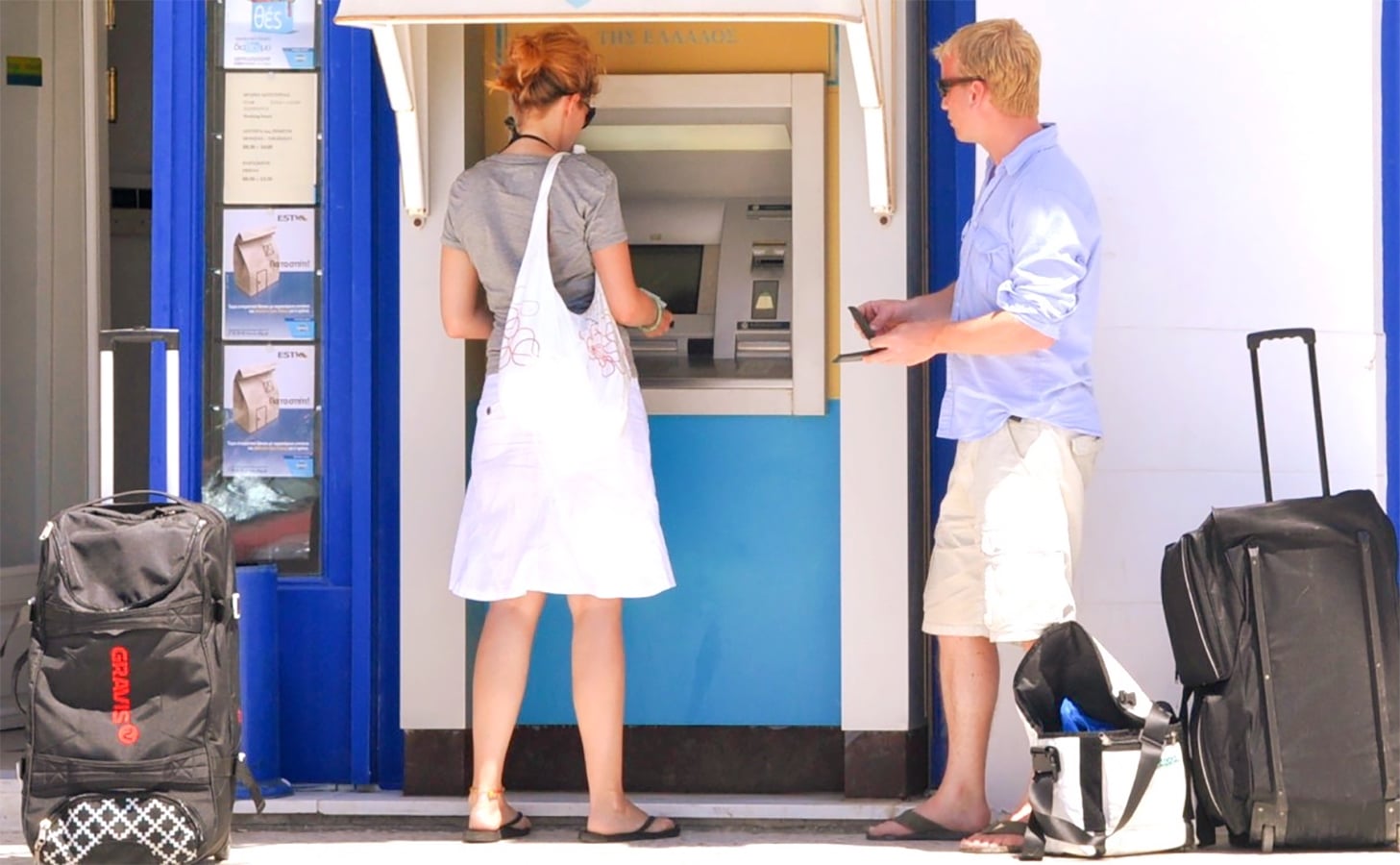 The newest distraction scam targets seniors and according to NBC News New York (video embedded below), the target gets duped by what initially seems to be an act of kindness from a stranger. Here's how it works: "The targeted victim will go into an ATM vestibule and insert their bank card. After entering their PIN, a stranger will come up behind them and place a couple of dollar bills [or twenties] on the ground. The scammer will then tap them on the shoulder, informing them that they seemingly dropped some cash."
When the victim bends down to pick up the cash, the scammer reaches into the ATM and switches the bank card with a dummy card. They will then take off with that card and use it at other places.
According to Brian Eng, NYPD Deputy Inspector, the teams, usually made up of 2-4 people and a mix of both men and women, are traveling to the city from other parts of the country and the world just to target the elderly. He says they're "highly organized and highly coordinated." Eng added, "They're well-oiled like a NASCAR team. They communicate via headphones or Bluetooth devices with phones. They know exactly what their role is … the distractor or card swapper or the spotter because they need the victim's PIN numbers."

And don't think this happens just in New York; the NYPD warns that some of these groups travel all over the world. Here are the NYPD ATM tips that you can share with your loved ones:
-Be aware of suspicious people near the entrance.
-Use well-lit, well-populated ATM's.
-Avoid ATM's that have unlocked doors or are directly out on the street.
-Block a bystander's view when doing your transaction.
-Use mirrors, positioned at the ATM, to see behind you.
-Put your money away and take your card and receipt before exiting an ATM.
-Your card is exclusively for your entry only.
-Make sure the door closes behind you.
-Immediately report a theft or suspicious activity by calling 911.
I always put my hand over the keypad to block anyone's view when I'm at an ATM or even when using a gas pump and the device asks for my zip code. It doesn't matter if anyone is around or not since they could have cameras or card skimmers set up. Here's what a card skimmer looks like, spotted by an American tourist and security software expert while traveling around Europe.
FYI: They aren't just doing this in NYC or at banks. Something similar just happened in a Southern California grocery store parking lot. Per NextDoor: "Beware of scammers! My 91 year old dad was in the Vons parking lot when a young couple approached him. They didn't speak much English and pointed to a $10 bill on the ground. They told him that it may be his and that he should check his wallet. Fortunately, my dad wasn't buying their story and he told them to pick up the money and give it to the homeless guy in front of the store. Please spread the word about this scam. Young couple in their 20s-30s, both dark hair, light skin, didn't speak English. I think they are targeting seniors. I'll be notifying Vons about this incident as well."
More Scams to Watch Out For

Want more travel news, tips and deals? Sign up to Johnny Jet's free newsletter and check out these popular posts: The Travel Gadget Flight Attendants Never Leave Home Without and 12 Ways to Save Money on Baggage Fees. Follow Johnny Jet on MSN, Facebook, Instagram, Pinterest, and YouTube for all of my travel posts.