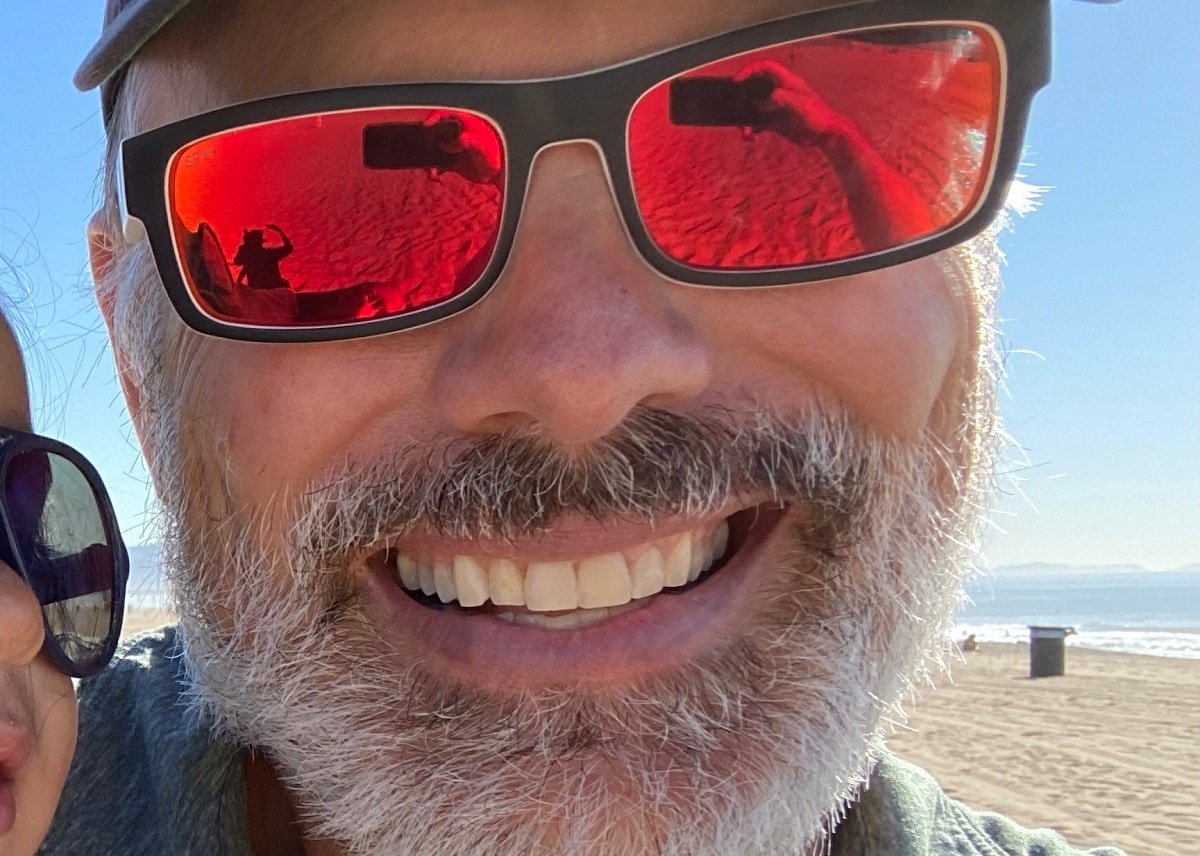 This post contains references to products from one or more of our advertisers. We may receive compensation when you click on links to those products. For an explanation of our Advertising Disclosure, visit this page.
I posted a pic of me on the beach with my new Santa beard and sunglasses Tuesday on Instagram and my personal Facebook page and I had some friends (and family) ask me who makes them. I'm sorry I didn't write about them sooner but they're my new favorite. Full disclosure: SPY+ sent me the Discord 5050 sunglasses ($120).
SPY+ is known for making incredible goggles for skiing and snowboarding but they've gotten into the sunglass market and are must be killing it. They have a whole slew of designs but I love these stylishly, low profile semi-rimless frame with mirrored lenses and "HD+ lens tech and Trident polarization." They "block over 99% of surface glare and is layered and sealed within SPY's lenses to prevent scratching, delaminating, and hazing of your polarized filter." If you're into the technical details (I'm not) the frame measures 58-18-145 and are available either on their website or Amazon.com.