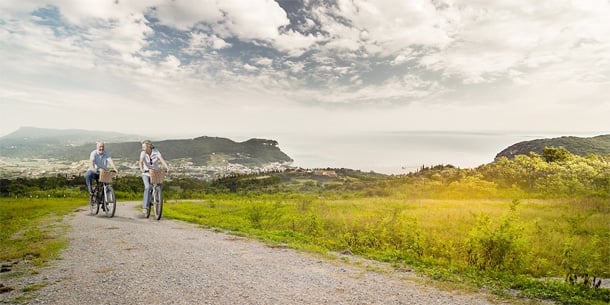 Ah, vacations! Is there anything better? Have you ever caught yourself daydreaming about being anywhere but at work or imagined yourself on a beach sipping an umbrella drink instead of focusing on the task at hand? I think we've all been there.  Whether you love your job or hate it, let's face it: Everyone loves taking a vacation. But would you be surprised to know that according to the US Travel Association, 429 million vacation days were left on the table last year? I certainly was! If vacation days are so coveted, then why aren't we taking them?
Now, you might think: But hey, Johnny Jet – YOU travel for a living. And while that is true, none of it is vacation. In fact, I can't remember the last time I took an actual vacation. Ever since I started my business back in 1999, I have worked seven days a week, working tirelessly to get my company off the ground. That's what happens when you're self-employed. Sure, I'm my own boss – but I really know how to crack the whip! So while I travel frequently, something I'm enormously grateful for, I rarely, if ever, actually take a vacation where I unplug and forget about my job. And according the US Travel Association's survey, I'm not alone.
As a follow up to the US Travel Association's survey, MasterCard conducted their own study to find out just why so many precious vacation days are going unused. Turns out that at least a third of people would likely take another vacation in 2014 if they had benefits to offset the cost. But you might be surprised to learn that you actually do have rewards, benefits and travel perks associated with your credit card that you don't even know about. Their study indicates that 35% of rewards cardholders admit that they don't really know about the perks their credit cards offer.
To combat this, MasterCard has launched a new campaign: #OneMoreDay. The purpose: To encourage Americans to take that well-deserved break and take at least one more day of vacation.
This new travel-focused campaign is designed to start a movement on social media. Vacation-starved Americans are being called upon to pledge that they will take #OneMoreDay of vacation and to use it to do whatever matters most to them: travel, spend time with friends and family, explore their hometown or discover a new one … whatever it is that would most make a vacation day fulfilling.
So, how would YOU use your #OneMoreDay of vacation? Personally, I would opt for a warm day on in an overwater bungalow, looking out at a turquoise ocean, listening to the sound of the waves crashing and eating a shave ice with my wife (@NatalieDiScala). That's my idea of a perfect vacation day. What's yours?
If you're ready to take the challenge, make your pledge on Twitter, using the hashtag #OneMoreDay – then promise yourself that you'll take your hard-earned vacation day and do something memorable with it.
DID YOU KNOW?
-According to the study commissioned by MasterCard, this year only half of Americans have been on or are planning a vacation.
-World and World Elite MasterCard cardholders can enjoy concierge services by downloading the MasterCard Travel Concierge app, to get help planning their travels and to find exclusive offers.
-36% of American travelers who use card rewards programs typically save $500 or more per year.
For so many people, vacations are the stuff of dreams – something to work hard and save hard for. But perhaps your credit card offers travel perks you didn't even know about. So don't let those benefits go to waste – if you've earned them, use them and finally take that vacation you've always dreamed of. At the very least, take just #OneMoreDay and do something fun!
This is a sponsored post on behalf of MasterCard. I received compensation for this post, however all opinions stated are my own.