RELATED POSTS:
A Taste of the Arctic in Oslo | Remembering the Good 'Ol Days at Cafe Sorgenfri | Oslo's Famous Wooden Ships | Top 10 Reasons to Visit Oslo | A Snowy Reindeer Sleigh Ride | Chasing the Aurora Borealis | Our Polar Expedition: 4 Snowmobiles and the Possibility of Polar Bears | 7 Reasons to Love Rica Ishavshotel Tromsø | 12 Facts You Never Knew About Longyearbyen: The World's Northernmost City | A Lesson in Mushing |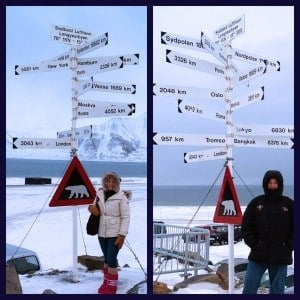 When traveling in the Arctic Circle in Finnish Lapland, I visited a wildlife refuge with the most natural polar bear habitat I had ever seen and I was hooked. One of the caretakers told me tales of seeing the King of the Arctic in the wild in and around Svalbard. I had honestly never heard of Svalbard, but my polar bear encounter at Ranua had left me wanting more.
After returning home from Finland in December, I just could not stop thinking about the possibility of seeing polar bears in the wild. As I researched, I learned that tourism to Svalbard had really only started in the 1990s and most tourists visit in the very short summer months from June to August.
The winter was intriguing. Svalbard seemed to have a lot to offer: ice caving beneath glaciers, snow scooter expeditions and dog sledding. Why not go experience the Arctic in all its winter glory?
Getting To Svalbard
Located at 78° north and midway between the northernmost shores of mainland Norway and the North Pole, Svalbard is considered to be one of the most remote destinations in the world. The only regularly schedule travel service to Svalbard is by air. SAS generally operates one flight daily from Tromsø or one flight daily from Oslo via Tromsø.
We would travel over 2300 miles from our home in Venice, Italy to the high Arctic.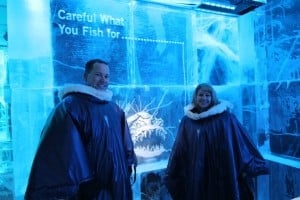 Oslo
Since we would first need to travel to Oslo, we decided we would spend a few days experiencing Norway's capital. Here he would get a taste of the Arctic with a visit to the ICEBAR Oslo and learn the history of the Polar explorers at the Fram Museum.
Tromsø
We had to pass through Tromsø on our way to and from the high Arctic. Tromsø is deemed thebest place on earth to see the Aurora Borealis, so we spent a few days here chasing it. We also discovered why Tromsø is called the Paris of the North and all that this cosmopolitan city has to offer.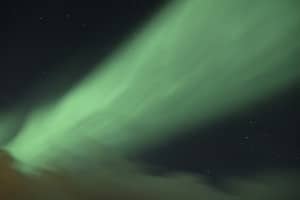 Svalbard
Svalbard would bring us up close with what is referred to as the last great wilderness, as Svalbard is pristine and mostly untouched. There are only three settlements on Svalbard: the northernmost city in the world, Longyearbyen, with a population of around 2,000; the Russian mining settlement, Barentsburg, with a population of around 600; and Ny-Ålesund, a settlement based entirely around Polar research, has a population of just 35 in winter.
Come along on our journey to the Arctic as we re-tell tales of our unforgettable adventure and see why we think winter is the best time to visit!
RELATED (COMING SOON): Longyearbyen: The World's Northernmost City | 10 Musts When Visiting Tromsø
NOTE: This trip was sponsored by Visit Norway USA.