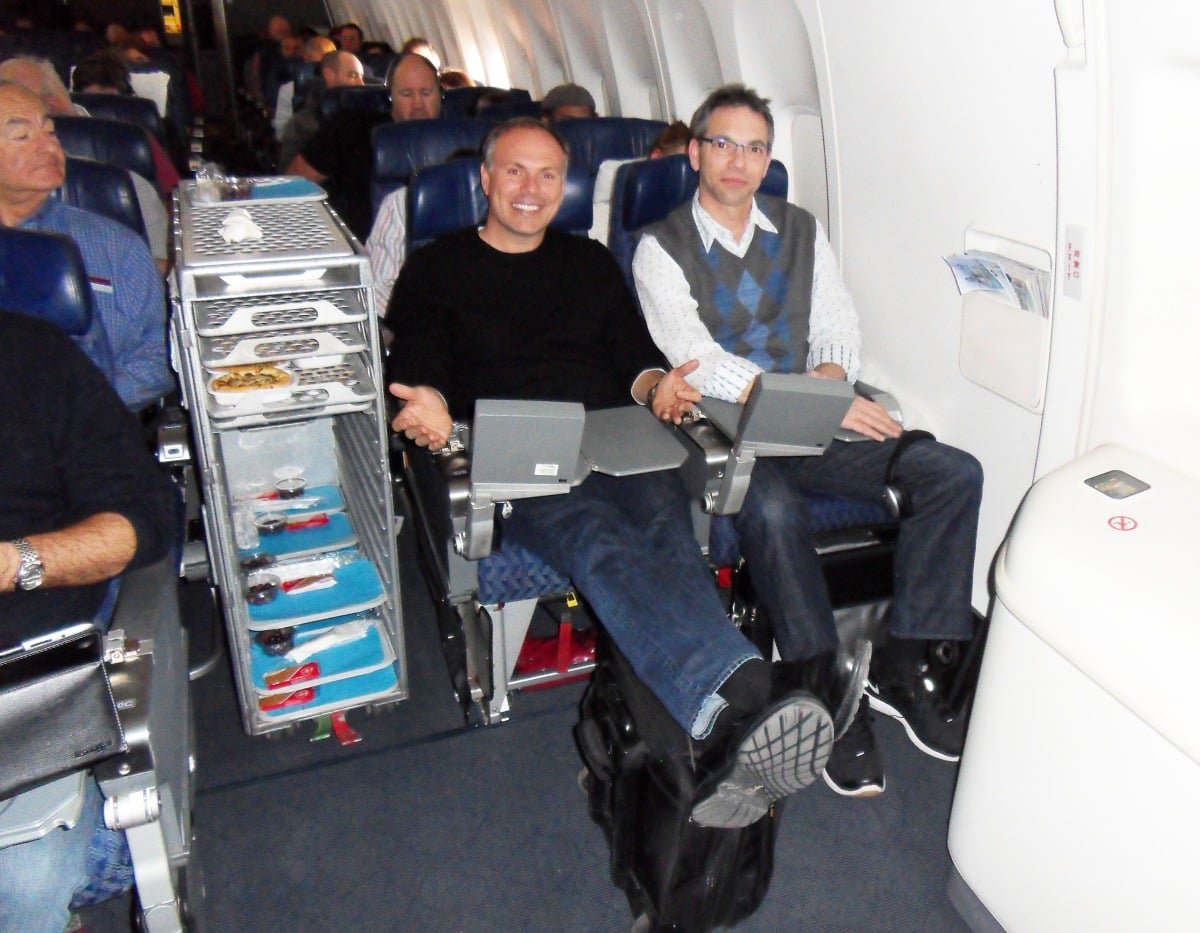 Frequent fliers who have grown accustomed to getting upgraded usually end up with a phobia I call econophobia. I'm one of them, especially when it comes to long-haul flights.
Econophobes will pull out all the tricks to try and get upgraded but as they sometimes learn, sitting in a comfy first-class seat isn't always in the cards. In fact, more often than not, the first/business class cabins are full, the fare rules on the ticket don't allow for upgrades or it's just too expensive.
Instead of begging or coming up with a lame excuse, the best thing to do is to secure the best seat in coach. Always do this as early as possible to reserve it. If you don't know what the top-rated seats are on a particular aircraft, then consult SeatGuru.com.
Arguably the best seats are always in the exit row since they have the most legroom. On some airlines and planes it might be the bulkhead so find out in advance.
If it's a night flight, I prefer the exit row window and if it's a day flight, I usually opt for the aisle. But one trick I've learned over the years to make my economy seat as comfortable as possible is to use my carry-on roller bag as a leg rest.
Of course, I have to wait until after takeoff but once at a cruising altitude, I take my bag down from the overhead bin, place a blanket or my sweatshirt on top of it and then lay my feet across so it's like a La-Z-Boy.
The photo above illustrates what I'm talking about, as I fly comfortably across the Atlantic on an American Airlines flight from London to Miami.
I would have been even more comfortable if I'd fully reclined but I didn't want to be cruel to the passenger behind me. Speaking of which, should you recline your seat at all? It's a hot topic – what do you think?