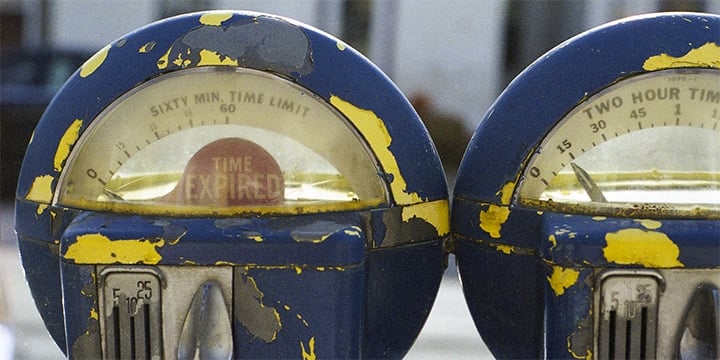 This week, we ventured out of our little bubble. It's weird: When I was traveling a lot, I would rarely leave our surrounding area where we live in L.A. and blame it on the fact that since I was never home, I had to stay in and get some work done. Now that I've been home for months, I've left the bubble even less. That's a real shame because there's so much to see and do in L.A. –  even during a once-in-a-century pandemic.
Well, that's slowly changing and on Tuesday, my wife arranged a family photo shoot (via a friend) for our annual Christmas card and she decided to do it at the art installation at the Urban Light art installation at the Los Angeles County Museum of Art (LACMA). It's a large-scale assemblage sculpture by Chris Burden. It's open 24 hours, was created in 2008 and consists of 202 restored street lamps from the 1920s and 1930s. Most of them once lit the streets of Southern California. Here's more.
Good to Know About LACMA: The museum is closed because of COVID-19 but when it does reopen here's how you can save on the cost of admission ($20 for L.A. adults and $25 for visitors): If you have an L.A. County ID, you can get into LACMA any time after 3 p.m. on weekdays for free. Another way is going on the second Tuesday of each month and all visitors get in free. There's a few more tricks including Bank of America debit or credit card holders get free entry the first full weekend of every month.
I totally digress but thought I would share some information to keep in mind for the future. I figured that since the museum was closed, parking would be either free or discounted. I know, what the heck was I thinking? I parked in their underground structure, where I was able to find a space right near the entrance. When's the last time that has happened? I knew I was in for a surprise when our photographer, who was five minutes late, walked in through the street entrance and not the parking lot stairs like us.
We were there for less than 45 minutes and it set me back a cool $16. Normally, it wouldn't bum me out so much but financially, these days are tough and when I pulled out, there was plenty of street parking. So I learned a couple of things:
1. Always look for street parking and read the signs carefully. Especially in Los Angeles, where you almost need a Master's degree since they try to trick you. For example, I (and half a dozen other people) once got an $85 parking ticket parking near In-N-Out at LAX. I ran in to grab lunch to-go and was instantly ticketed. Total set-up. Or the time I didn't curb my wheels in Manhattan Beach. Bam! $50.
2. Use parking websites and apps to price out parking costs before departing or pull over and do it before committing to a parking lot.
The websites and apps that I have used in the past are:
They're all simple to use. Just put in the location and a map will pop up with the different prices. Savings can be significant. Keep in mind most are only available for major cities.
–Spot Angels
–Park Whiz
–Way
–I Park It
–Park Chirp
PLUS: Check out this tip for finding cheap airport parking.
What are the parking apps and websites that you use?
RELATED: How to Find Cheap Airport Parking