If you're like me, you have either a bookcase or a box filled with old photos and albums. Most of them are probably from family vacations that you took decades ago or special holiday moments that you would love to share with your loved ones. You've probably also had scanning those photos, one by one, on a to-do list you stopped checking. Because who has time to hand-scan each one or peel back the cellophane and risk damaging your precious photographs?
If this sounds familiar, you'll love this! Download the Photomyne app, which lets you scan multiple photos in a single shot! What's even cooler is that the app will scan full photo album pages that have photos that aren't lined up. Photomyne reads and crops them automatically. It also allows you to edit the photos and add details like the title, the year, the location, and names. It also enhances the photos and removes the glare. It's photo magic! Check out this TikTok video below, which quickly demonstrates how it works.
RELATED: How to Take Better Photos With Your iPhone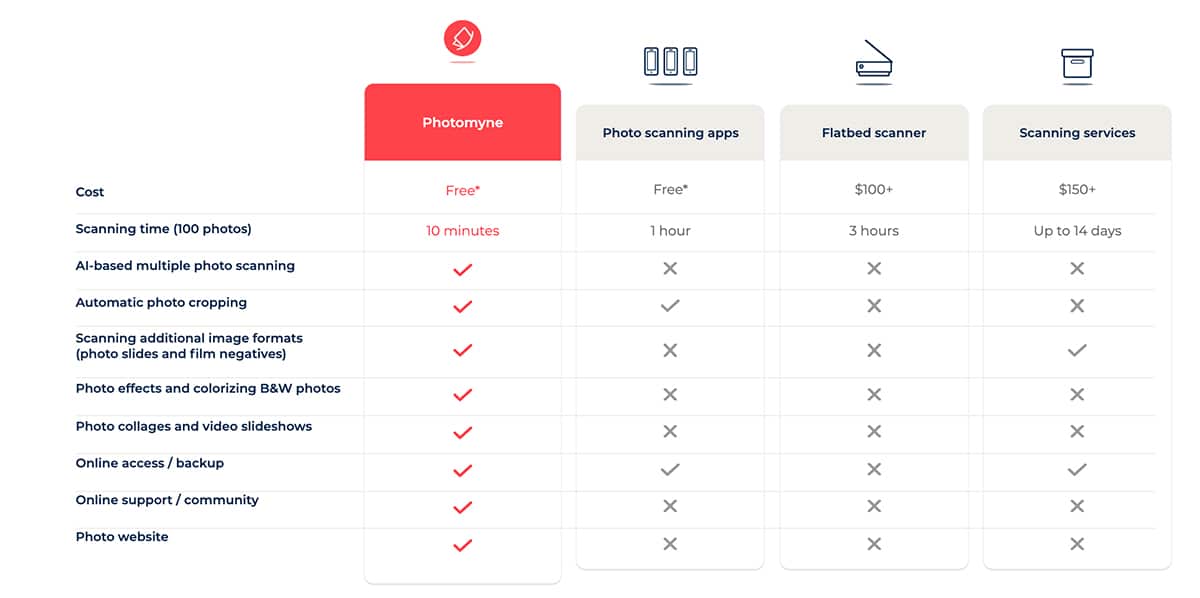 How Photomyne compares to other photo scanning options
Photomyne is free for Android users but costs $3.99 on iOS. If you are willing to buy their annual subscription ($11.99-$23.99), you can also have unlimited photo backup on their Photomyne Cloud, sync your account to multiple devices and access your photos online from your computer. It's a wonderful way to preserve and protect your family memories and history.