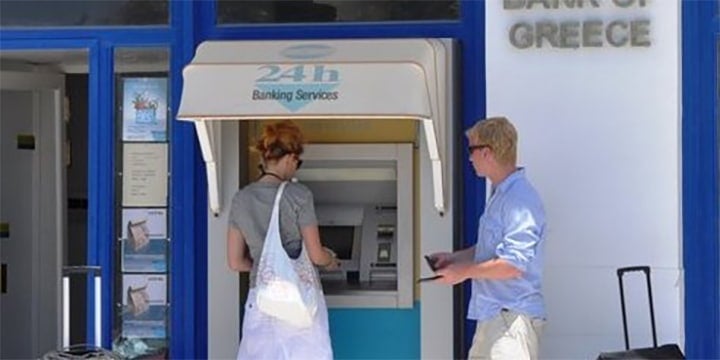 It's always smart to check with your bank to see if they have international partners so you can get the withdrawal fee waived (usually $5). For example, I use Bank of America and their foreign partners are:
–Barclays United Kingdom (England, Scotland, Wales, Northern Ireland, Jersey, Guernsey, and the Channel Islands)
–BNP Paribas (France)
–BNL D'Italia (Italy)
–Deutsche Bank (Germany and Spain)
–China Construction Bank (mainland China, excluding Hong Kong)
–UkrSibbank (Ukraine)
–TEB (Turkey)
–Scotiabank (Canada, Mexico, Peru, Chile, and the Caribbean countries: Anguilla, Antigua & Barbuda, the Bahamas, Barbados, British Virgin Islands, Cayman Islands, Dominica, Dominican Republic, Grenada, Jamaica, St. Maarten, Puerto Rico, Saint Kitts & Nevis, Saint Lucia, St. Vincent & the Grenadines, Trinidad & Tobago, Turks & Caicos, and the U.S. Virgin Islands)
–Westpac (Australia and New Zealand).
More: Here's the direct link to Bank of America's ATM finder for International ATM's click "Find International ATM Partners.
What's your best money-saving tip for international travel?
Save
Save