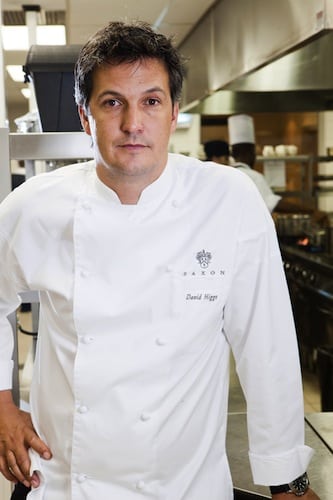 In the three months that I spent in Africa, I flew in, out of and through the Johannesburg, South Africa (or Joburg for short) airport eight times on South African Airways — to say I was familiar with the various terminals would be an understatement.
While I don't really enjoy spending time at the airport, Johannesburg has done an amazing job making sure that you can be thoroughly entertained whether you are on your way for a business meeting, en route to Cape Town or on your way to a safari.
You can check a bag and pay by the day on the lower level, purchase designer sweaters, pick up a prescription at the pharmacy, and buy all kinds of last minute gifts that you forgot to pick up on safari.  I was even able to locate climbing gear and dried mango for my climb up Kilimanjaro.
Regrettably, I only had the opportunity to leave the airport twice.  Once, to meet with a friend I met on safari, at Liliesleaf, which became a place of refuge for leaders and stalwarts of the liberation struggle.
During the dramatic raid on July 11, 1963, evidence was uncovered which unveiled how people like Nelson Mandela, Walter Sisulu and Denis Goldberg (the only white sentenced) planned to overthrow the apartheid regime.  The grounds of Liliesleaf are beautiful and filled with history, photographs and media and even a great place to have coffee or lunch during a long layover (taxis are best).
During my second visit outside of the airport, I had the pleasure of taking the efficient, clean and safe Gautrain, a few short minutes and a quick taxi ride to stay at The Saxon Boutique Hotel, Villas and Spa.  The Saxon is located in Sandton and is situated on six acres of lush gardens, has enormous outdoor pools, an expansive spa, a lively chic crowd and the rooms (or villas) are the most luxurious in the city.  But what really stood out to me were the history and the food.
In 1990, Nelson Mandela lived at the hotel writing his autobiography, Long Walk to Freedom. Much of the original artwork includes drawings of him.  You will see photographs and other art depicting notables who have frequented the hotel, from Oprah to Bill Clinton.  There is even a chandelier in the lobby that is meant to look like sperm– a sign of fertility.
David was born in Namibia, practiced in Cape Town and moved to Joburg to join the hotel where he has been busy recreating The Saxon's culinary concepts, including "warming up" the downstairs restaurant, set to reopen the 13th of November (name is soon-to-be announced).
His vision is to create a grill atmosphere to live up to South Africa's reputation as "a meat eating nation." Other bistro dishes will include more casual fare such as crawfish cocktail, nochi with sugared olives or steak with all the classic accompaniments (approximately 190-230 rand per main course).
But in order to make the main restaurant more approachable, he needed to separate the fine dining concept; soon The Saxon will be unveiling a new fine dining restaurant called Five Hundred which will showcase South African products like spring bok (a smaller antelope) with corn custard, pancetta, a poached radish and quince gelee.
Five Hundred will be open for dinner only and offer only 4 or 6 course options (price per person, excluding wine is approximately 1000 rand per person).  Each dining venue will have their own staffs and kitchens to accommodate guests.
David's even redeveloping the spa menu.  The concept is raw and will have a color theme (red, green or orange).  For example, the red menu will be raw tuna, watermelon and strawberries, while the green will be salad and sushi.  Each will be smaller, lighter and easier eating.  Guests of the hotel can order the spa menu anywhere throughout the hotel.
Q&A with Executive Chef, David Higgs
I shared with David that the owner of SmartFlyer in New York City, Michael Holtz, mentioned that The Saxon is: "Not only the most sophisticated city hotel in Africa, but has the biggest grapefruits I have even seen at the breakfast buffet."
David:  (Laugh).  Yes, Michael recently stayed with us.  I come from a farming community, and our farmers invest a lot in their methods.  You must understand that we have delicious produce, great soil and advanced farming methods.  Just the fertility of soil alone results in the beautiful color, the taste and size of our grapefruits.
Michaela:  What has been your greatest challenge moving from the restaurant scene to a hotel?
David: The diversity of all the menus and making sure that we can consistently accommodate any guests needs.  People come to a restaurant for a menu, but when regulars come to a hotel, or guests eat there multiple days per week, sometimes they just want basic things, like scrambled eggs.  It was imperative to move the finer dining out so we could focus on what the guests were requesting on a day-to-day in the main restaurant.
Michaela: Is The Saxon attracting a local crowd?
David:  Absolutely.  We are active on social media to attract the locals to the lobby and our venues.  Especially in Joburg, there is a real lack of fine dining, so Five Hundred will be a great place for locals to dress up and come out.  There are only two or three other fine dining restaurants in Joburg which are always full, so there is definitely a market.
I've been cooking in South Africa for 22 years, and locals have begun to trust me.  I have a really good relationship with my clients and my food is real and consistent.   South Africa is too small for the celebrity chefs, because there are very few in our population that can afford to eat out.  I need to be able to connect with my customers during my meal.
Michaela:  Is farm to table a trend in Joburg?
David:  South Africa has incredible produce and The Saxon do support sustainable farming.  We have people collecting wild mushrooms, figs and guava, but the access to the produce isn't always consistent and it's expensive.  But it is certainly a trend that was slower to make it's way to South Africa, but present.
Michaela:  How would you define your signature style?
David: I have always said that my style is a contemporary version of the classics– there is a modern twist and I use beautiful local product.  Sure, I bring in caviar from overseas, but The Saxon's global guests demand that.
Michaela: What is the quirkiest dish you will feature on your menus?
David: The menu will always evolve– I will change it every three months.  Baobab fruits (from the South African Baobab Tree) could be used as a dessert or with a piece of poultry or paired with foie gras would be nice.  We have a water lily only on the western cape, called, Water Bolmmetjies (Afrikans), which would be lovely with octopus.  From a meat point of view, perhaps guinea fowl and crocodile is interesting.
Michaela:  What does it mean to you to be connected to such a signature, iconic property like The Saxon?
David:  There are so many things over the past 20-30 years.  The Saxon was such a part of the struggle (reform) and I am honored to somehow be a part of this iconic hotel.  I grew up during the apartheid and to see the transformation, that this is the place where Nelson Mandela edited his book is something special to share with my guests.
More Info: