When I booked my return ticket back to LAX a while back, I didn't know that my dad would be living in Florida so I arranged to leave right after the Seatrade conference. When I found out he was there, I extended my stay and bought a new return ticket ($270). The original ticket was only $170 and the change fee was $200, so I didn't even bother canceling. Instead, I monitored AA.com to see what my chances of getting upgraded were so I could use that information on my rebooked flight. FYI: This month American has been flying plush 777-200s MIA-LAX in addition to its cramped A321 and 737s. What's great about the 777 is that it has lie-flat seats in first class (photo above) and a new Premium Economy class (photo below) with seats that are way better than their first class seats on most domestic aircrafts.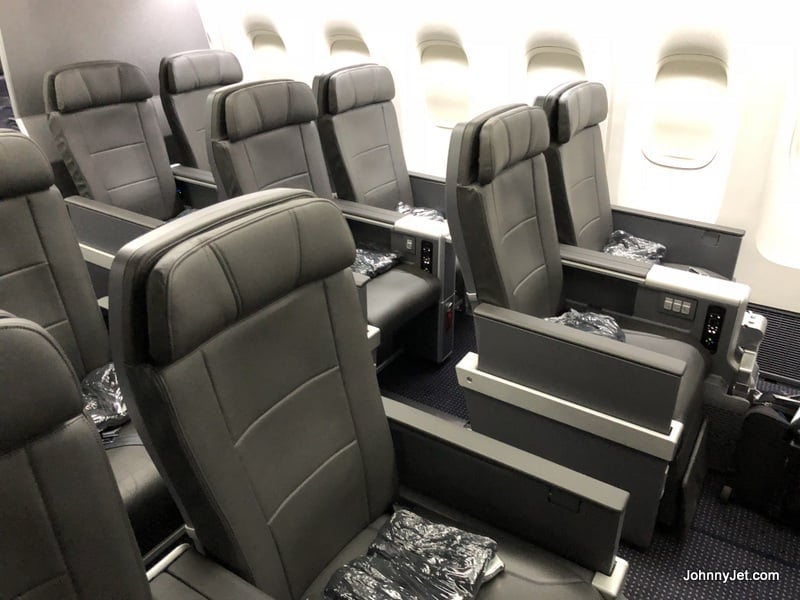 I was able to secure a seat in Premium Economy on both flights. Since I'm Executive Platinum (I fly over 100,000 miles a year on AA) I get Premium Economy for free plus the chance of getting a free upgrade to first on domestic flights. I checked in for my original flight and I was number 15 for an upgrade, which meant there was no way I was going to clear since the cabin was sold out.
So when I flew back two days later (it cost $270) I put in a systemwide upgrade (Executive Platinum's get four one-way systemwide upgrades a year) that can be used on any flight if space is available. Ideally you want to use a "systemwide" on a long-haul international flight, but since I didn't use any of mine last year I thought I would treat myself to a lie-flat seat. I also wanted to see if using one would improve my upgrade chances. It did. Four hours before the flight is when AA allows passengers to see the upgrade list—and when that time came, I was number one. It helped that I was flying on a Saturday evening, which meant not a lot of business travelers were flying.
When I checked in at the airport the agent asked me if I really wanted to use a system-wide for such a short flight (5.5 hours). Not really, I told him. I asked how many seats were open in first and how many Executive Platinum flyers were on the upgrade list. There were three seats and four Executive Platinums but he didn't know where I would fall since the order is determined by how much you spend a year on AA. I told him to pull the systemwide and would try my luck. I fell to number three, which wasn't bad since there were three seats open.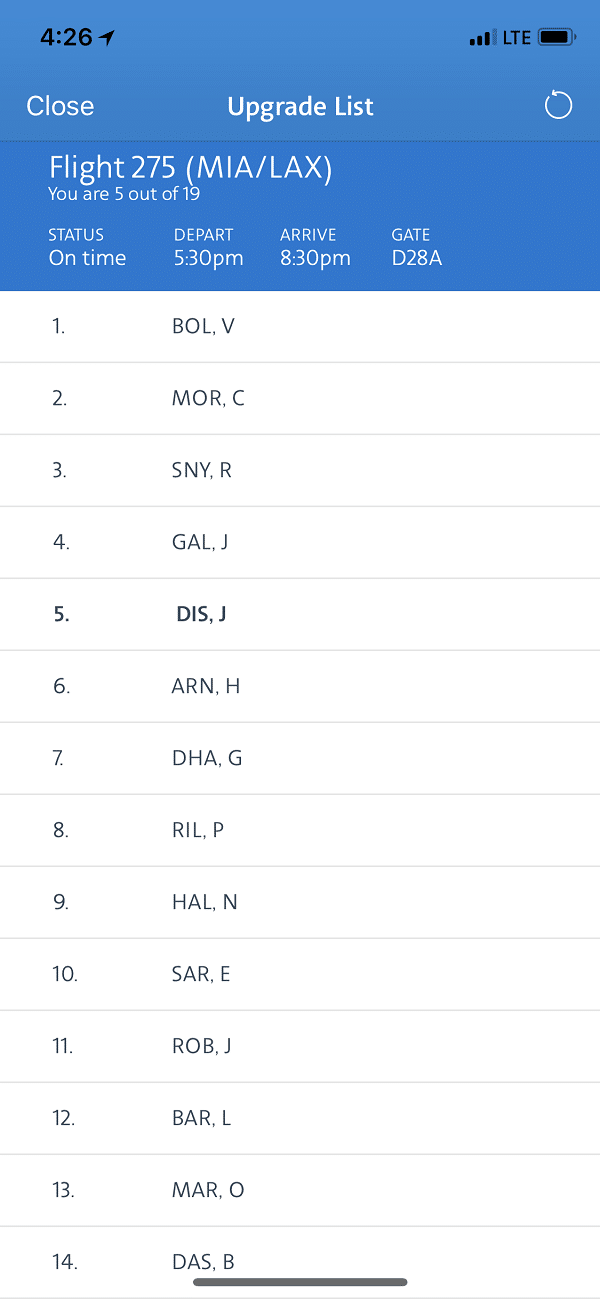 After I went through security, I went to the Centurion Lounge to get some good food (you can get in for free using your American Express Platinum Card) and then to the American Admirals Club (I get in using the Citi/AAdvantage Executive World Elite Card). In the Admirals Club, there are more available seats and AA reservation agents to check on flights. The agent there told me I was now number five on the list for an upgrade with three seats still open.
That meant it wasn't going to happen, so I asked him to put in one of my systemwides. He told me it wouldn't make a difference, but I knew better. After a few minutes of his typing, I was back at number one (always double check using the AA app). I made my way to the gate and sure enough my upgrade cleared. A guy came up to me and asked if I was some kind of VIP because he'd just been bumped from the top of the list. I said no, but I didn't have the heart to tell him that I'd used the nuclear option of using a system-wide. He got upgraded, too, but only three people cleared.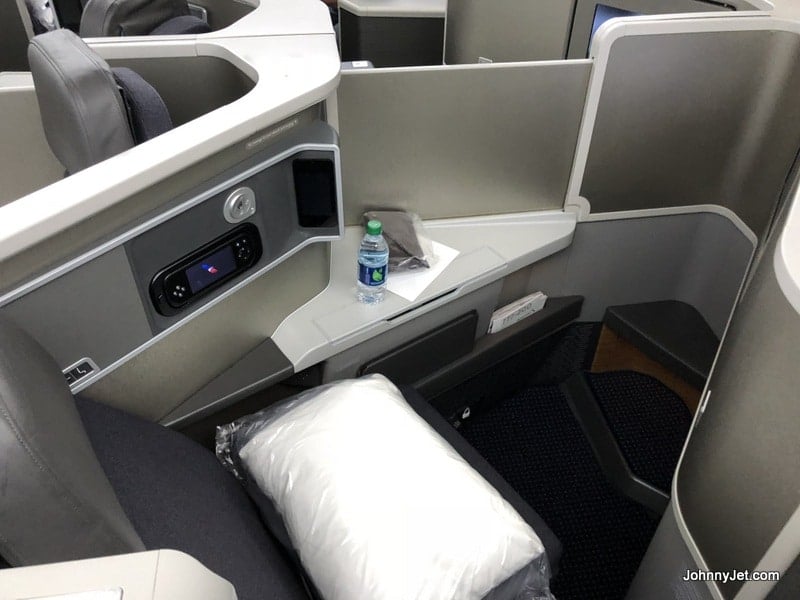 The flight was long and the configuration on the plane was wack—in fact the same configuration I was in going to Tokyo in November (more Tokyo: One Day in Tokyo, Japan). It's 1-2-1 and half the seats are backwards. (BTW: SeatGuru does not have an updated version of this 777-200, which is pretty pathetic since it's been around for over a year.) Since it was raining in L.A. we circled over Palm Springs for about 40 minutes, which made me thankful that I'd used the upgrade, and then when we landed we deplaned at the remote gates, which added a good 10 to 15 minutes (since you need to bus to the terminal).
Obviously, MIA-LAX is not the ideal route to use a Systemwide but if you are going to use one on that route make sure it's on a 777.