This post contains references to products from one or more of our advertisers. We may receive compensation when you click on links to those products. For an explanation of our Advertising Disclosure, visit this page.
A never-ending debate when it comes to rewards credit cards is "are fixed value points or transferable points are more valuable?" The decision might come down to your personal preference and how you travel. Let's see which one can be more valuable.
Terms apply to American Express benefits and offers. Enrollment may be required for select American Express benefits and offers. Visit americanexpress.com to learn more.
Fixed Value Points
Fixed value points credit cards have the same redemption rate regardless of when you travel and how you travel. Points you redeem will always be worth one cent each for instance if you redeem them in January or in July. That means 10,000 points will always be worth $100 in travel rewards (or cash rewards) with a fixed value credit card.
Cash Back Credit Cards
You might also like cash back credit cards as they can have larger purchase rewards on select spending categories.
Blue Cash Preferred® Card from American Express, for instance, gives you 6% cash back on U.S. supermarket purchases, up to $6,000 annually (then 1% thereafter). It's really hard to beat that reward rate as most credit cards will only pay one or two points on supermarket purchases.
You can also earn an unlimited 6% cash back on select U.S. streaming services and 3% cash back at U.S. gas stations and on transit, including taxis/rideshare, parking, tolls, trains, buses, and more. For all other purchase categories, you earn an unlimited 1% back.
Cash back is received in the form of Reward Dollars that can be redeemed as a statement credit.
The welcome bonus is the ability to earn a $250 statement credit after you spend $3,000 in purchases on your new Blue Cash Preferred® Card from American Express within the first 6 months. There is a $0 intro annual fee for the first year, then $95 (See Rates & Fees).
When you can get a better reward rate on spending by using a cash back credit card, this can be a better option on select purchases. Unless you are trying to focus all your spending on one credit card to gross the most amount of points to be redeemed for award travel.
Transferable Points
The second travel rewards option is transferable rewards points that can be transferred to an airline or hotel loyalty program.
While these three cards also offer a "Pay with Points" option when you book your award travel through the Amex or Chase travel portals where the points can be worth anywhere from 1 cent to 1.5 cents each, you can find potentially better value in transferring your travel rewards points.
1:1 Transfer Ratios
If you are going to transfer points, always make sure you get a transfer ratio of at least 1:1 (i.e. 1,000 Chase points = 1,000 United miles). Anything less than that usually means your points will be greatly devalued and will be worth less than one cent each.
With Chase or American Express, you can transfer to the following airlines:
Flying Blue Air France-KLM
Singapore Airlines KrisFlyer
British Airways Executive Club
Virgin Atlantic Flying Club
Chase and American Express also have exclusive partnerships with other airlines and hotels that they provide co-branded credit cards with. For example, if you like flying United periodically you might consider the Chase Sapphire Preferred. If you like to fly Etihad or Emirates, the Amex Platinum is a good option.
Transferred points out to airline miles should always be worth at least one cent each when redeemed directly with the carrier. Many people like to transfer points to an airline loyalty program to redeem first class flights or partner flights as they have better award values than your typical economy seat.
When booking premium air travel tickets, transferring miles is significantly cheaper than using fixed value rewards.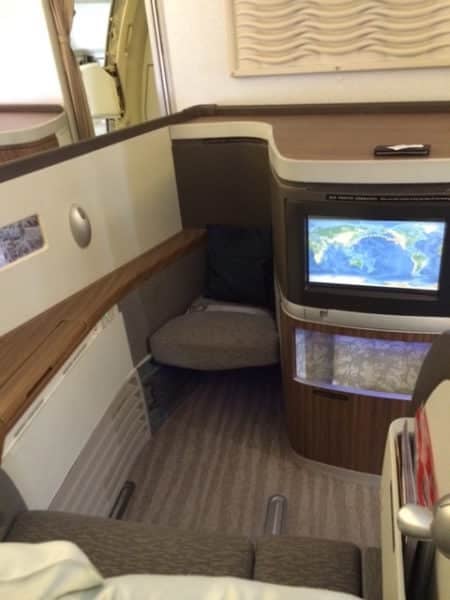 Hotel points are often trickier as some programs like Starwood and Hyatt have really good programs where point values can easily exceed 1 cent each, while others will be more consistently worth closer to 0.5 cents each.
Co-branded Airline and Hotel Credit Cards
While you can't technically "transfer" your points earned from a co-branded airline or hotel credit card, it is a similar concept as the value of airline tickets and hotel stays fluctuate. Plus, it's a nice way to pad your balance in conjunction with your transferable points.
Airlines like Delta (Amex MR transfer partner), Southwest Airlines (Chase UR transfer partner) and even United (Chase UR partner) have adopted a variable award chart for all or some of their flights. These changes to fluctuating reward rates have made it so redeeming your points is only worth it when you can find an "award sweet spot" or fly on a partner carrier.
Fixed Value Points Are Better If…
Ultimately, the fixed points vs. transferable points debate boils down to your personal preference for point valuations and your travel flexibility. For example, you will want to use fixed value points for Uber & Airbnb purchases. You will probably find more value in fixed points when:
You want simplicity (i.e. points are always worth 1.5 cents each)
Redeem points for cheapest fares
Redeem points for economy seats where transferable points have similar value
Can only travel during peak season
Earn elite miles to retain membership status
Bargain travelers and families that base their travel schedules around the school calendar might benefit from a fixed value card or a co-branded airline or hotel card that offers free checked bags or complimentary hotel nights without paying a steep annual fee.
Transferable Points Are Better When…
You will get more value out of transferable points if:
Redeem rewards points for first-class award flights
Book partner flights
Can travel in peak and non-peak travel seasons
Have flexible travel dates
Some frequent travelers almost exclusively rely on transferable points if they buy premium tickets or are not loyal to one specific carrier. In these instances, transferable points tend to have more value than flat value points on many occasions.
The Best of Both Worlds?
If you are not decidedly in one camp or the other, it is possible to own a credit card that lets you do both. Flexible travel rewards credit cards have really stepped up to the plate recently.
With the Chase Sapphire Preferred, points are worth 1.25 cents each when you book your travel from Chase and you can also transfer them to 11 of the largest airline and hotel loyalty programs. And, it earns two points per $1 on all travel and dining purchases.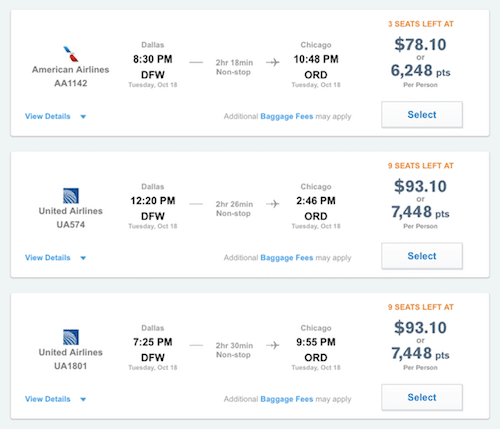 In the premium travel card category, the Platinum Card from American Express is a solid pick for frequent fliers. Paying with points for flights on Amex Travel is only 1 cent per point in many instances, but, they have some great transfer partners including Etihad, Emirates, Delta, and Aeroplan Air Canada. You can also rack up the miles on flights and hotels at 5 points per $1 spent.
Summary: Fixed Value Points or Transferable Points
Fixed value points and transferable points will both allow you to book award travel. The best option comes down to your travel preferences. Fixed points are simple to track and guaranteed. Transferable points are often times better for non-peak and premium travel, but, you never know when a program can devalue points.
For rates and fees of The Blue Cash Preferred® Card from American Express, please click here.
____________________________________________________________
Tried this tip? Let me know in the comments!
Have your own tip? Email it to whitney@johnnyjet.com!
Want to see more tips? Click here for all 988!
Want even more travel tips? Sign up here for the Daily Travel Tip newsletter! Just fill in your email address and check the Daily Travel Tip box—and you'll have Johnny's best tips, straight to your inbox each day!
If you already subscribe to our weekly newsletter, you can sign up on the same page. Just fill in your email and check the Daily Travel Tip box on the same page and you'll receive an email with a link to update your JohnnyJet.com preferences. On that page, just click the Daily Travel Tip box and Update Profile.