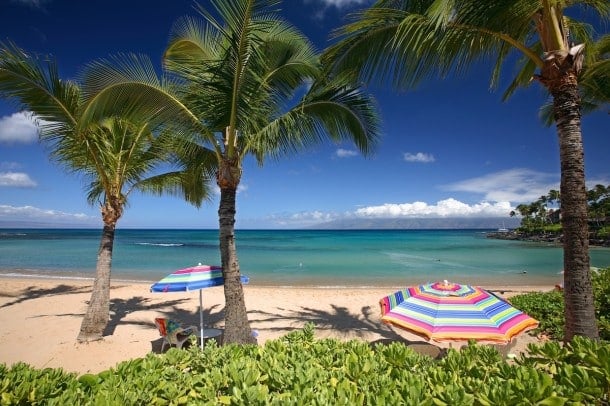 By Debbi K. Kickham and William D. Kickham, Esq. 
When you think about taking a Maui vacation, do you get worried? Do you fear that your pockets aren't deep enough for this award-winning island? That there's no way to go to Hawaii without overspending?
Well, we've got good news for you. As veteran travel writers, we've been going to Maui on assignment for the past 20 years, all the while checking out value-packed options on how to achieve "Maui Wowee" without our wallet saying "Owie." Follow this advice and you can still keep your savings at Fidelity.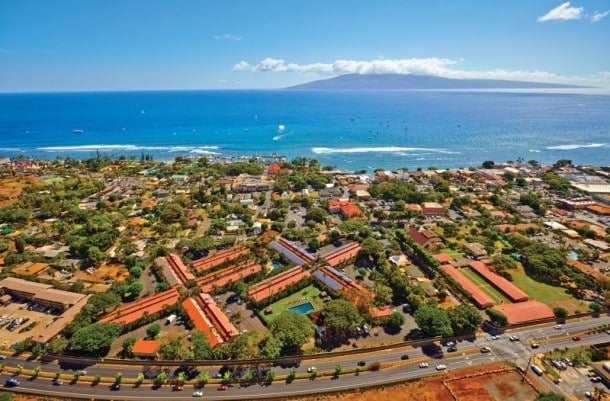 Check in (Where to stay)
1. Outrigger Aina Nalu
When A-list magicians visit Maui to entertain the audiences at Warren & Annabelle's Comedy Magic Nightclub (more on this below), owner Warren Gibson puts them up at the best place in Lahaina—the Outrigger Aina Nalu. We have been staying at the Outrigger Aina Nalu for years, and there's so much to like. These Outrigger condo units offer a great value, with rooms starting at $119 per night. Inside, you'll find all the amenities to make it feel like home: full kitchens with blenders and coffeemakers, washer/dryers, slate showers, and non-smoking rooms with free internet.
And you can't beat the location—just a five-minute walk to bustling Front Street, with its many restaurants, shops and art galleries. At this writing, the Aina Nalu also offers a $15 discount on two entrees at the Lahaina Grill, definitely one of the best restaurants on the island, and other discounts as well. Want to beach it? Just drive up the street, where you can park for free in Kaanapali, and you'll take advantage of what "Dr. Beach" last year named the world's best sands.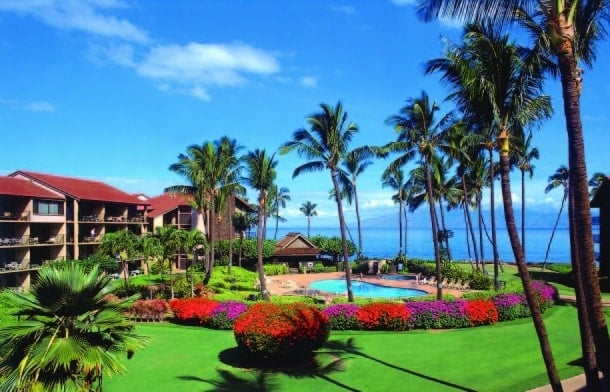 2. Aston at Papakea Resort
Another of Maui's best values is the Aston at Papakea Resort, which General Manager Dave Schneider describes as offering "Three-Diamond rates with a Four-Diamond feel." He's absolutely correct. (At the property right next door in Lahaina, rates are at least 17% more, and, another property down, a whole lot more than that.) An oceanview condo at the Papakea starts at $188 per night, and there are all kinds of deals and steals to be found on the website, including military discounts and honeymoon specials.
The resort, with its 11 low-rise buildings on 13 well-manicured acres, features free parking, Wi-Fi, tennis courts, free DVD rental and barbecue grill areas around both pools so you can grill your own dinner. A word to the wise: "After you book, contact our property, as we like to make every guest feel special," says Schneider. "We'll also give you a free upgrade if available."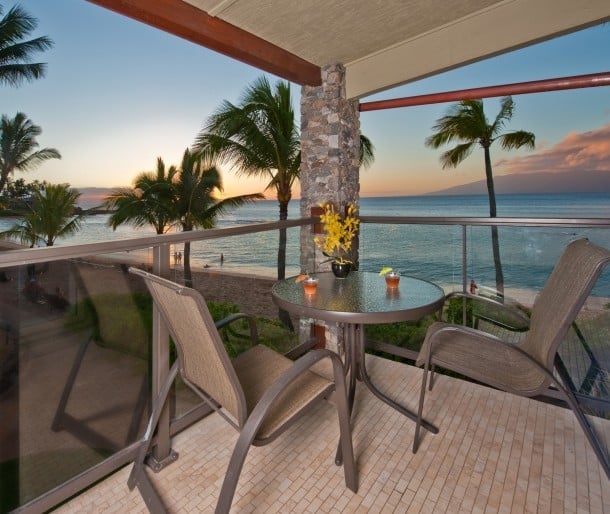 3. The Mauian
The Mauian is a little jewel on Napili Bay. We fell madly in love with this adorable property, which features three buildings of only two levels, just steps from the calm waters of its pristine crescent beach. The Mauian's rooms are beautiful, with bamboo ceilings, tufted headboards, brown-and-white décor, kitchens with full-size refrigerators (not to mention toasters and coffee makers), and elegant marble bathrooms. Room rates start here at $190 per night for a pool-view hotel room without a kitchen, and we are not surprised that The Mauian has devoted repeat guests—in fact 60% of its guests are repeat visitors. We would stay here again in a heartbeat.
There's a free continental breakfast every morning, plus a discount on activities from Barefoot Tours. Genial General manager Nane Aluli welcomes you in style, and also, as he did with us, may give you one of the tubes, boogie boards or noodles left behind by other guests, so that you can float in the water without making a trip to the store to get your own. The Mauian has no telephones or TVs in the rooms, and we liked it that way (although we must admit, we did need—and appreciate—the free Wi-Fi)! How relaxed is this plum property? Deb did her interview wearing her bathing suit and cover-up.
More on lodging
Where else to stay without breaking the bank? Check out MauiAccommodations.com, which lists a quarterly "Maui Deals and Steals" newsletter with breathtakingly good bargains.
And if you stay at a condo property hotel with no fitness center, we have the solution: Valley Isle Fitness in the Fairway Shops in Lahaina, which offers more Hammer Strength and Cybex machines than you can shake a dumbbell at. The site offers a wealth of machines plus free classes in Zumba, cardio intervals and kickboxing. Weekly rates are $55; bring your own headphones and towels.
Check out (What to do and eat)
1. Warren & Annabelle's
Here's a way to have a marquee experience at matinee prices. Maui's best value is the dinner and comedy magic show at Warren & Annabelle's in Lahaina. Talented magician Warren Gibson wows audiences with his spectacular sleight-of-hand and hilarious clean comedy. On nights when Warren is out of town, everyone enjoys not one but two magicians who also excel at hilarity; we saw Chris Blackmore and John Shryock, who do amazing things with hundred-dollar bills, limes and bowling balls.
Book the Royal Flush package ($104.50 per person) offering the two-hour magic show plus—we repeat, plus—two cocktails of your choice, a combination platter of four huge delicious gourmet appetizers (we adored the coconut shrimp and ravioli), an enormous homemade dessert and gratuity. Plus there's a 50% discount on the Royal Flush package for anyone with an active military ID. Book before you leave home as the show always sells out.
2. Bubba Gump Shrimp Company
"Shrimp-tastic" is how we would describe Bubba Gump Shrimp Company on Lahaina's Front Street, where the low prices are as wonderful as the meals. Our server, Raymond, took excellent care of us as we chowed down on the cute little crustaceans, offered in a wide variety of forms. We opted for coconut shrimp (dipped in fresh flakes, they deserve their own award), Baja shrimp tacos (crave-worthy and only $11.99), and the $17.99 shrimp-and-veggie skewers.
The $19.99 mahi in Bourbon sauce was absolutely delicious. Sunset here on Front Street, right on the water, is also a huge draw. If you want an even better bargain, sign up to join Landry's Select Club, and have a meal at one of their restaurant outlets near your home. Then, you'll get a $25 credit for your next meal, which you can use at Bubba Gump's in Maui.
3. Scoops
After dinner, go across the street to Scoops to savor a $3.90 cone of Lappert's famous Kauai Pie made-in-Hawaii ice cream—an insanely dee-lish concoction of Kona coffee ice cream, fudge, coconut and macadamia nuts. In our humble opinion, it's the "aloha shirt" of Hawaiian desserts. Order yours as a hot fudge sundae (if you're a chocoholic) and it will send you over the Maui moon.
4. Fleetwood's on Front Street
Fleetwood's on Front Street is winning raves and awards too numerous to mention and Executive Chef Eric Morrissette deserves every kudo for his creative cuisine, especially his decadent tomato jam on homemade focaccia. Dine upstairs on the rooftop terrace and you'll have a splendid dinner—and equally splendid view of Lahaina's bustling Front Street. To save money, visit the restaurant between 3-5 pm when all drinks, even wine, are half-price. From 5-6 pm, oysters on the half shell are just $1 each. And at 6 pm daily there's also an authentic torch-lighting ceremony and bagpiper (a nod to Mick Fleetwood's heritage) that you can enjoy.
You'll save so much money that you can then splurge on eye-rolling fare including the $8 toasted tomato soup, $36 petite filet with scrumptious fries, and $25 divine wild-mushroom purses. Don't leave without purchasing a $5 handmade Fleetwood's Maui gourmet chocolate bar. Suffice to say that even if we were standing right next to Mick Fleetwood's drum set in concert, we couldn't be more blown away by the quality and creativity of the food at Fleetwood's.
5. Pineapple Grill
The award-winning Pineapple Grill offers mouthwatering fare; we dined there and heartily indulged in Chef de Cuisine Aaron Palone's exquisite mahi mahi crusted with panko in curry sauce with pulverized lemongrass, as well as the gluten-free flourless chocolate cake complemented with delicious Roselani vanilla ice cream.
The restaurant is famous for showcasing the freshest fruit, veggies and cheeses from at least 15 local farms and purveyors, and its menu impressively lists them all. You'll have a fabulous meal here—and even better, go there on Thursday, Friday and Saturday nights for its fantastic "8 For 8 At 8" discount deal; after 8 pm on those nights, eight types of cocktails, martinis, wines by the glass and pupu-appetizers are just—you guessed it—$8 each. That is a heck of deal anywhere, but especially on Maui, where entrees typically cost twice as much as they do on the mainland.
6. Leilani's
Nothing beats sitting surfside at Leilani's, where, on Tuesdays, you can enjoy its award-winning, terrific tacos for just $4 each. During Happy Hour from 3-5 pm daily, you can also enjoy discounts on beer, $4 margaritas, and $4 veggie, crab and hamburger sliders. All the food here is fantastic and we know what we're talking about, as we've been dining here for years. Sit back, relax, dine deliciously, and watch the world walk by you on the Kaanapali Beachwalk. Afterwards, we suggest you stroll over to the Hyatt where you can lie on one of the hammocks and watch a spectacular Maui sunset. Better yet, saunter over to the Sheraton to watch the free nightly cliff-diving ceremony that will impress the heck out of you.
7. Tommy Bahama
Tommy Bahama offers some of the most delicious cuisine you'll find anywhere, including its world-famous coconut shrimp—which are drop-dead delicious and cost $19.50—and its yummy $9 chicken tortilla soup. But if you come during Happy Hour you can take advantage of small plates such as $7 fish tacos, $7 burger sliders, and $7 cocktails. Splurge on one of Tommy's incredible—and huge—gorgeously presented desserts such as pina colada cake and Key Lime pie, which are worth every calorie. Bonus: You can order a drink and tote it right next door into the Tommy Bahama store, so you can simultaneously sip and shop.
8. Aloha Mixed Plate
Another wallet-friendly option: Try an inexpensive—and quintessential—plate lunch, at Aloha Mixed Plate: Two scoops of rice, macaroni salad and a choice of meat. Their signature offering—aptly called the Aloha Mixed Plate—features chicken, fresh fish and teriyaki beef for just $12.95.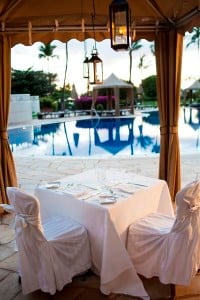 Savor a splurge?
At this point, you will have saved so much money on Maui that a splurge is in store. We have it for you: Kō restaurant at The Fairmont Kea Lani Resort in Wailea. There's a reason that Kō restaurant was named the 2013 Maui Restaurant of the Year in the local Aipono awards: The food is sumptuous.
Kō translates to "sugarcane" in Hawaiian, and this exceptional dining venue shows off the culinary history of Hawaii's sugarcane plantation era with its gorgeous Hawaiian, Chinese, Filipino, Portuguese, Korean, and Japanese cuisine. Many of the dishes are local, handed-down family recipes. You'll be wowed by everything on Chef Tylun Pang's menu, like Taro rolls with edamame hummus, Oishi sushi, mushroom-and-shrimp spring rolls, lavender-honey macadamia-nut shrimp, Molokai sweet potatoes, and especially the chocolate custard dessert.
We'll put it this way: The food at Kō has so much personality, you half-expect it to sit down and start a conversation with you. If you only eat at only one restaurant in Maui, Kō should be it.
One more splurge worth mentioning: The Fairmont Kea Lani resort offers the best of everything you could possibly want from your Maui trip, including lavish all-suite accommodations complete with coffeemakers, refrigerators and microwave ovens, gorgeous imported bedding, and a location right on Polo Beach, where you can sun and snorkel to your heart's content.
Just opened is the resort's all-new Willow Stream Spa, specializing in indigenous Hawaiian treatments to help you develop your mana—your spirit and sense of balance. The spa also features Maui's only "wave table," which makes you feel like you're floating during massage. Even if you can only afford one night here, make the Kea Lani your final night and the highlight of your vacation.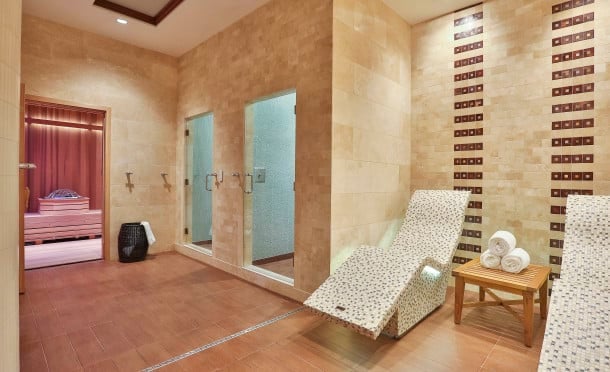 A few more cheap-but-first-class ideas
Lastly, for the sake of brevity: Take advantage of some of these other el cheapo attractions, which are as first-class as they are fun:
Souvenir-shop at ABC stores (you'll find them everywhere). Check out the locally made Maui Babe Browning lotion, Bubble Shack tropical soaps and lotions plus "Mauicello," the island's lemon alternative to Italian Limoncello liqueur.
Stroll Friday night "Art Night" in Lahaina, when Front Street's art galleries offer complimentary pupus and wine plus the opportunity to meet artists.
Rent weekly snorkel gear at Snorkel Bob's, and visit any beach you want instead of shelling out the big bucks for a mask and fins.
Other Maui rules to remember
1. Rule Number One: Don't forget that all of Maui's beaches are open to the public—even the spectacular sands fronting the luxury resorts.  So, for example, you can bask in the breezes on Kaanapali Beach without checking into any of the high-falutin' hotels on the Kaanapali Beachwalk, from the Sheraton to the Hyatt Regency. And you can find free beach parking to boot. Your wallet is already thanking you.
2. What else is FREE? Many of Maui's other natural beauties: Valleys, waterfalls, and of course, Haleakala, are there for the enjoying.
3. For the most up-to-date deals, when you're at the supermarket or the airport, pick up one of the free tourist guides with names like "Maui Gold." These slim magazines offer a king's ransom's worth of bargains, discounts and two-for-one offers.
Follow the above suggestions and you'll experience the best of Maui—for just a few clams. For more info, go to VisitMaui.com.
Travel writer Debbi K. Kickham is the author of the bestseller The Globetrotter's Get-Gorgeous Guide and the owner of Maxima Marketing in Westwood, Mass. Visit William D. Kickham's websites at: KickhamLegal.com, and Criminal.KickhamLegal.com.