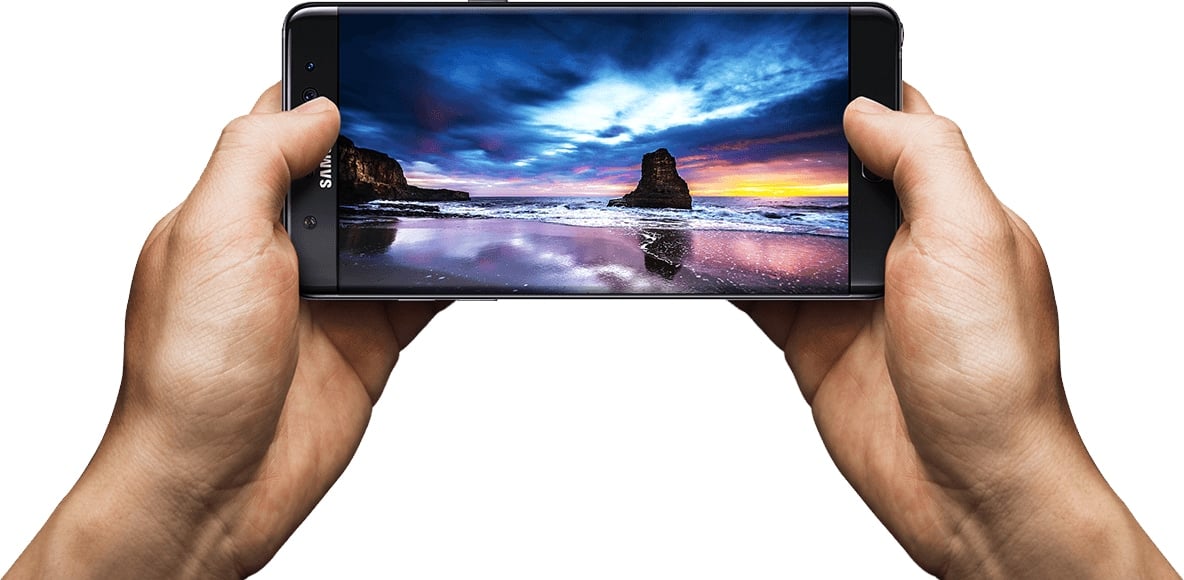 If you have a Samsung Galaxy Note 7 smartphone, you're not going to be able to turn it on or even charge it on most airlines. After Samsung's recall of over 2.5 million devices in 10 countries, due to incidents of them catching on fire, new steps are being put into place—similar to what happened with hoverboards. Reports indicate that one in 32,000 phones was made with a bad battery, that can blow up, either when charging or if you take it apart. To return/exchange your Samsung Galaxy Note 7, read Samsung's Exchange Program.
According to CNN, the FAA said: "In light of recent incidents and concerns raised by Samsung about its Galaxy Note 7 devices, the Federal Aviation Administration strongly advises passengers not to turn on or charge these devices on board aircraft and not to stow them in any checked baggage."
Qantas and Virgin Australia have already started telling their passengers not to use the Galaxy Note 7 Devices on planes and the U.S. airlines are expected to do the same. My friend Grant Martin (@grantkmartin) tweeted this on Friday night: "Gate agent in Chicago asking all UA pax to turn off Samsung S7 Note smartphones. Not messing around with this recall." Expect others to follow suit.
However, one airline that said they don't plan to restrict them is Korean Air, the main carrier in Samsung's market of South Korea. Good to know: Here's why the faulty Samsung Galaxy Note 7s phones are so dangerous.
____________________________________________________________
Tried this tip? Let me know in the comments!
Have your own tip? Email it to whitney@johnnyjet.com!
Want to see more tips? Click here for all 764!
Want even more travel tips? Subscribe to the Daily Travel Tip newsletter! All you have to do is sign up for the weekly newsletter by filling in your email address and checking the Daily Travel Tip box in the top-right corner of the homepage.
If you already subscribe to the newsletter, fill in your email and check the Daily Travel Tip box in the same top-right corner of the homepage and you'll receive an email with a link to update your JohnnyJet.com preferences. On that page, just click the Daily Travel Tip box and Update Profile and you'll have Johnny's best tips, straight to your inbox each day. And don't worry—it's easier than it sounds!