On Sunday, in my free travel newsletter (sign up here), I wrote, "The weather isn't looking great for later this week. In fact, United Airlines just issued a Midwest winter weather travel waiver for travel dates: December 21-23. The travel waiver allows for voluntary changes for travel to, from or through the airports listed." They're listed below. RELATED: What to Do: Weather Delays and Flight Cancellations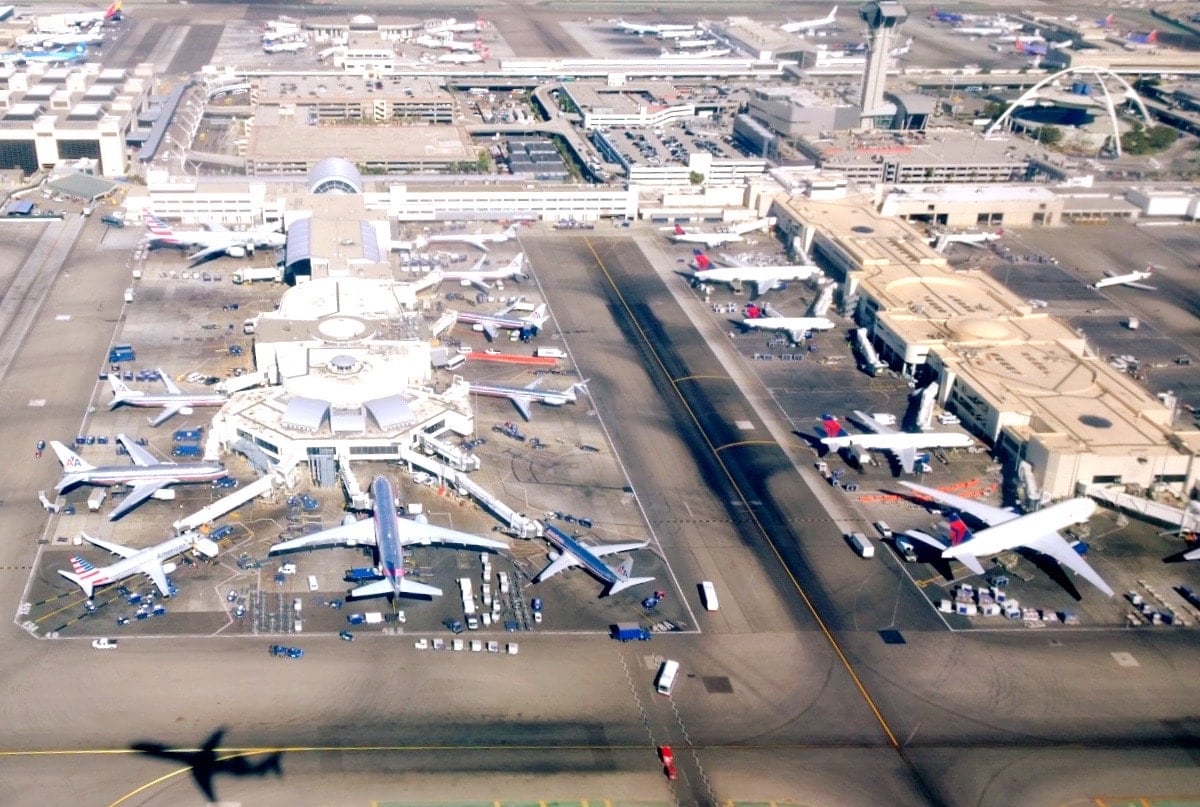 I also wrote: "You can bet that in a day or two, there will be an alert for the east coast as the storm continues on its path. So be sure to check with your airline before heading out to the airport. If your airline is offering a travel waiver, it might be best to take advantage of the free change to avoid a miserable travel experience, depending on your departure and arrival airport(s)." Well, guess what? United just issued an East Coast winter weather travel waiver for travel dates December 22-25.  Those cities are listed below the Midwest ones.
Midwest Winter Weather
The travel waiver allows for voluntary changes for travel to, from or through the airports listed.

• Appleton, WI (ATW)
• Cedar Rapids, IA (CID)
• Chicago-O'Hare, IL (ORD)
• Decatur, IL (DEC)
• Des Moines, IA (DSM)
• Duluth, MN (DLH)
• Eau Claire, WI (EAU)
• Fort Dodge, IA (FOD)
• Fort Wayne, IN (FWA)
• Grand Rapids, MI (GRR)
• Green Bay, WI (GRB)
• Hancock, MI (CMX)
• Indianapolis, IN (IND)
• Kansas City, MO (MCI)
• Lincoln, NE (LNK)
• Madison, WI (MSN)
• Mason City, IA (MCW)
• Milwaukee, WI (MKE)
• Minneapolis/St. Paul, MN (MSP)
• Moline, IL (MLI)
• Omaha, NE (OMA)
• Peoria, IL (PIA)
• Sioux City, IA (SUX)
• Sioux Falls, SD (FSD)
• South Bend, IN (SBN)
• Springfield, IL (SPI)
• St. Louis, MO (STL)
• Traverse City, MI (TVC)
Applies to tickets issued by: December 17, 2022
East Coast Winter Weather
This travel waiver allows for voluntary changes for travel to, from or through the airports listed.
Akron/Canton, OH (CAK)
Albany, NY (ALB)
Allentown, PA (ABE)
Asheville, NC (AVL)
Baltimore, MD (BWI)
Bangor, ME (BGR)
Boston, MA (BOS)
Buffalo, NY (BUF)
Burlington, VT (BTV)
Charleston, WV (CRW)
Charlotte, NC (CLT)
Charlottesville, VA (CHO)
Cincinnati, OH (CVG)
Cleveland, OH (CLE)
Columbus, OH (CMH)
Dayton, OH (DAY)
Detroit, MI (DTW)
Erie, PA (ERI)
Flint, MI (FNT)
Greensboro, NC (GSO)
Harrisburg, PA (MDT)
Hartford, CT (BDL)
Ithaca, NY (ITH)
Johnstown, PA (JST)
Knoxville, TN (TYS)
Lexington, KY (LEX)
Louisville, KY (SDF)
Manchester, NH (MHT)
Nashville, TN (BNA)
New York/Newark, NJ (EWR)
New York-Kennedy, NY (JFK)
New York-LaGuardia, NY (LGA)
Norfolk, VA (ORF)
Philadelphia, PA (PHL)
Pittsburgh, PA (PIT)
Portland, ME (PWM)
Providence, RI (PVD)
Raleigh, NC (RDU)
Richmond, VA (RIC)
Roanoke, VA (ROA)
Rochester, NY (ROC)
Saginaw, MI (MBS)
State College, PA (SCE)
Syracuse, NY (SYR)
Toronto, ON, CA (YYZ)
Washington, DC – Dulles (IAD)
Washington-National, DC (DCA)
White Plains, NY (HPN)
Wilkes-Barre/Scranton, PA (AVP)
Wilmington, NC (ILM
Applies to tickets issued by: December 18, 2022
Update: United just issued a Texas Winter Weather
Travel dates: December 22 – 25, 2022
This travel waiver allows for voluntary changes for travel to, from or through the airports listed.
• Amarillo, TX (AMA)
• Austin, TX (AUS)
• Brownsville, TX (BRO)
• Corpus Christi, TX (CRP)
• Dallas/Ft. Worth, TX (DFW)
• El Paso, TX (ELP)
• Harlingen, TX (HRL)
• Houston, TX (IAH)
• Laredo, TX (LRD)
• Lubbock, TX (LBB)
• McAllen, TX (MFE)
• Midland, TX (MAF)
• San Antonio, TX (SAT)
• Victoria, TX (VCT)
If you're wondering why United has issued these alerts and not the other airlines, it's a good question. In my experience, I find United is usually proactive and the first airline to issue these important alerts since it allows travelers to make advance plans instead of hanging on a thread until the last minute. There have been times I would call American Airlines (AA) and say, "I see the weather is going to be bad, can I change my ticket for free?" The agent usually says, "No travel waiver has been issued yet." And when I tell them United has issued one for the same airport, they say something snarky like, "We're not United."
Update: Good news! American Airlines has offered similar travel waivers as well as some other airlines. See below for the direct link to each of the major North American carriers travel waivers.
Check Airline Travel Policies
If there's a huge storm forcing mass cancellations, I always check with the airline to see if they've adjusted their change policies due to the weather so I can rebook without a penalty and fly when there won't be any hassles. Here's a list of airline policies: Air Canada | Alaska | American Airlines | Delta | Frontier | Hawaiian | JetBlue | Southwest | United | WestJet | Every Airline Website and Phone Number
Here are more tips about what to do if your flight is delayed or cancelled.

KEEP READING
Love to save money when you travel? Sign up to Johnny Jet's free newsletter and check out these popular posts: 10 ways to find cheap flights and 12 ways to save money on baggage fees. Follow Johnny Jet on MSN, Facebook, Instagram, Pinterest, and YouTube for all of my travel posts.