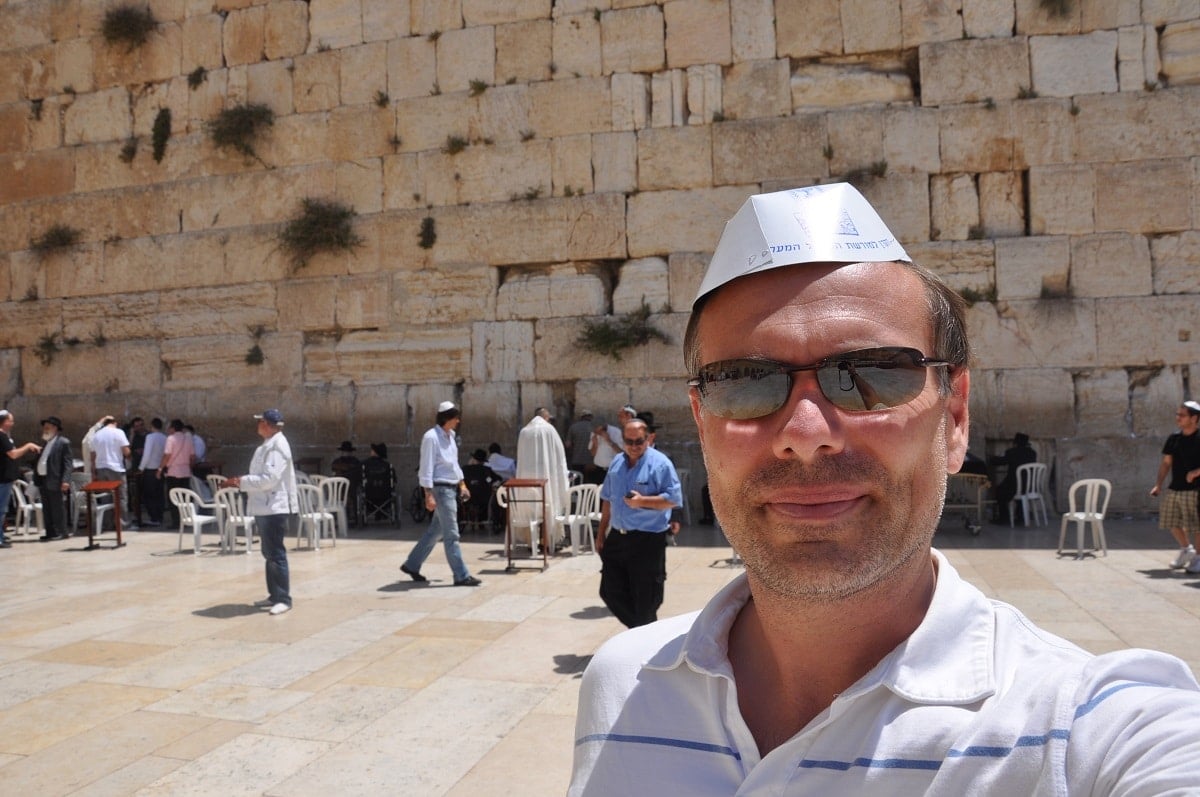 FYI: The photo above is from my 2009 trip to Israel
Unfortunately, Americans don't have the greatest reputation overseas and the latest unbelievable stunt isn't going to help make it better. According to The Times of Israel, an American family tried to board a plane with a souvenir bomb. A BOMB!
If you've ever gone through Israel's Ben Gurion Airport, then you know they don't take security lightly. There are multiple checkpoints, including well before you get to the terminal. Once inside, passengers get drilled with so many questions, so much so that once, my wife (then girlfriend) started to cry because they were suspicious of us living separately in different cities (Los Angeles and Toronto) and she's brown. But that's another story.
This story shows the importance of Israel's strict security since a bonehead family tried to bring a souvenir unexploded bomb onto the plane. Unexploded is the key word and when airport security made the evacuation announcement about what they had discovered, panic broke out in the departures hall as it sparked fears of an attack.
It turns out that: "The Airports Authority said the family had traveled to northern Israel's Golan Heights, where one of the children found the ordnance, which the authority called "a piece of a shell." The region was the scene of fierce fighting in the 1967 Six-Day War, and remnants of the conflict, such as land mines and barbed wire, are scattered in the area."
The family was allowed to fly home after a short investigation but their souvenir didn't. Tip: You would think it goes without saying (but apparently not) but don't ever try to bring a souvenir bomb onto a plane. If you discover one, alert the authorities immediately. As responsible travelers, I think we should all heed this prudent advice: Take nothing but photos, leave nothing but footprints.