Natalie and I were in northern Thailand visiting the plush Anantara Golden Triangle Elephant Camp and Resort. One of the excursions they offered was a day trip to nearby Myanmar and we couldn't turn down that trip.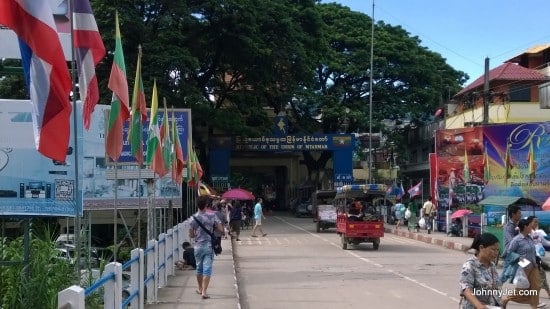 Anantara can arrange for a certified guide and transportation to take you over the border, which is about a 30-minute drive from the hotel.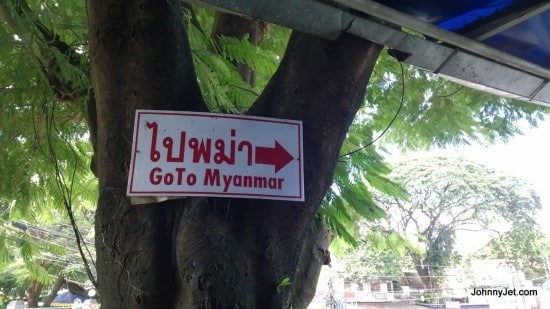 Once you arrive at the Tachileik border, you will need to get out and walk across.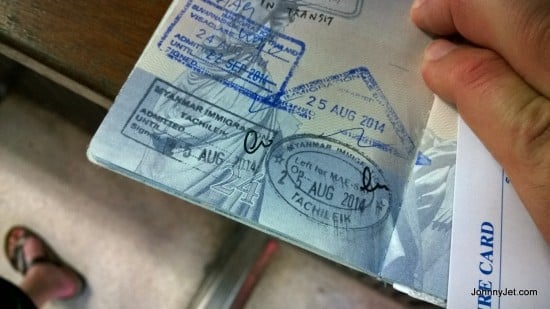 To get in, you have to pay for a visa which costs 500 baht ($15) or a crisp $10 bill. I paid double since while I was in the office to get my passport stamped, a middle-aged Australian guy begged our group to "loan" him his entry fee so he could catch up with his party. I'm not sure if I got suckered or not but he seemed legit.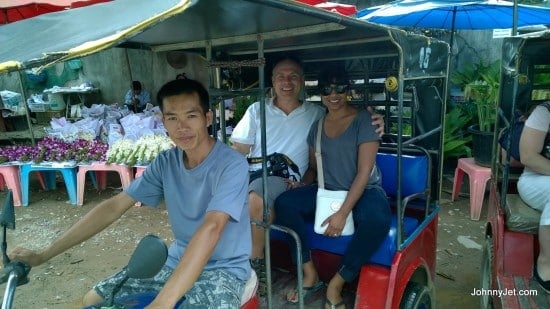 Once inside, we jumped on trishaws.

We first cruised to a local market where they sell all kinds of crazy things.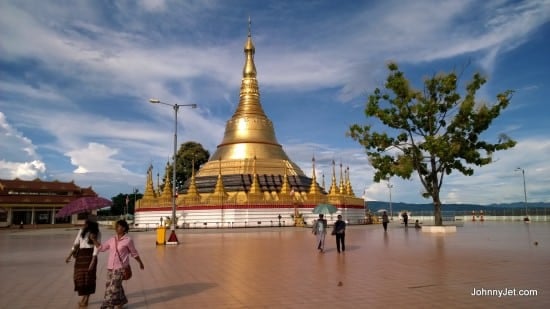 Then we visited the large and gilded Shwedagon Paya, which is the main pagoda in town.
The locals were friendly and the women all had thanakha cream painted on their cheeks, which is made from the bark of thanakha trees. According to this New York Times article, they wear it for its sunblock and aesthetic qualities.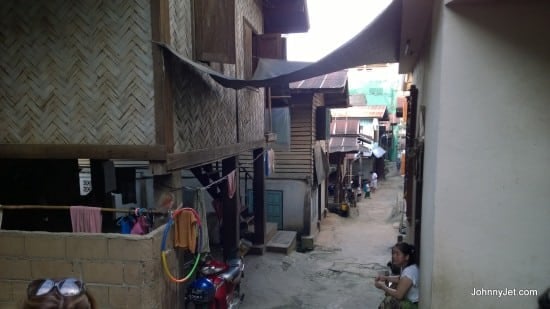 We also stopped off at a village to see how to locals live and then headed back.
Two to three hours is all you really need to get a flavor of Tachileik and a passport stamp.