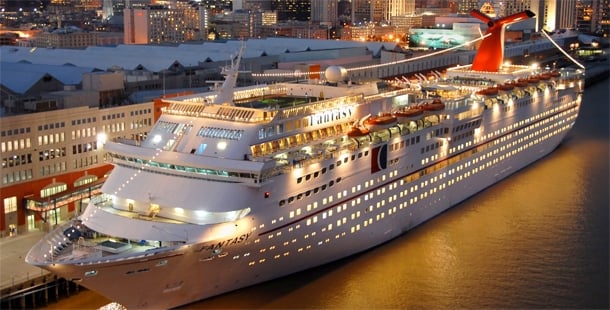 You may have already read about Carnival Corporation's fun marketing campaigns over the past few weeks. But this is a last call to encourage you to enter now for your chance to win some seriously cool prizes. Here's how:
Twitter Contest
Winning an incredible prize really doesn't get any easier than this. To celebrate the launch of their new Twitter account, Carnival Corporation invites you to tell them your favorite reason to cruise. Simply follow @CarnivalPLC and tweet your reason using the hashtag #LoveCruising. Each individual / Twitter account can enter 10 times during the contest duration and the prize? 100 days of cruising! Check out @CarnivalPLC on Twitter for more information and to enter this contest.
Marketing Challenge
The deadline for Carnival's Marketing Challenge has been extended to February 1, 2015 so if you haven't entered yet, what are you waiting for? Simply visit carnivalmarketingchallenge.com, watch the video television commercials and vote on the one you like best. You can vote as many times as you like but only once during a 24-hour period. All those who vote for the winning commercial will be entered into a contest for a chance to win a cruise every year for life on either Carnival, Princess or Holland America cruise lines.
Cruise-A-Nality Quiz
This interactive Cruise-a-Nality Quiz is lots of fun – and will help you determine just which is the right cruise line and itinerary for you. By answering questions about your preferences – from the purpose of your cruise and your ideal cruise companions to what you like to eat, this quiz will reveal your cruise personality and make suggestions to help you plan your next cruise. But best of all, once you've finished the quiz, you can enter a sweepstakes for a chance to win a three-, four-, seven- or ten-night cruise on select Carnival ships. See official contest rules for all the details.
Time's running out and all of these prizes are so incredible that I hope you'll take the time to enter these super easy contests. Good luck!
This is a sponsored post on behalf of Carnival Corporation. I received compensation for this post, however all opinions stated are my own.