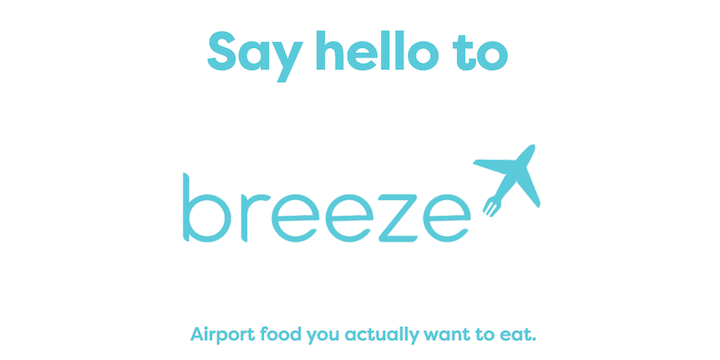 Breeze is a new app that's currently only available (for free) on iOS and at LAX's Terminal 2 (T2). But it's a really cool idea, and the company has plans to expand soon (and T2 serves thousands of travelers a day already).
Here's how it works: The Breeze app lets travelers get healthy food at the airport quickly. You order through the app and then pick up your food at a kiosk set up post-security. "Once an order is placed," writes TPG, "the food and drinks are prepared in a ghost kitchen inside an existing kitchen in the terminal and then delivered to central kiosk on the T2 dining terrace. Passenger can swing by and pick up their orders within minutes of ordering." In the company's own words, you:
Choose from crave-worthy food options.
Select your pick-up time and terminal.
Meet us at the Breeze cart post-security, grab your order, and go!
"After years of flying with Celiac's disease," it says on the same About page, "founder Annabel Lawee turned a personal struggle into a mission: to provide all airport travelers convenient access to real, wholesome food. Food that not only tastes good, but makes you feel good too." There are currently four menus you can order off of: breakfast, lunch/dinner, snacks, and drinks. You can see the full menus by clicking the links, but in general, the focus is on tasty, healthy food. That food includes smashed avocado toast ($14.99), a harvest chicken bowl ($16.95), and a pre-flight power smoothie ($9.99).
Obviously, it's cheaper and easier to bring your own food with you from home or a grocery store, but it's probably not as tasty. In T2 when I tried it, the app kept quitting on me, so it seems the company is still working out kinks, but it's a good option and I'm excited to keep an eye on it. I'm also happy to know that services like this are popping up. I'm all for more healthy food at the airport. I also love the Breeze tagline: "We're on a mission to provide convenient access to wholesome food at airports."
More airport food help