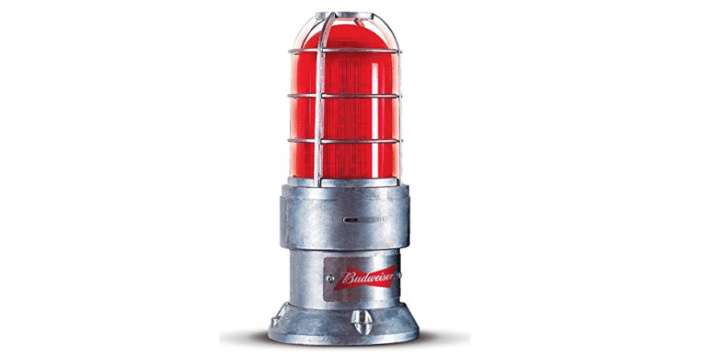 I was in Canada this past week just in time for the NHL to begin its 2018/19 season. Ice hockey of course dominates the headlines above the border, even though it's not the country's official national sport. That title actually goes to lacrosse (FYI: I played both sports in high school and lacrosse in college). Still, ice hockey is without a doubt the country's most popular sport, and to give you an idea how much the season opener meant to Canadians, I couldn't find the New York Yankees one-game playoff game against the Oakland As on the tube that day. (Fortunately, the Yankees's playoff games with Boston in the following days were on multiple channels.)
Since there's no better time than the beginning of the hockey season…Budweiser Red Lights replicate the red lights that are above hockey nets and illuminate when a goal is scored (to let the crowd and players know). Each light is Wi-Fi enabled, so you can sync it with your favorite team so that the light illuminates in real-time when the team scores! You can get a replica red light to put above your TV (your spouse will love it, ha!) for $159 or keep things lower-key with a smaller version, like a drink coaster ($22) or beer glasses ($18) on Amazon and/or eBay.com (check both Ebay's U.S. and Canada sites depending on where you reside).
I know these gadgets aren't really travel-related, but they're just so cool.