Good news! Especially for business and premium travelers on American Airlines (AA). American just announced their swanky Flagship Lounges are finally reopening after being closed for over 18 months.
There are five Flagship lounges with a sixth coming soon (Philadelphia)
-Chicago (ORD) – Terminal 3 (In the crosswalk between gates H6 and K6)
-Dallas / Fort Worth (DFW) – Terminal D (Between gates D21 and D22)
-Los Angeles (LAX) – Terminal 4 (Near gate 40)
-Miami (MIA) – Concourse D (Near gate D30)
-New York (JFK) – Terminal 8 (On the mezzanine level after Concourse B security checkpoint)
Keep in mind that Flagship Lounges aren't the same as the Admirals Club, though they usually share the same floor and check-in agents. To access them, you have to be either an uber frequent flier or traveling in First or Business on a qualifying international, transcontinental or other domestic flight marketed and operated by American or a oneworld airline.
Just because you're flying first class, let's say from LAX to ORD, doesn't mean you will have access unless it's on one of their swanky planes like a 787, 777 or A321T. The latter doesn't fly to ORD. It's usually just reserved for LAX/SFO to JFK. They've also added one flight between SNA and JFK. Here's how to double check if you can gain access.
AA just announced that now anyone can gain access if they're willing to shell out some serious cash. As long as you are traveling the same day on any flight marketed or operated by American or a oneworld airline (regardless of cabin), you can access the lounge for $150 per person. You must be at least 21 to purchase so it's not clear if you can bring a family member in, even if you pony up.
I've been to all of them but I've spent the most time in LAX's, JFK's and MIA's. They're really great lounges with tasty food and treats and menus created in partnership with the James Beard Foundation, which works with local chefs to create region-inspired offerings just for their hometown lounge.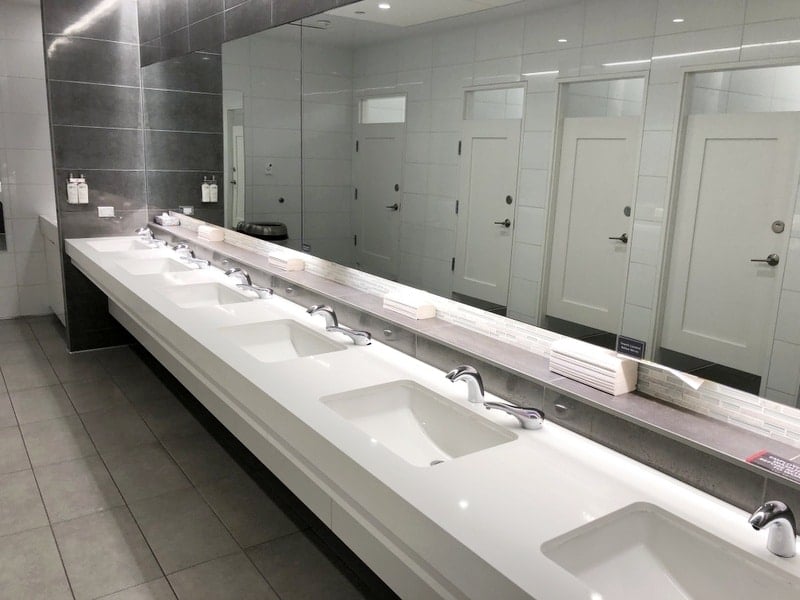 There's also an open bar and plenty of clean bathrooms (unlike the Admirals Club lounges).
Projected opening schedule
-JFK opens today (Sept. 14). Flagship First Dining opens Sept. 16
-MIA Sept. 28 and Flagship First Dining on Sept. 30
The others will open later this fall