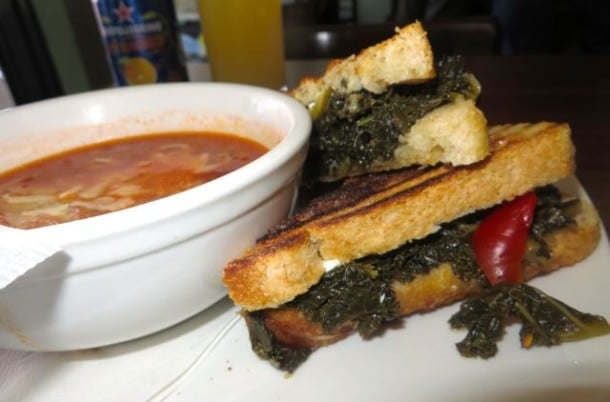 Durham—there's more to this southern city than Tobacco Road and the fiercest rivalry in the Athletic Coast Conference. While Duke University and the neighboring University of North Carolina at Chapel Hill are probably at the forefront of people's minds when they think of Durham at this time of the year (although neither team stood out in the NCAA Basketball Tournament), there's much more than basketball to do, see and eat—and eat and eat—in the Bull City, as it's often called.
I'd been told that Durham is a popular foodie city, and while visiting my son at school here over the past few years, I've been pleasantly pleased by the dining options—especially since I'm a vegetarian and much of this region is known for its barbecue offerings. Visiting Durham a few weeks ago, I decided to pay closer attention to the food, attractions and overall vibe of Durham. And I must say, I liked what I saw, what I experienced and, yes, what I ate.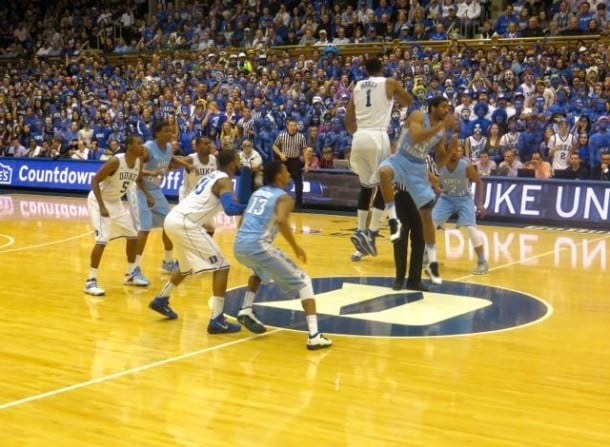 First course: A basketball classic
Before delving into my mission, I kicked off my six-day southern sojourn by attending a Duke vs. UNC basketball game at Cameron Indoor Stadium, on the campus of Duke University. To say the atmosphere was intense would be an understatement. Blue Devils fans, many of whom painted their faces blue and took college spirit to a whole new level, unleashed their pent-up excitement after what for some was weeks of camping out in tents in "Krzyzewskiville" outside the 9,000-plus-seat venue to secure highly coveted tickets to the annual home game against the Tar Heels. The sheer decibel level produced by the enthusiastic fans reminded me of being at a Hanson concert with my pre-teen daughters and made for an experience I won't soon forget.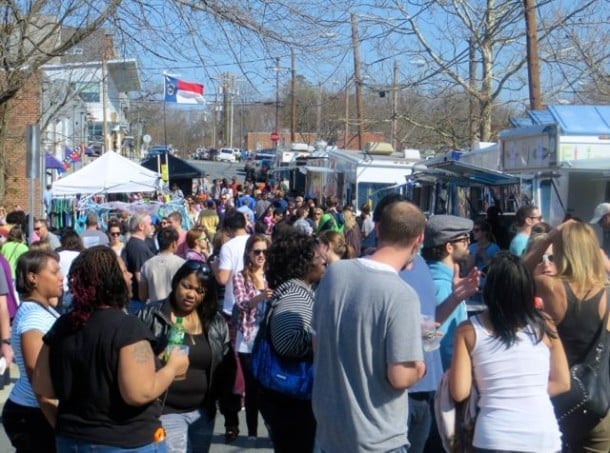 Second course: What to do
With so much to see and do in Durham, I had to narrow my choices. I decided to focus on things I hadn't seen before, although one spot I could not resist revisiting, even though I've been there many times, was the Sarah P. Duke Gardens at Duke University. Despite the unseasonably cold weather the area had been having, the public botanic gardens—spread over 55 acres—were still picturesque (although there wasn't much in bloom), and the atmosphere serene.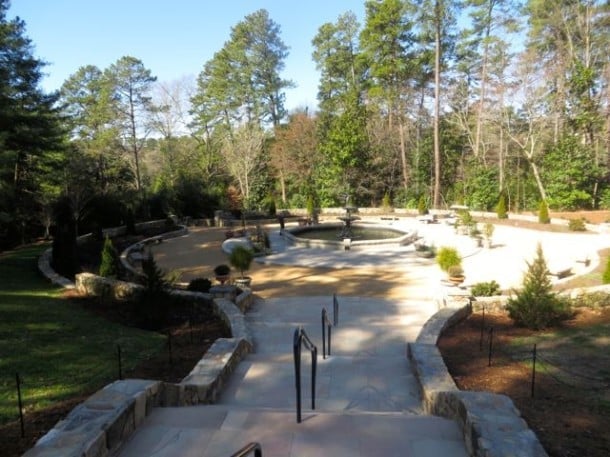 Young children delighted in looking at the enormous fish in the Koi pond and feeding the ducks in another, larger pond nearby, while couples sat on blankets on grassy rolling hills and enjoyed the sunshine. While I walked along the paved pathways, there were stretches where the only sounds I heard were birds chirping and assorted critters scurrying through the shrubs and flower beds. My only wish was that I had more than a couple of hours to enjoy the peace and tranquillity.
Other sites at Duke that shouldn't be missed include:
For history buffs, there's:
Durham is also home to Durham Bulls Athletic Park, home to the AAA affiliate of the Tampa Bay Rays, and nearly 50 annual festivals, including the American Dance Festival, the Bull Durham Blues Festival, the World Beer Festival, and the North Carolina Gay & Lesbian Film Festival. Visit the city tourism board's website—durham-nc.com—to get locations and dates.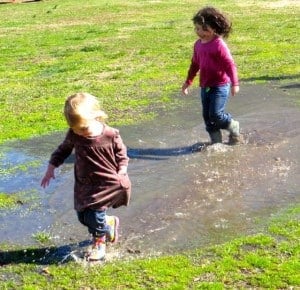 I was lucky enough to be in town for the Saturday morning Durham Farmers' Market, at the Pavillion at Durham Central Park, where locals sell everything from organic produce to artisanal cheeses and bread, as well as soaps, pottery, jewelry and artwork. The following day, the park hosted a Food Truck Rodeo, where more than 50 food trucks representing local and area restaurants, and some stand-alones, lined the streets and created a festival-like atmosphere that included a live indie band on a large, elevated stage and random street performers, balloon artists, face painters, etc. The smells were so tantalizing that I had a difficult time deciding what to eat, so all in the name of work, I sampled multiple offerings—including freshly made, still warm donuts dipped in cinnamon sugar.
For those who, like me, can't get enough of shopping, there are more than a few areas to visit, including: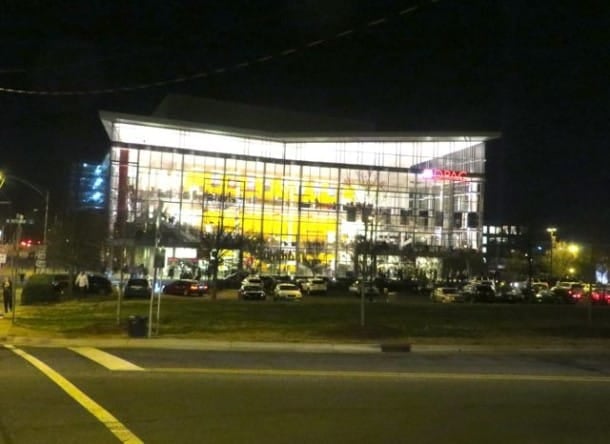 There are many clubs and bars in Durham that host theme nights, like open mic, trivia, comedy, and poetry. The music scene is active and one of the newer venues is the Durham Performing Arts Center, also known as "DPAC," which was built in 2008 and seats more than 2,700 people. My son and I saw the musical "Evita" in the sleek, modern building with amazing acoustics. Neither of us were big fans of the show itself, but we both agreed that it was a wonderful place to take in a performance.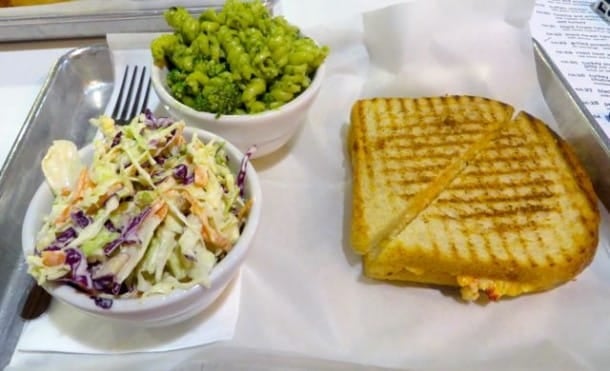 Main course: How and where to eat
As a way to get the lay of the land on dining—since I knew I couldn't get to every restaurant that received a good review or was featured in Durham guidebooks and magazines—I took a walking food tour of downtown Durham. The best part—besides all the great food I ate and the nice people I met—was that we walked for several miles, which helped balance off the caloric intake. The "Taste Carolina Gourmet Food Tour" stopped at half-a-dozen hot spots, where the eight or so other out-of-towners and I were offered samples from the restaurants' menus. Some were so good that I made a point of going back another day for a full meal. Our guide was knowledgeable and entertaining; he talked not only about Durham's food scene, but about the city's history, too. It turns out he is a lawyer by day and moonlights as a tour guide on weekends to share his passion for Bull City with visitors.
I've compiled a list of several of my favorite restaurants—some of which were on the tour. I can honestly say that I didn't have one bad meal while I was in Durham—and actually had the best sandwich I've ever eaten. That was at Toast, where I'll begin: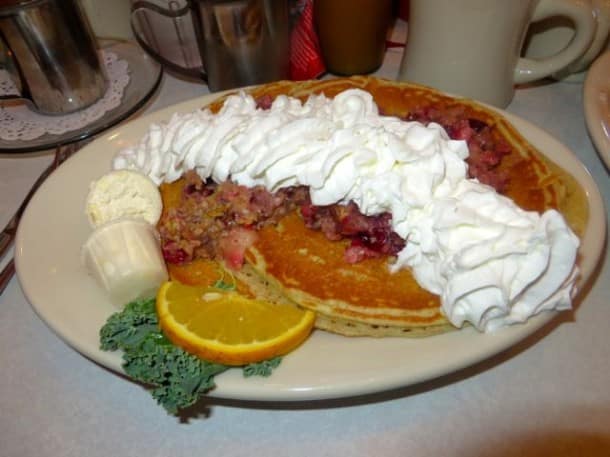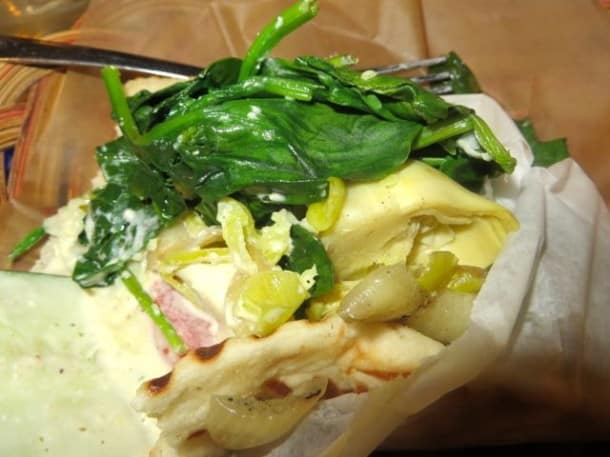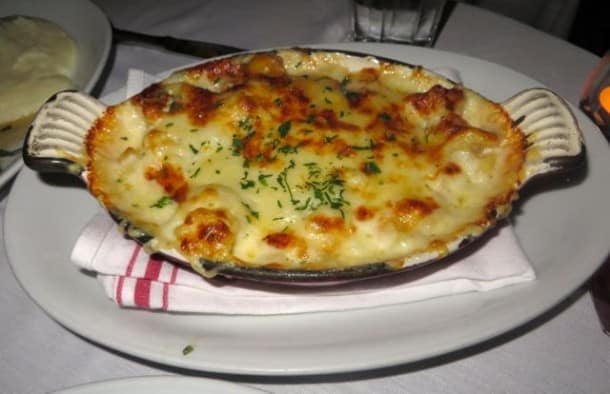 Last course: Where to stay
With many lodging options in and around Durham, I chose two that were quite different, with each excellent in its own way.
I'll be back in Durham next month, for my son's graduation. It's good to know that the choices of where to visit, where to eat, etc., are so numerous, but narrowing down the lists is going to be a challenge.
For more information about Durham, visit durham-nc.com.